A billboard featuring a photoshopped image of Caitlyn Jenner from her Vanity Fair cover has angered New Zealand's transgender community.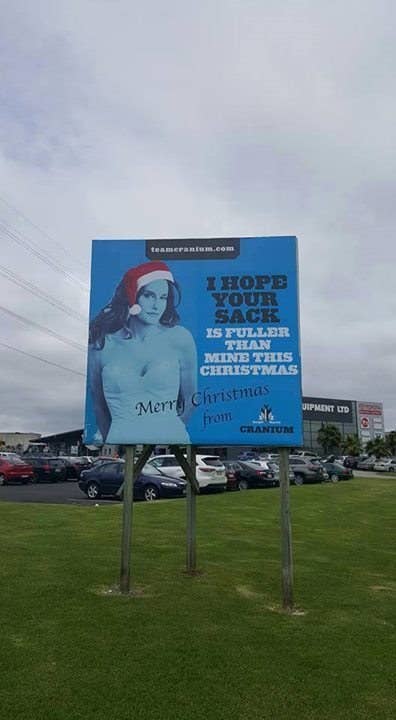 The billboard reads "I hope your sack is fuller than mine this Christmas. Merry Christmas from Cranium."
The move prompted mixed reactions on Facebook, with one woman even posting an alleged email exchange she had with the owner where he accused her of having a "sick mind."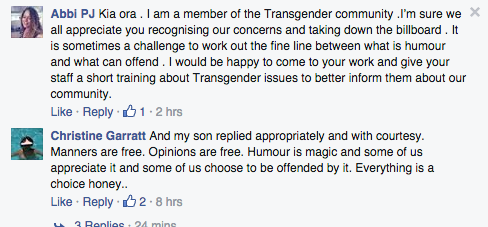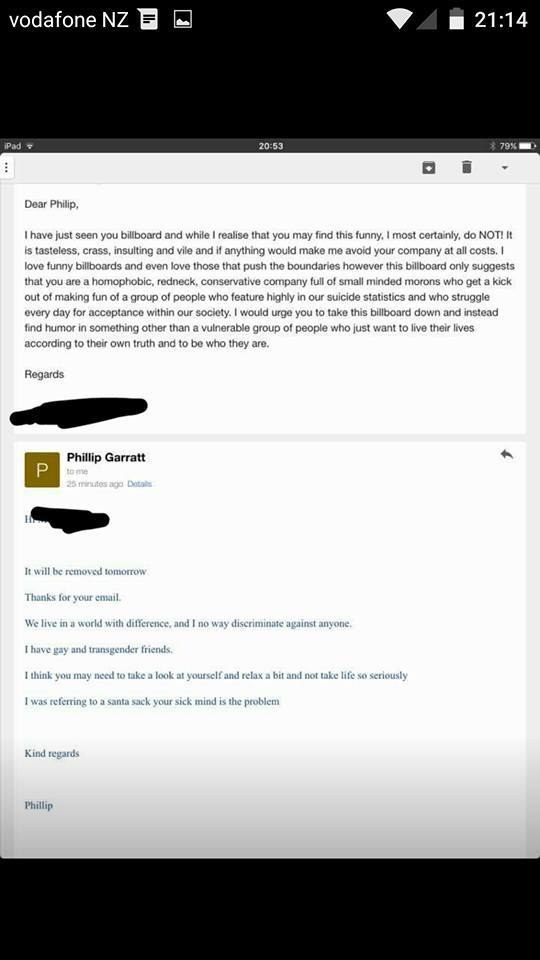 Following the backlash, the sign was quickly covered and replaced with another image, reading "censored" in large block letters.
The company behind the billboard, Cranium Signage, was quick to apologise on their Facebook, removing the post featuring the billboard and writing to the New Zealand public to say sorry.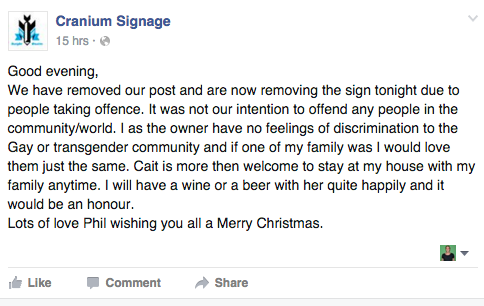 BuzzFeed News has contacted Cranium Signage for comment.