Mystery vandals have literally brick-walled a train door in Germany.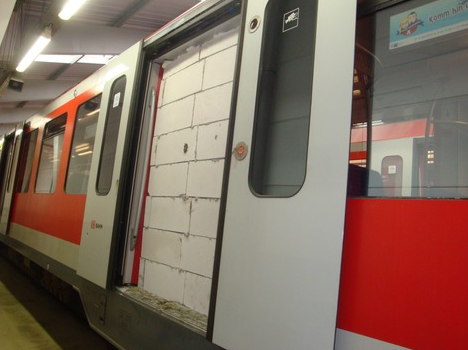 The estimated cost to repair the damage is around €10,000.
German police report the train had to be suspended for repair works for about 12 hours and was not operational.
You can read the whole (untranslated) police press release here.