A 20-year-old man in Woy Woy, Australia, has had his three-foot long python confiscated by police after he removed it from his backpack on a public train to show other passengers.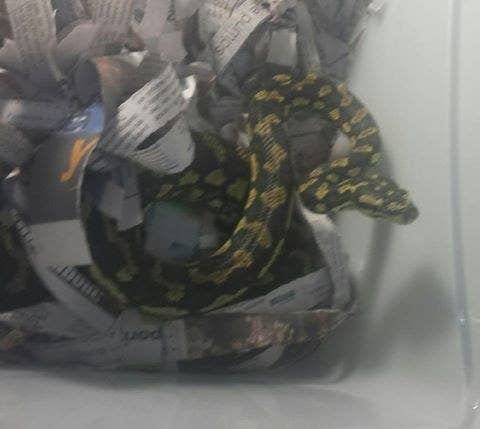 Around 1am on Wednesday morning, NSW police were called to a train after receiving reports there was a man with a live snake on board.
Surprisingly, passengers on the train contacted police because they were "concerned for the welfare of the snake," because this is Australia, and snakes come before people.
The python, named "Bread", was quickly confiscated and taken to Woy Woy Police Station.
And yes, the joke you are thinking of has already been made.