All Of The Questions I Have About Mark Zuckerberg's Booster Seat
Senator...I need a boost.
On Tuesday, Facebook CEO Mark Zuckerberg (Zuck) testified before two Senate committees in the US where he was asked about fake news, foreign interference in elections, data privacy, and a whole bunch of other stuff.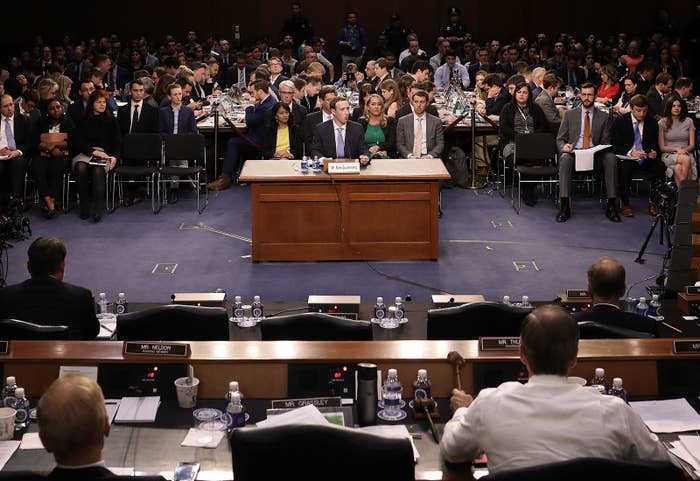 The testimony came after longstanding criticism of Facebook's role in influencing elections (most notably the US presidential election in 2016). People were very excited by everything that was finally transpiring. There were a lot of tweets.
A booster seat. To boost him up by about four inches, let's say.
While the simple fact could be that Zuckerberg is not the tallest guy, do they not have any other chairs in this Great American Congress?
Are there no chairs available that can be raised and lowered? The chair I use at work can be...they're easy to come by.
Did Zuck not think people would notice? (They did).
Or was this an attempt at some kind of 4D Chess wherein Zuckerberg was trying to take the attention away from his testimony and towards his booster?
There are indeed a lot of things to consider.
Zuckerberg faced over five hours of questioning in his first day of testimony. He'll be back in the chair tomorrow to do it all again.