If you have been on the internet sometime in the last seven days you have probably seen this image. I'm sorry.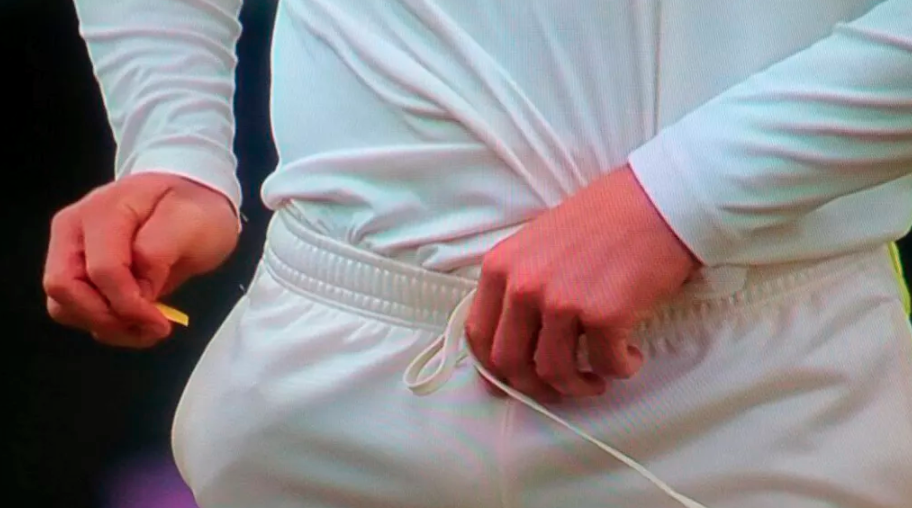 That's Australian cricket player Cameron Bancroft's crotch. More specifically, that's Cameron Bancroft shoving a small piece of sandpaper into his crotch. Again, I'm sorry.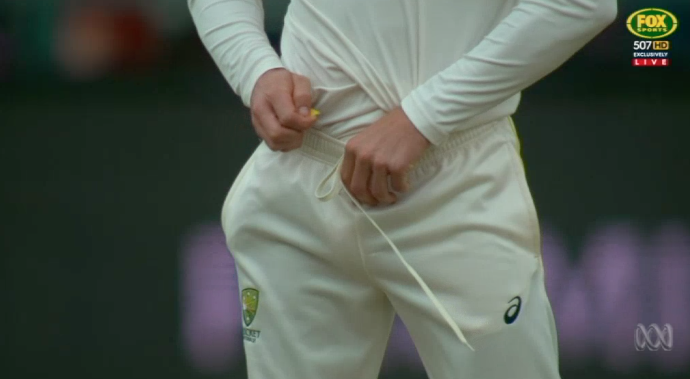 The reason you keep seeing this picture is the same reason I'm writing this story: the last seven days has seen what felt like Australia's entire population lose its shit over a scandal involving ball tampering (hehe), cricket, cheating, Whatsapp, the #MeToo movement, and a bunch of other shit. It's a whole thing. So strap your two eyeholes to the screen and enjoy the scroll as I try to explain how we got here.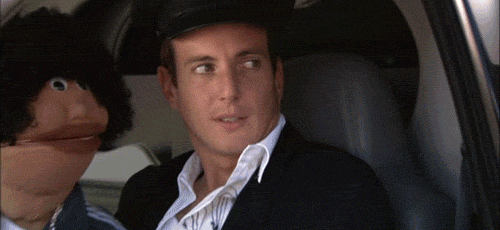 Last Saturday, Australia was playing cricket against South Africa when young Australian player Cameron Bancroft was caught on camera using sandpaper to scratch up one side of the ball in an act that the game calls ball tampering. I won't get into the specifics of the rules of the game but just know that this is cheating and frowned upon a great deal. It's a no-no.
Now there was a bit of controversy on the day because the big screens at the ground were playing the footage of Bancroft using the sandpaper to scratch the ball and the South African crowd were Not Loving It.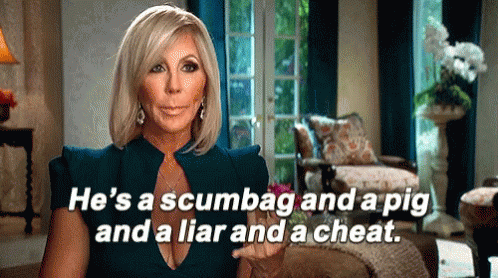 But later on the shit absolutely hit the fan because Australia's national cricket team captain, Steve Smith, came right out and confessed to the act of cheating AND said it happened after a premeditated discussion within the team's "leadership group". So Australia didn't just cheat on a whim. It was a whole planned-out thing.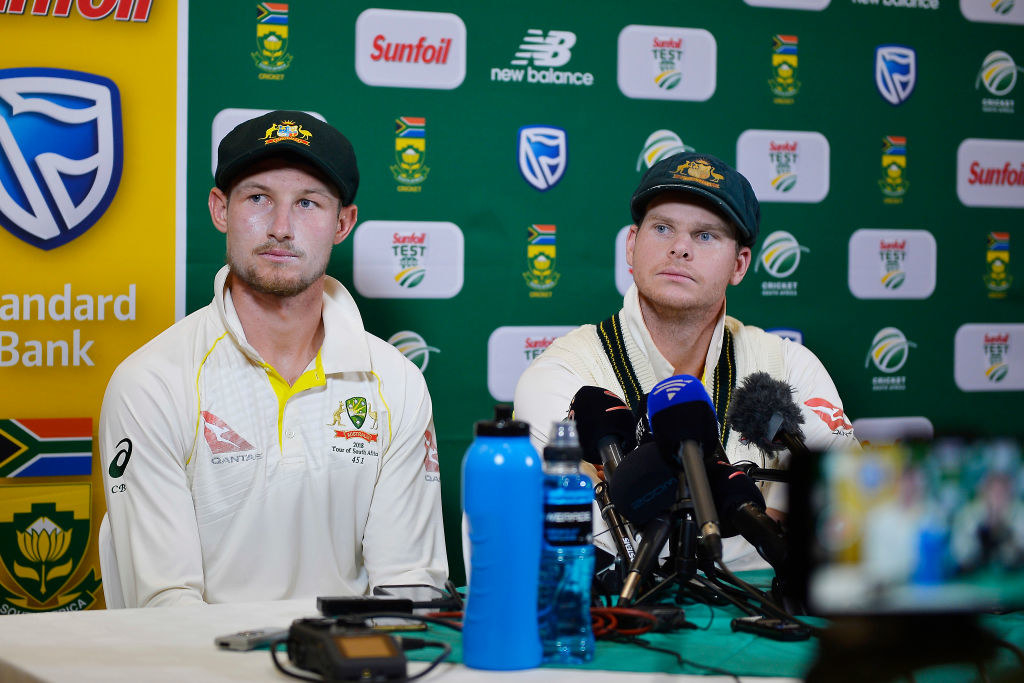 As soon as Smith confessed, the Australian public and the nation's media freaked the hell out big time. Here are just some of the totally casual, normal responses.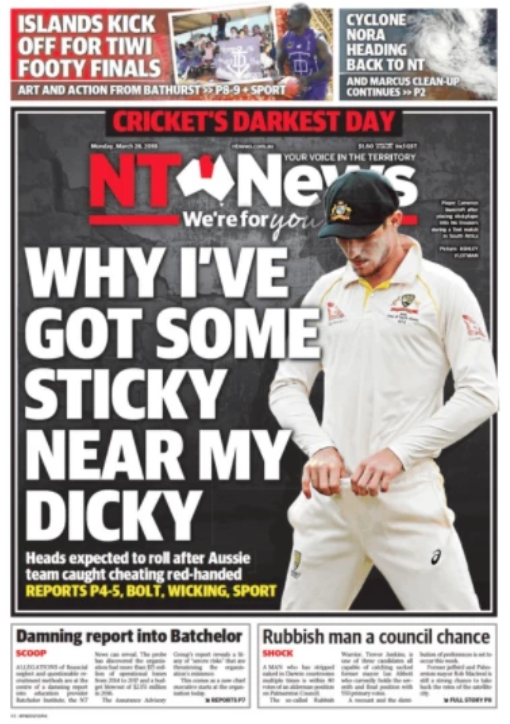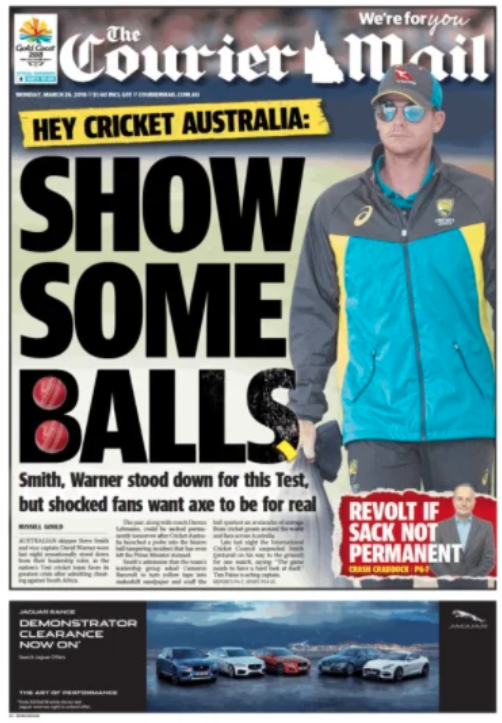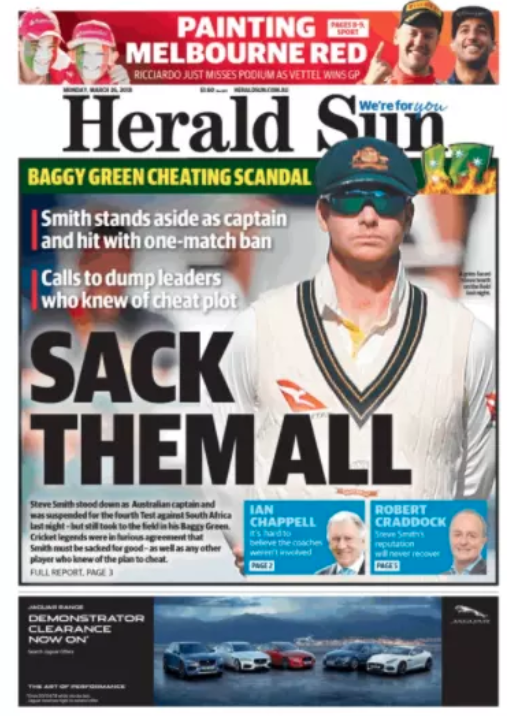 Not only was the "Australia cheats at cricket now" story making headlines, but the think-piece generator had also been kicked into gear, and one person in particular thought it wise to compare the situation to the #MeToo movement.
Yeah, I know.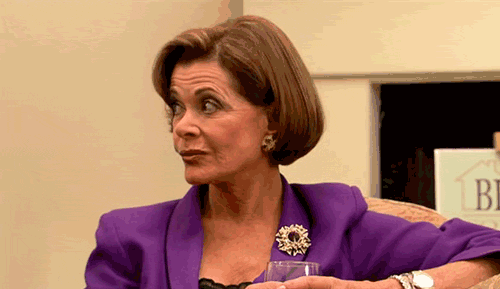 Then Australia's politicians got involved because it was a huge outrage and Everyone Has To Have Their Say. Here's Australia's prime minister, Malcolm Turnbull:
And here's the opposition leader, Bill Shorten:
And then other politicians also got in on the action because I guess they saw it as an easy way to score brownie points with the Australian public.
I KNOW.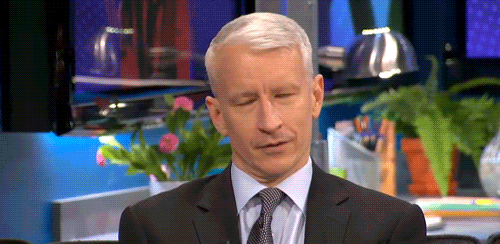 Australia's parents were also whacking their brains against their skulls trying to figure out how they would explain to their kids that Steve Smith, captain of the Australian cricket team, was a huge phony.
Like...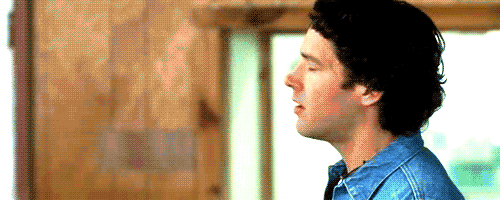 And then there was this whole push AGAINST the outrage because, like, Australia has other issues ... refugee policy ... foreign wars ... and we can't possibly be outraged about multiple things at the same time. People on social media were keen to point out how quickly the country's politicians weighed in with damnation of Steve Smith and Co, but remained silent on topics such as Australia's controversial offshore detention system.
Anyway, there was no immediate, formal sanction, so Australia actually continued playing the multi-day test match. Even Steve Smith! But it lost the match to South Africa in pretty humiliating fashion, by 322 runs (a lot).
So here we are in this huge-ass cricketing crisis and no-one knows what's going to happen. Some people are demanding Steve Smith be sacked, and others also want the vice-captain, David Warner, to be sacked, as Warner is part of the "leadership group" Smith said had hatched the plan for Bancroft to tamper with the ball. Also, a cricket commentator became emotional on air. Totally normal stuff.
Earlier this week Cricket Australia boss James Sutherland flew to South Africa to suss the whole thing out after struggling to really come to any conclusion in press conferences on home soil.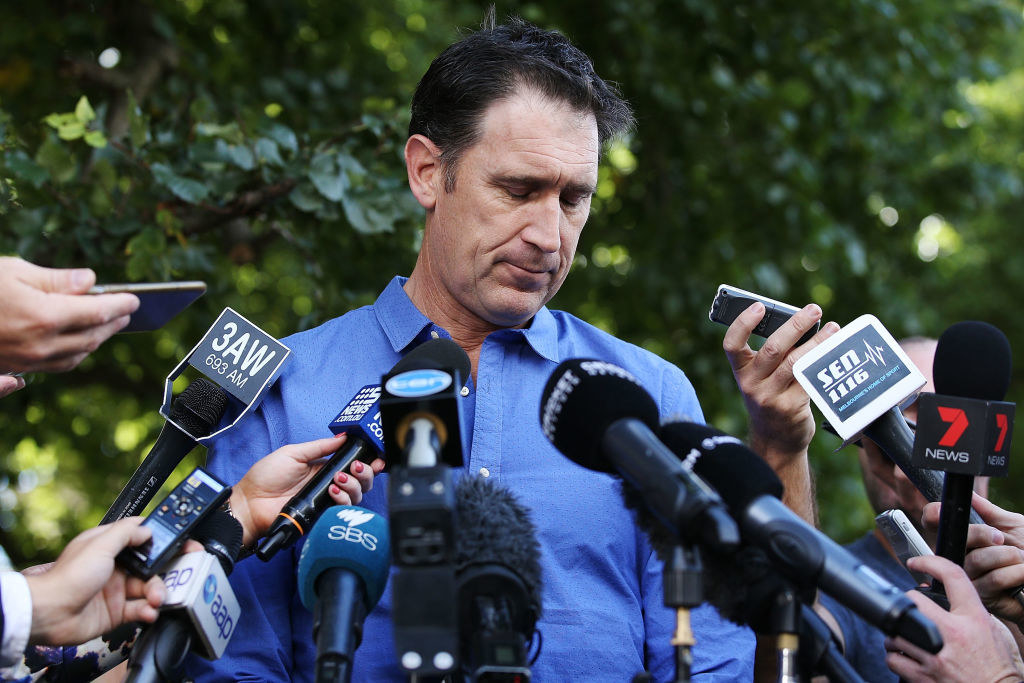 So while all of this is happening the Australian cricketing team is still in South Africa like: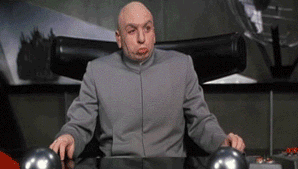 And everyone realises, like, "Hey, the team still has to play one game lol", so Cricket Australia announces a dude named Tim Paine is the new captain of the team. (He's the one on the right).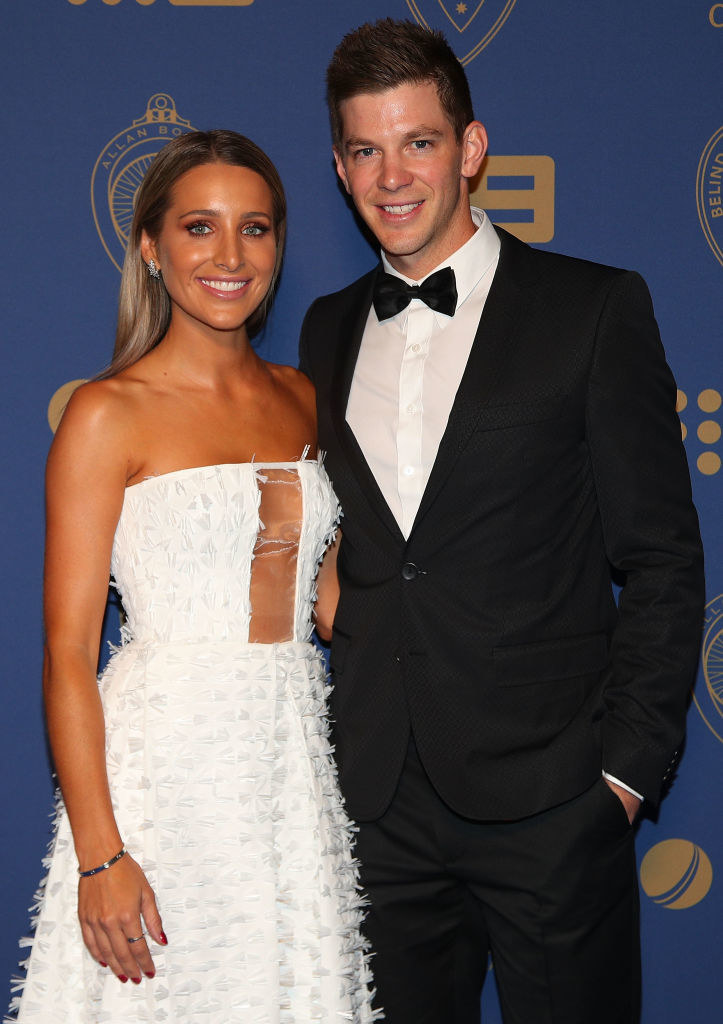 Then James Sutherland says Smith, Warner and Bancroft will be sent home which is, like, fair enough.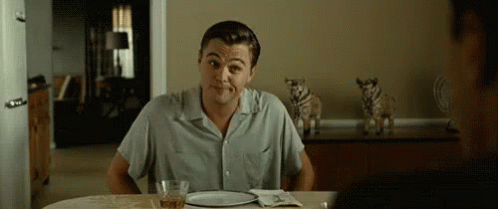 But that just prompted even MORE media outrage. Suddenly we had profiles coming out about local cricket teams that were rethinking tattoos they had gotten that weren't really related to the whole saga at all but whatever.
And then other people were like: I DEMAND YOU APOLOGISE TO MY MOTHER.
Oh, and we also had people out here interviewing kids who just happen to play cricket and who were now rethinking their entire lives or whatever. To be young again.
So all of this drama continues to unfold and it's getting round-the-clock coverage in Australia's media and meanwhile the British (the damn British) are laughing their cotton socks off because Australia beat the heck outta them in a Big Deal series of matches last year called The Ashes. But now they can just say "Australia probably cheated" and feel better about themselves.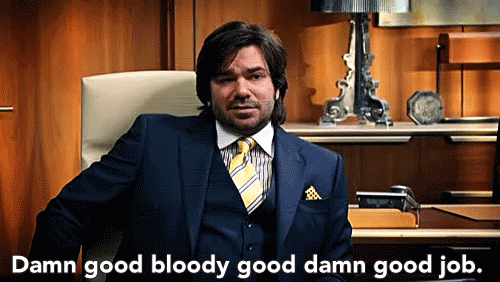 Damn Brits.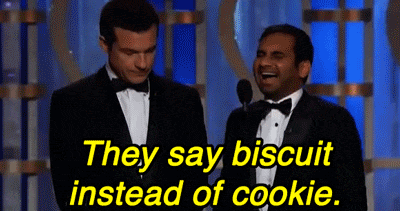 So then we have a few other ways into the capital-D Drama because apparently vice-captain David Warner has left the team's Whatsapp group which, as everyone knows, is the ultimate act of betrayal in 2018.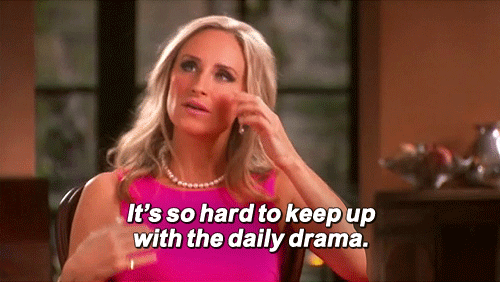 But then he apparently rejoined the group so whatever, idk.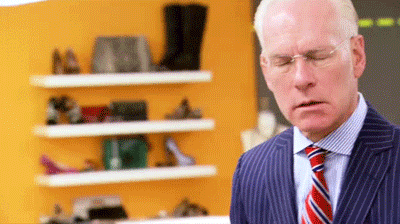 So then Warner, Smith, and Bancroft FINALLY start the long trip home. There are heaps of cameras and they have a police escort because obviously that's where we are now.
And a few brands announce they are pulling their sponsorship of the Cheating Boys.
Finally, on Wednesday evening it was announced that after an investigation and much thought both Smith and Warner would receive 12-month suspensions from playing state and international cricket. Bancroft copped nine months.
Australia's coach Darren Lehmann was cleared of any involvement.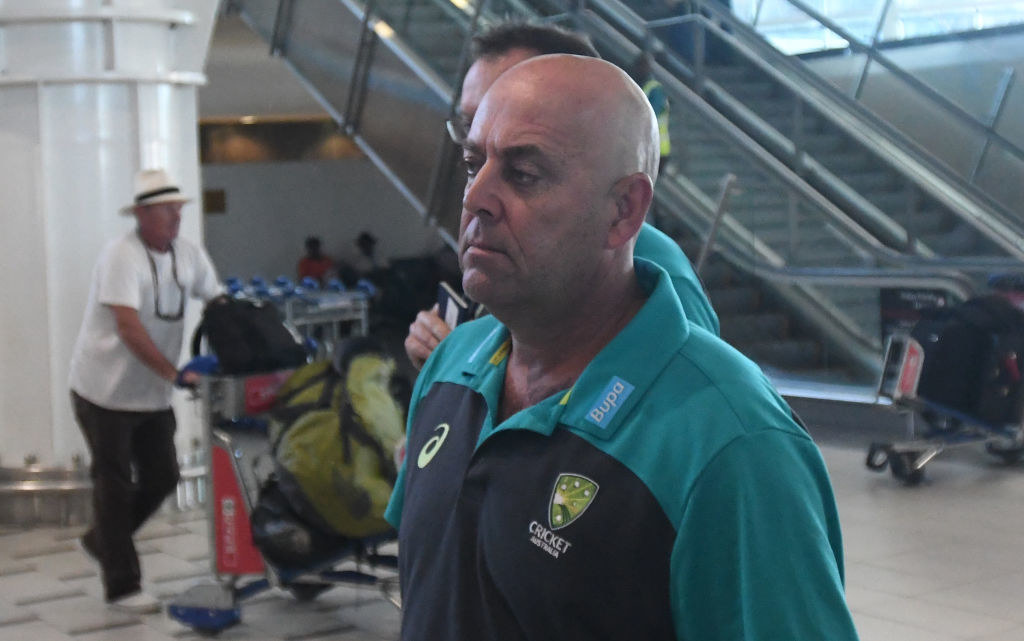 And then I woke up on Thursday like "Jesus Christ, that's gotta be the end of it, surely?" BUT I WAS WRONG.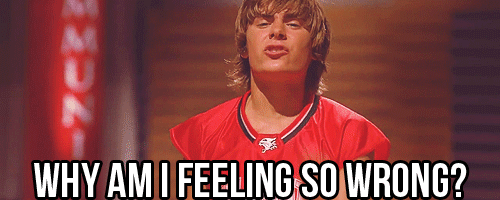 Because now there was a backlash about the harshness of the penalties. Great.
David Warner has even apologised on Twitter.
As of Thursday afternoon Smith, Warner, and Bancroft are almost home. They're on planes in the sky. They probably wish they could stay there a while.
Looks like there are no comments yet.
Be the first to comment!