Friday afternoon, comedian Dave Callan tweeted out this picture of what appears to be Channel 9 not quite understanding what Between Two Ferns is all about.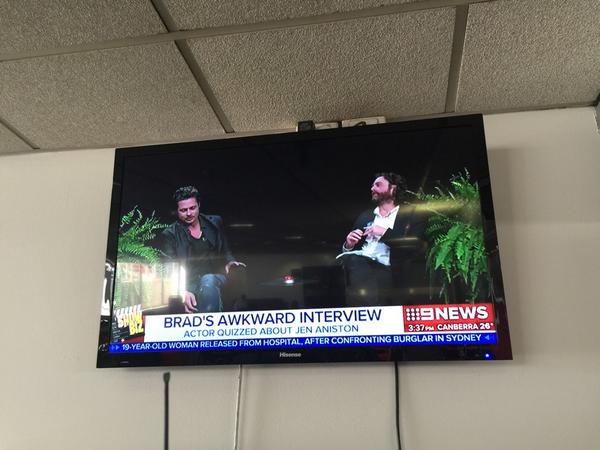 Further, this article seems to tip-toe the line about how deliberate Galifianakis's show is. If they actually understood what was going on, there were certainly some commenters who didn't. Today Show host Lisa Wilkinson tweeted this out this morning:
Which sparked some head shaking...
And more people who didn't quite know what was going on.