Friday afternoon, comedian Dave Callan tweeted out this picture of what appears to be Channel 9 not quite understanding what Between Two Ferns is all about.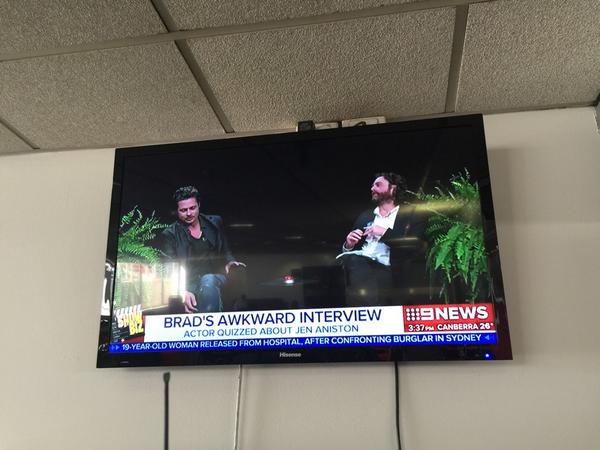 Further, this article seems to tip-toe the line about how deliberate Galifianakis's show is.
Today Show host Lisa Wilkinson tweeted this out this morning:
Which sparked some head shaking...
And more people who didn't quite know what was going on.
Whatever the case, it's all a bit...