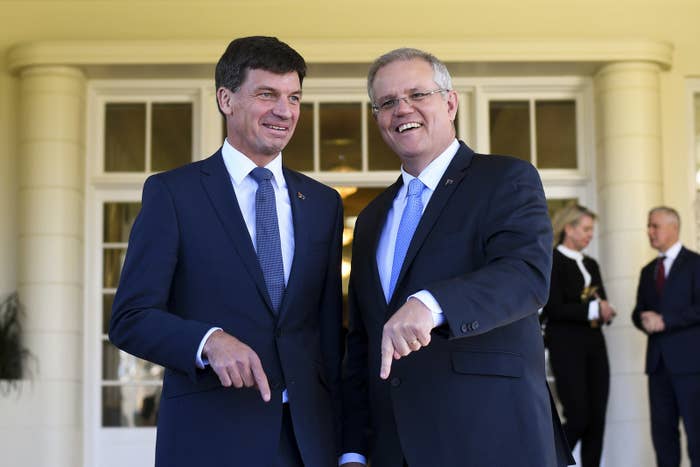 Australia's brand spankin' new prime minister Scott Morrison has announced his answer to the drought affecting many of the country's farmers: prayer.

In a speech on Thursday Morrison implored Australians who "believe in the power of prayer" to pray for rain.
"I pray for that rain everywhere else around the country," he said. "And I do pray for rain. And I'd encourage others who believe in the power of prayer to pray for rain then to pray for our farmers. Please do that."
Morrison went on to say that anyone who doesn't like to pray should think good thoughts.
Australian farmers have increasingly been vocal in their support of policies to mitigate climate change.
"Overwhelmingly, I think it's got to the point where the science is very acceptable," National Farmers' Federation head Fiona Simson told The Guardian in June.
While Morrison's comments were only a snippet of a much wider ranging speech that covered everything from Robert Menzies to dumping a policy that would see the retirement age raised to 70, many were quick to criticise the prime minister for his comments, particularly given a lack of enthusiasm in the Coalition for prioritising the environment.
Morrison famously once brought a lump of coal into parliament as a prop, telling the opposition "Don't be afraid! Don't be scared!"
Australia's new energy minister Angus Taylor has said renewables are "in his blood", but also used his first speech as energy minister to declare the government was looking to expand existing coal plants and to upgrade ageing "legacy" generators.
The government's new environment minister, Melissa Price, has in the past also backed the construction of new coal-fired power stations.

A clip from the now-axed ABC program Tonightly went viral this week criticising the government for its climate policy, with host Tom Ballard going on an expletive-driven rant. "We're getting ripped off by these people," he said.