People are stocking up on Australian-made milk and posting about it on Facebook as local dairy farmers face a potentially industry-changing crisis.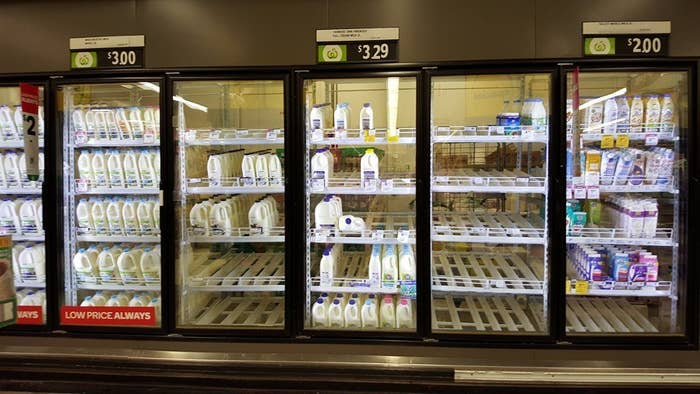 Dairy Australia has begun urging Australians to buy branded products, which will see more money go to local farmers, instead of the cheaper home-brand products available at Coles and Woolworths.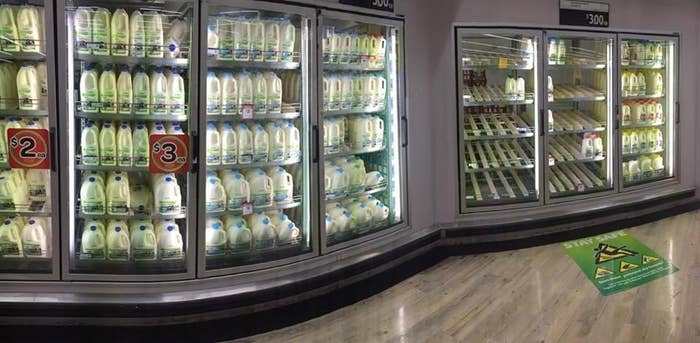 Rural New South Wales dairy farmer Thomas Skinner told BuzzFeed News he is scared for his family.
"We can't afford to sell milk for less than it costs to make," he said. "We would have to look at getting jobs in town and we all left school early to help on the farm, so finding work won't be easy. My brother has two young boys, my fiancé and I are planning to be married soon and start our own family."
"It's heartbreaking to see what's happening in Victoria at the moment and knowing the hard work that it takes to look after and grow your animals and farm to be successful."
Almost 50,000 people have joined the Facebook group Dairy Farmers Need Your Help Please in an effort to inspire the community to buy branded dairy products from their local supermarket.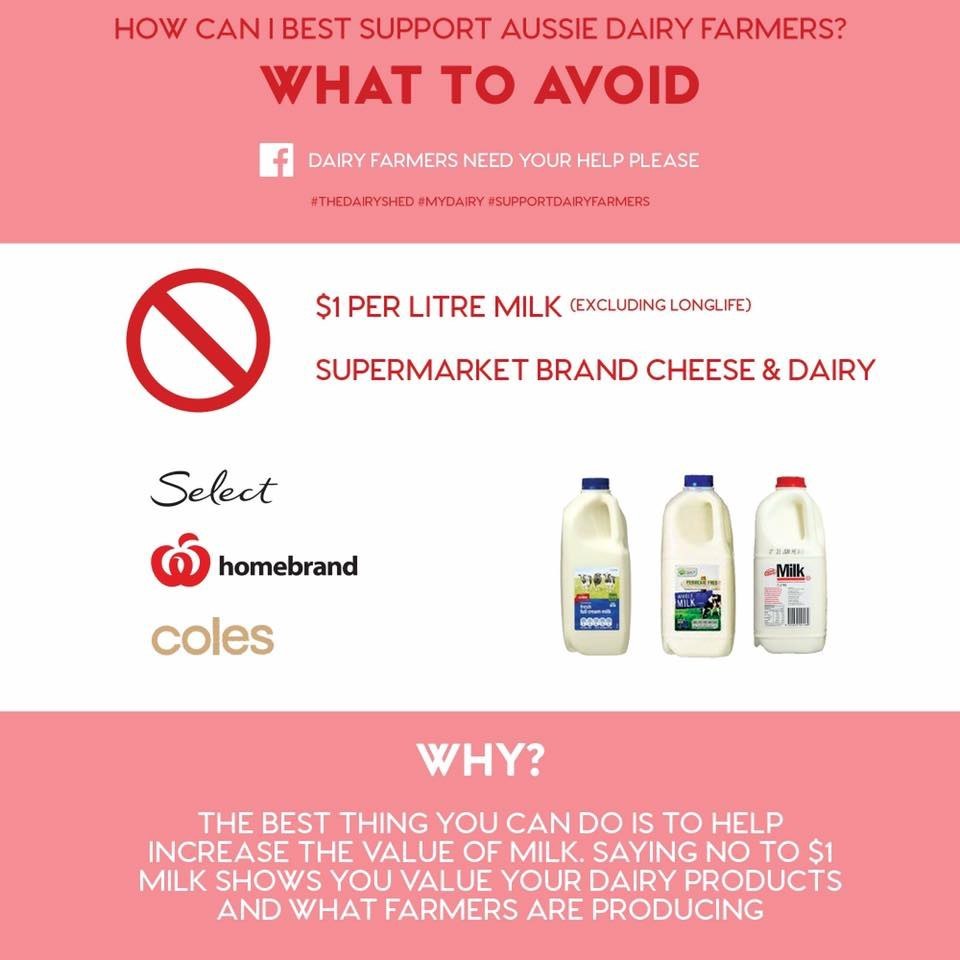 Members are also posting photos that show the effect of the name-brand buyout on community supermarkets. Some posts have received more than 30,000 shares and tens of thousands of likes.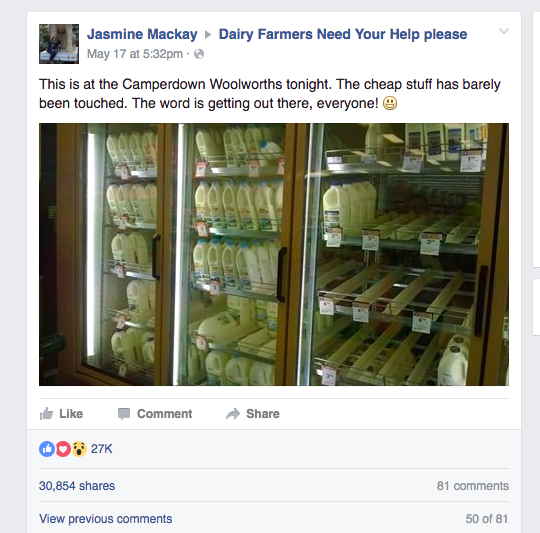 It's not just restricted to the one group, with other Facebook pages popping up to help further spread the word.
Coles has announced it will be launching a new, more expensive home-brand milk in the coming months with proceeds going to Australia's dairy industry.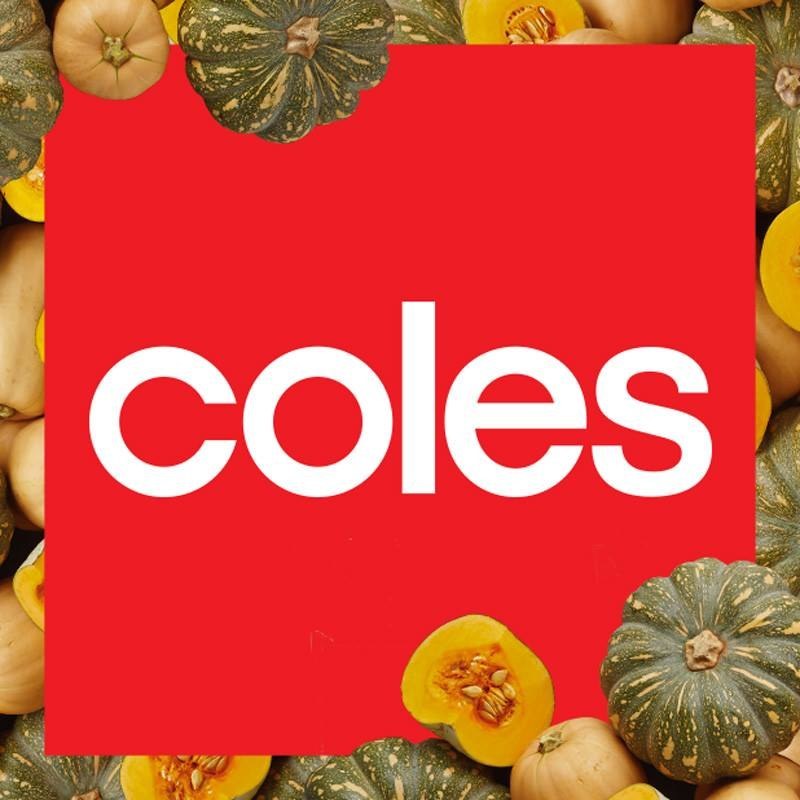 However, some farmers are calling it nothing more than a publicity stunt.
"Now that Coles are killing the goose that laid the golden egg they're saying we'd better get some grain under their nose to keep the head up," Victorian farmer Marian Macdonald told the Australian Financial Review.
BuzzFeed News has contacted the admin for the Dairy Farmers Need Your Help Please Facebook group for further comment.