Instagram has been ordered by the Federal Court of Australia to identify the creator of a trolling Instagram page allegedly used to defame a Gold Coast clothing retailer, owned in part by social media influencer Ashy Bines.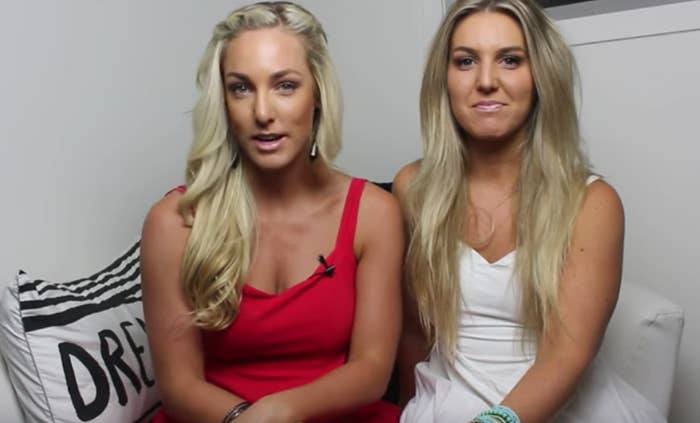 Bines is a model and personal trainer based on the Gold Coast in Australia. She attracted a following on social media after releasing a range of fitness programs, and has almost 900,000 followers on Instagram and almost 4,000,000 on Facebook.
It was Bines' best friend, Gretchen Vonlanthen, who took legal action. Vonlanthen claimed in April that an Instagram page named "Shit Ashy Bines Says 3" and Facebook accounts had been used earlier this year to defame her clothing company Gretty Rose The Label.
As well as owning a small share of the company, Bines promotes the brand to her social media followers and models the clothing.
According to The Courier Mail, Ms. Vonlanthen claimed in court documents that comments made by the social media account wrongly implied she was stealing from other people, as well as suggesting she was a liar, a snob, dumb, and benefiting from her relationship with Ms. Bines.

"Ashy Bines & Co Rants" and "Ashy Bines & Co Business Exposed" were two of these groups launched on Facebook, and each had more than 10,000 followers.
On Monday in Queensland the Federal Court ordered Instagram to hand over all documents the company had relating to the identity of the person behind the "Shitashybinessays3" Instagram profile.
Justice Roger Derrington ordered the social media giant to hand over the email associated with the profile, the real name associated with the profile, any phone numbers linked to the profile, and the IP address used from February 22 to February 28 to post comments as the "Shitashybinessays3".
Vonlanthen is reportedly claiming $630,000 in damages from the person or people behind the accounts, and alleges that the comments made on social media accounts caused clothing sales to drop.
Ashy Bines' own Instagram account has now been set to private.
BuzzFeed News has contacted Instagram for comment.