Arnold Schwarzenegger Rides Bike Through Melbourne, Mortals Rejoice
Or: Is the ex-governor of California actually immortal?
Leader of the free people and ex-governator Arnold Schwarzenegger has been spotted riding a bike (helmet-less) through the streets of Melbourne.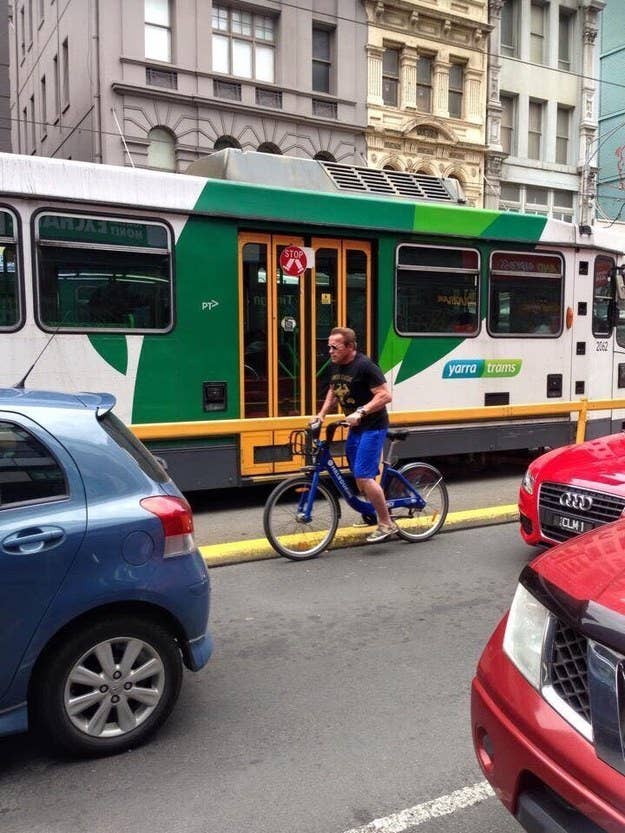 Here he is with a bunch of school kids. What a nice guy. BUT... The kids are wearing helmets, aren't they, Mr. Terminator?
And here he is with some police. Who are just... letting him... ride... without... a helmet?
The evidence is clear: Arnold Schwarzenegger is immortal.