A yet-to-be opened office and gym space marketed exclusively at men has had to shut down reviews on its Facebook page and go into damage control following an article on its co-founder.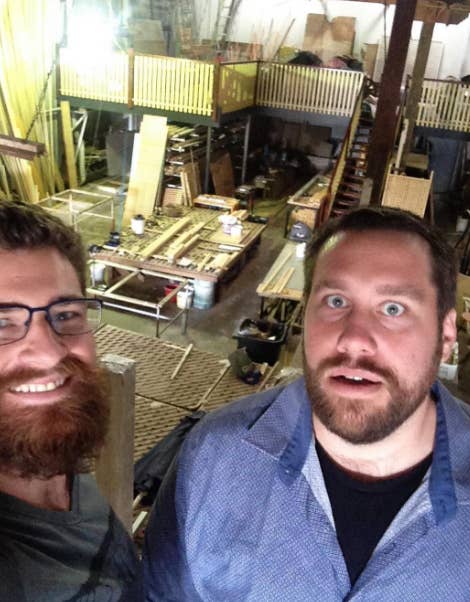 In the article Samuel Monaghan, co-founder of the all-male co-working gym space Nomadic Thinkers, said domestic violence "stemmed from depression in many cases". He also said women would only be able to access the front section of the proposed Nomadic Thinking office space.

"We live in a stoic culture," Monaghan said. "As guys in Australia we're told to suck it up. When women are around we have trouble being vulnerable. We're helping men who are professional. It's a healthy environment for men."

Since the story was published Tuesday, Nomadic Thinker's Facebook page has racked up dozens of one-star reviews. Each post on the page has also drawn criticism.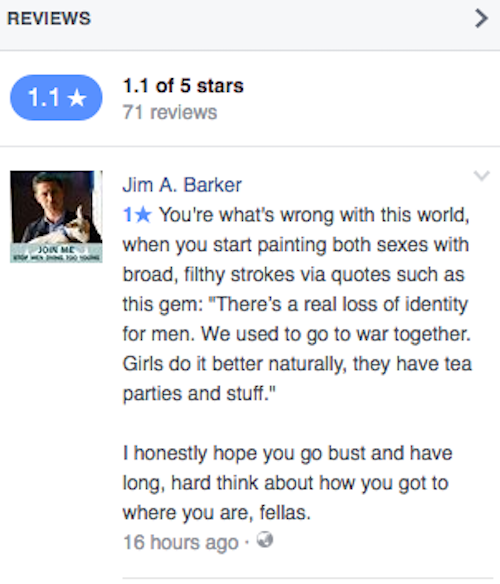 "Unfortunately, it has come across that we trivialise the significance of domestic violence and depression," Nomadic Thinkers said in a statement Wednesday morning.

"We would like to express our apologies as this is not the case. Our intention is and has always been to highlight the seriousness and social costs of these issues, and take an immersive and proactive approach towards actions."
Still, people have been taking to social media to mock the Brisbane-based startup.
BuzzFeed News has contacted Nomadic Thinkers for comment.