Lindsay Coulter, a photographer from Ontario, Canada, was working a wedding when the bride's dress zipper broke.
No one at the wedding was able to fix the dress, so they checked in with a neighbour to see if they could help.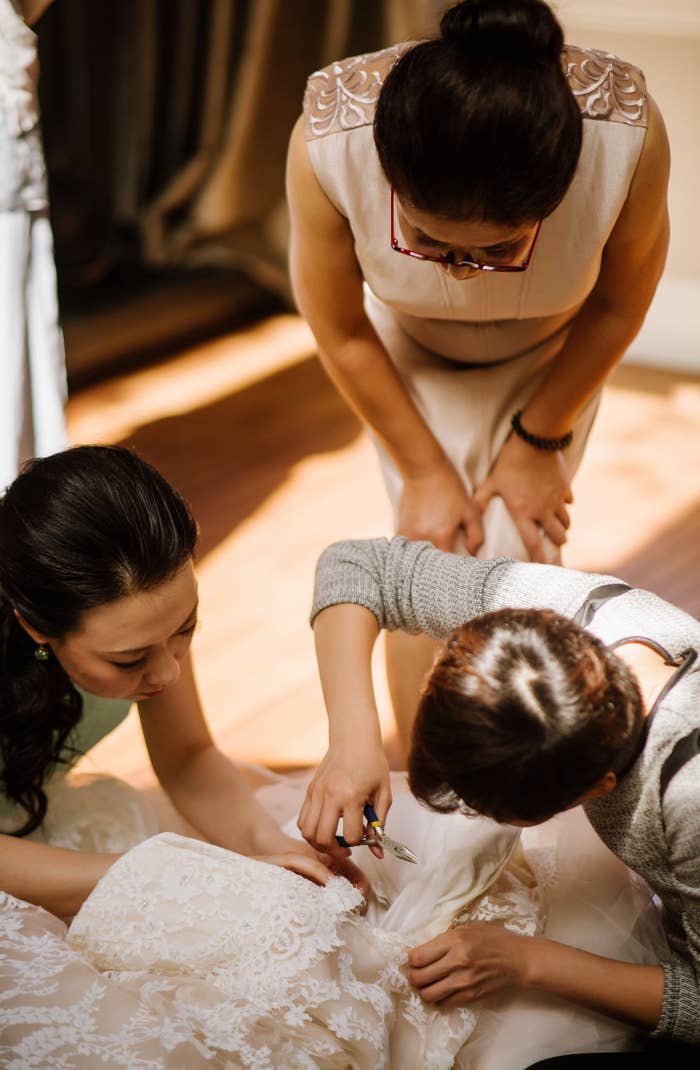 A few minutes passed of the bridesmaids attempting to fix the dress themselves, before a knock was heard at the door and the Syrian father and son walked in with a sewing kit.
"I went out to take some photos of the groomsmen and came back to find the tailor putting the finishing stitches on her dress," Coulter wrote in a post on Facebook.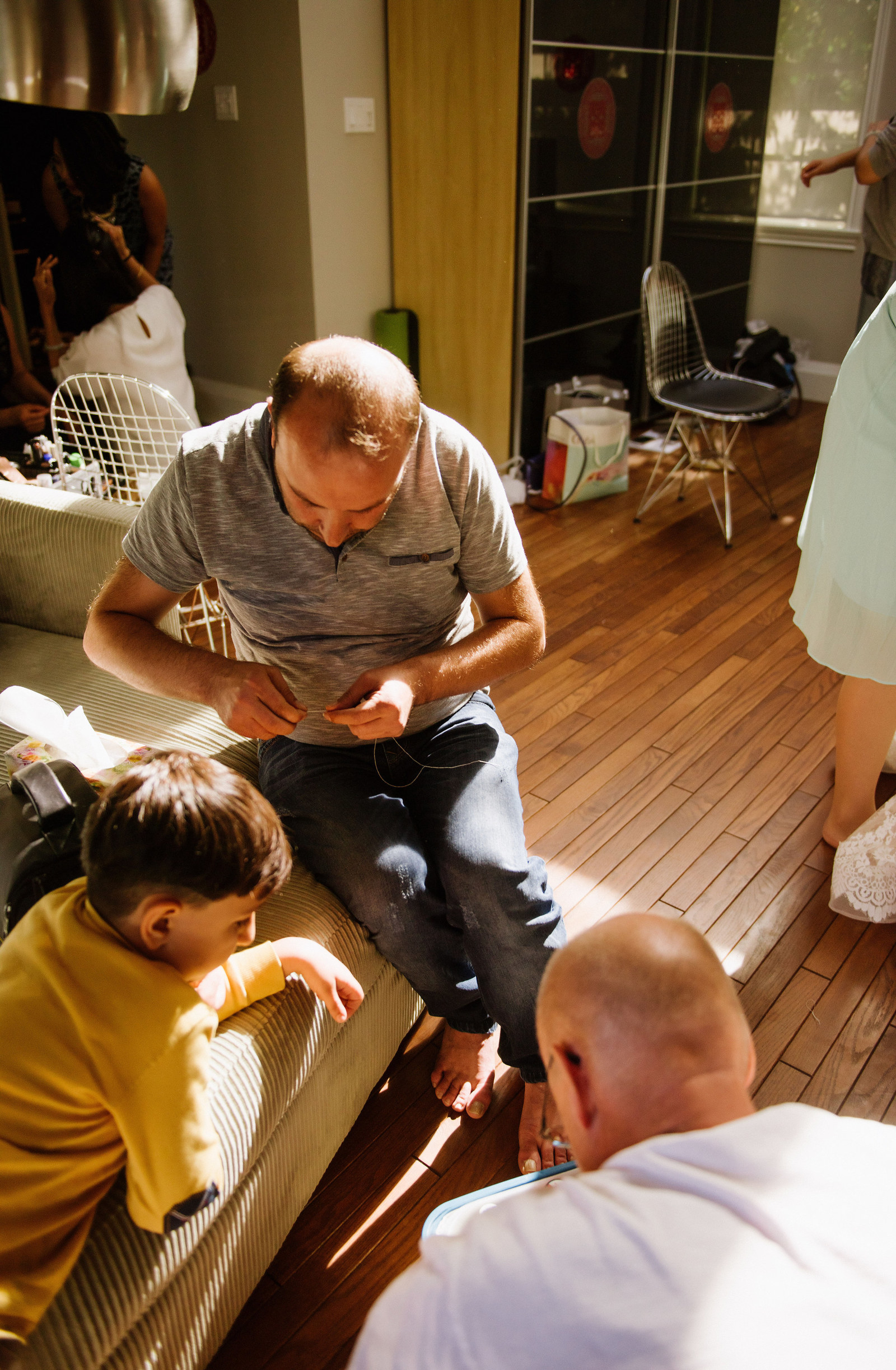 Dudu's heartwarming act, and Coulter's touching story, has people from all over commenting on the Facebook post about how proud they are to be Canadian.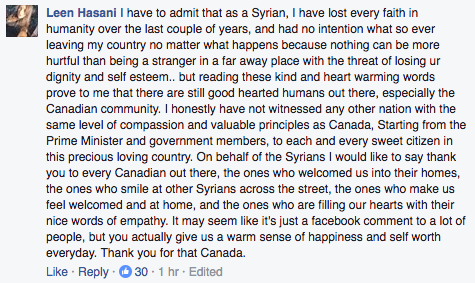 Coulter says more than 500,000 people have viewed her Facebook post, with thousands of comments and shares.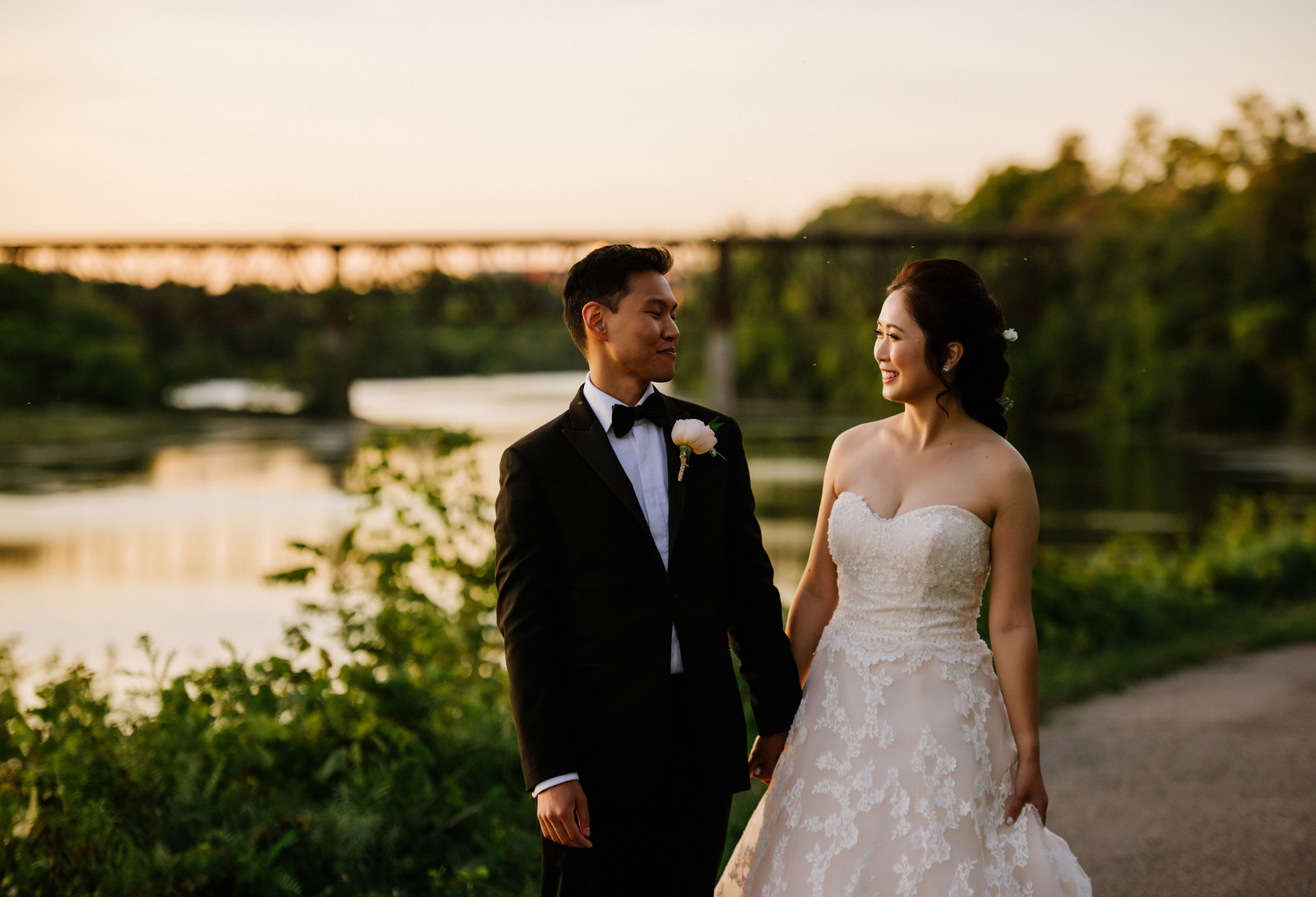 Master tailor Dudu has been offered "multiple jobs" since the story broke, says Coulter, but right now he's focusing on bettering his English.