The family of a New Zealand teacher working in Japan, who died in May after he was involuntarily admitted to a psychiatric hospital for treatment of manic depression, has asked for an investigation and formal apology from the hospital.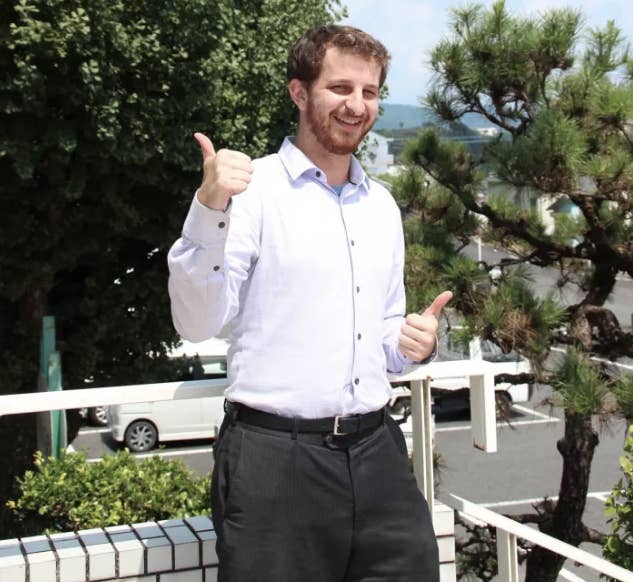 Kelly Savage, 27, was working in Japan as an English teacher and died after treatment at the privately owned Yamato Hospital – a psychiatric hospital in Kanagawa Prefecture – due to cardiopulmonary arrest, and seven days later, hypoxic encephalopathy (oxygen deprivation to the brain).

Savage's family believes his death was caused by an inappropriate amount of physical restraint used by the hospital, which ultimately led to a pulmonary embolism from deep vein thrombosis.
An autopsy report from Savage's physician at Yamato Municipal Hospital – a separate hospital where Savage was taken after treatment at Yamato Hospital – explained that "the cause for the cardiopulmonary arrest was not found", and continued that "through the process of elimination, a pulmonary embolism from deep-vein thrombosis or a side effect from medication" may have been the cause.
According to his family, Savage had been diagnosed with a psychiatric condition and had been taking prescribed medication since 2010 – however, he stopped taking it regularly when he began teaching in Japan in order to avoid its side affects.
By March 2017 he had stopped taking it altogether, and as a result had multiple manic episodes while living with his brother in Yokohama and was taken to Yamato Hospital.
Diagnosed with manic depression, Savage was placed in a private room which was lockable from the outside, and laid on a bed with restraints on his legs, hips, and wrists. Savage's family believes he spent days with his legs and hips restrained. On May 10, a nurse found Savage in a state of cardiopulmonary arrest.
In a press conference on Wednesday, Savage's mother, Martha, said she "wanted to stop this from happening to other people", and demanded an end to "the practice of physical restraining in Japan."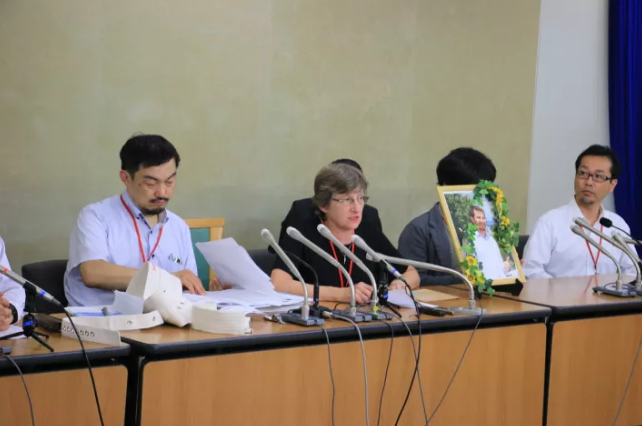 The Savage family – joined by Toshio Hasegawa, a professor in the department of health sciences at Kyorin University – has requested a medical malpractice investigation into Kelly's death by a private, third-party investigative organization – the Japan Medical Safety Research Organisation – and demanded a review of Yamato Hospital's policy on the use of physical restraints, as well as a formal apology.

The Savage family says Kelly's physicians admitted to occasionally removing the restraints from his wrists, but continuously having his legs and hips in restraints.
Staff at Yamato Hospital say they checked on Savage periodically and that he had also been placed in compression socks, which apply pressure on the patient's legs to stop things such as deep vein thrombosis from occurring.
In a document he released on June 26, the president of Yamato Hospital, Dr. Kazuhiko Ishii, rejected the claims that Savage was restrained continuously for 10 days, and said he would not be requesting an investigation.
"The treatment administered by our hospital, as a psychiatric hospital, was appropriate," he said.
"It is impossible to attribute the cause of the findings on the autopsy report (created by Yamato Municipal Hospital) to the medical activities at our hospital."

"There is no evidence to connect the death of the patient to the medical activities at our hospital."
"The patient received drugs [that] are highly safe and appropriate for his symptoms."
Kelly Savage's brother, Patrick, told The Guardian he was present when the restraints were put on his brother. "He wasn't resisting, he wasn't struggling, there was no violence," he said. Patrick also claims staff asked him to purchase adult diapers for his brother, as he was going to be restrained "for a long time."
BuzzFeed News contacted the office of Yamato Hospital and were told no questions could be answered by staff before being directed to a lawyer. When BuzzFeed News contacted the lawyer's office, we were told he would be out of the office until July 20.
Staff at Yamato Municipal Hospital confirmed to BuzzFeed News that Savage had been transferred there on May 10 from Yamato Hospital, before dying seven days later.
New Zealand's Ministry of Foreign Affairs and Trade told BuzzFeed News that the embassy of New Zealand in Japan is "offering consular support to the family."

At the press conference on Wednesday, Savage's family and Professor Hasegawa announced the formation of the "committee to evaluate the use of physical restraints in psychiatric care," seeking a response from the Japanese government to improve the practice of applying physical restraint for a prolonged period of time.