Today, in what is believed to be some sort of bachelor party extravaganza, a torrent of Ronald McDonalds marched through Sydney's CBD.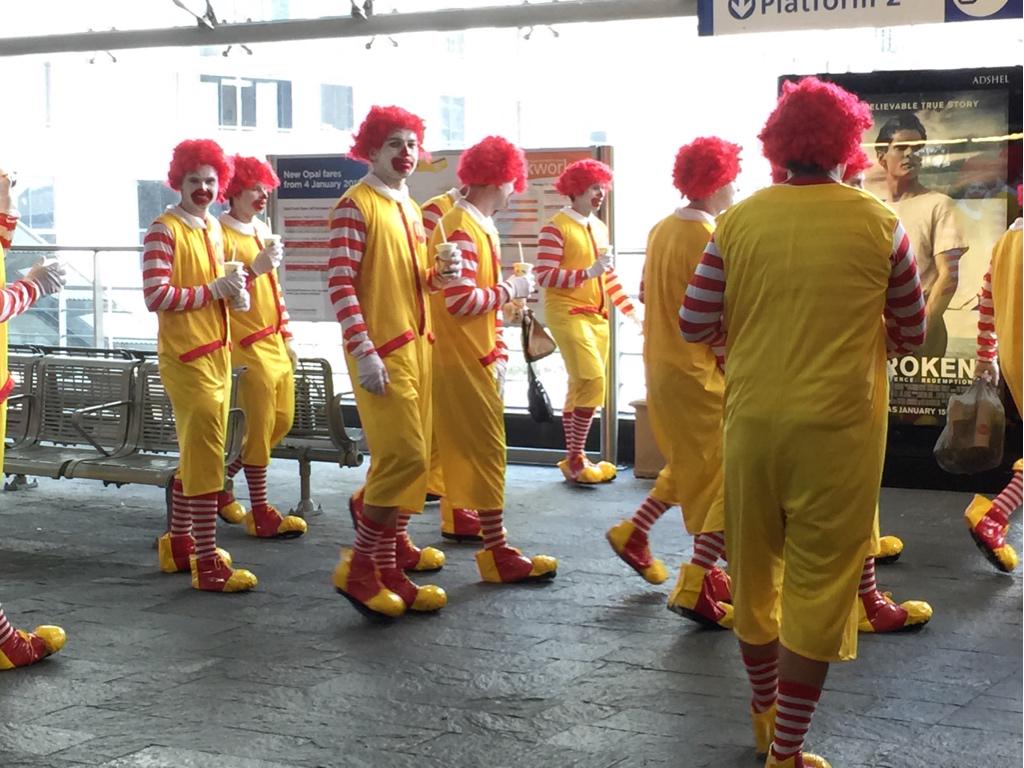 They took to the trains...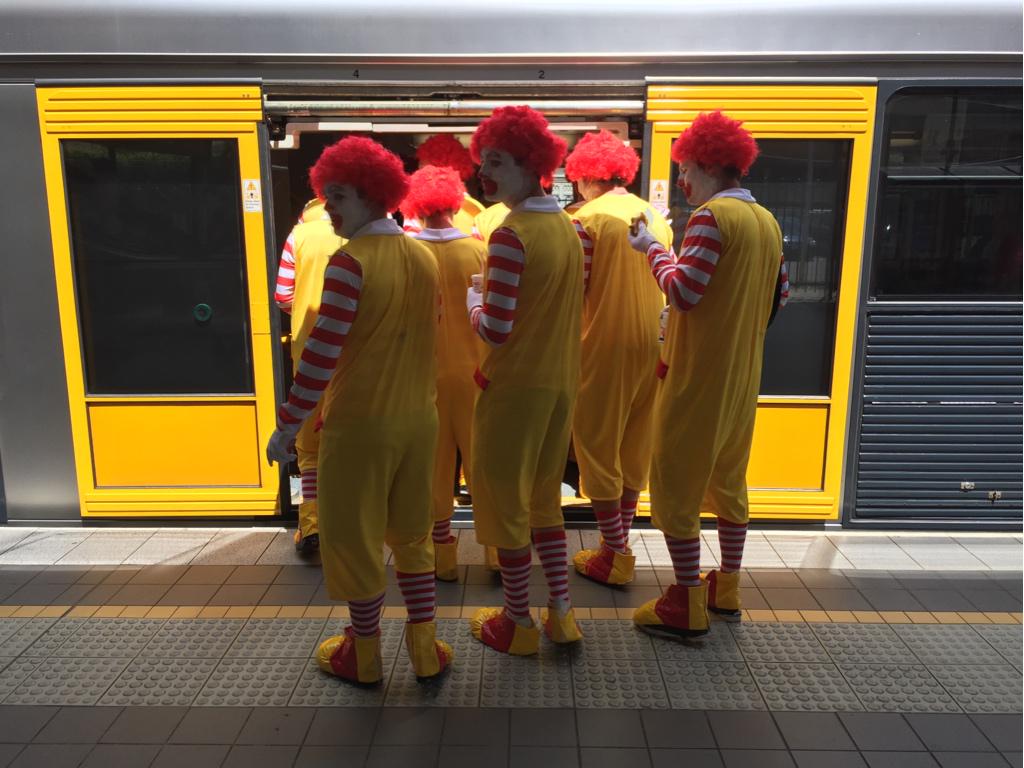 Swarming, as it were, to no foreseeable ending point.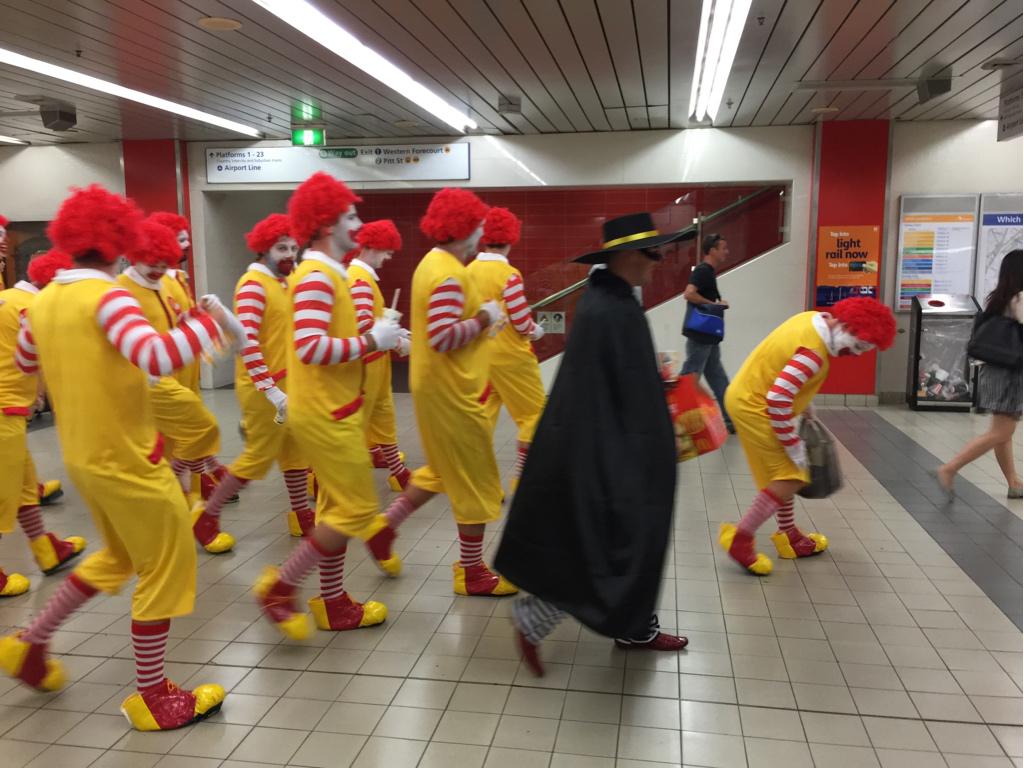 Twitter's Rupert H stumbled upon the group, and was generous enough to share his experience with the internet – maybe out of goodwill, maybe out of fear for his own life.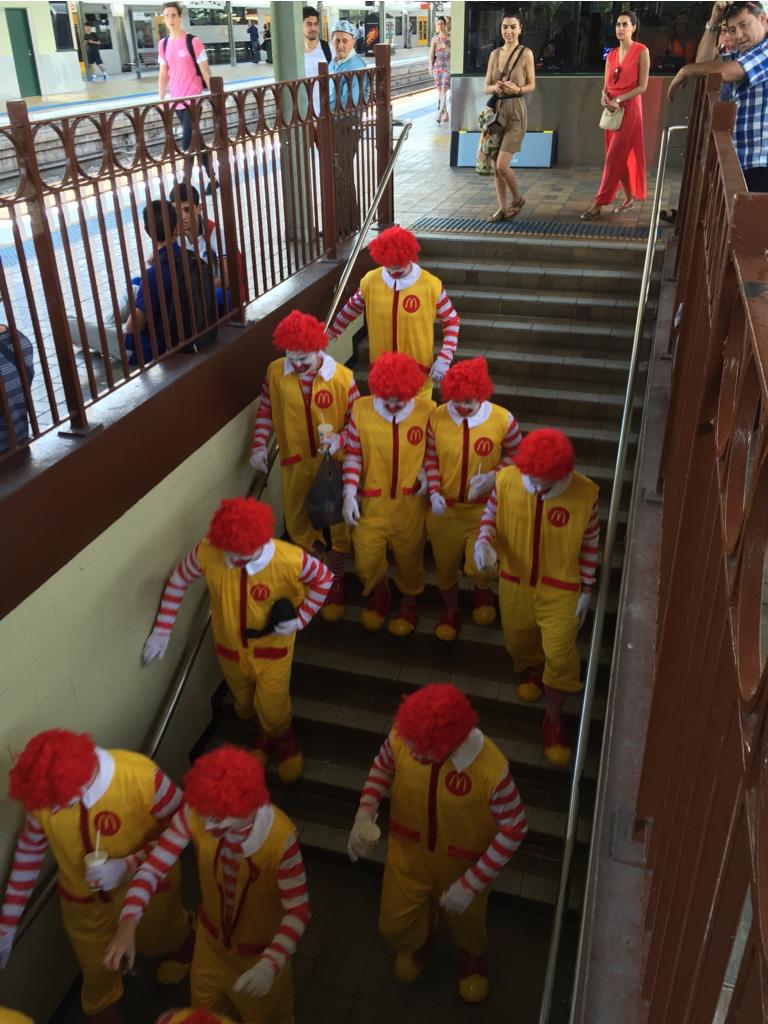 Others spread tale of the way of the Ronald McDonald, who ultimately ended up at a pub to rehydrate.
But the horror still remains.
The horror still remains.