1.
Protesters. Protesters everywhere.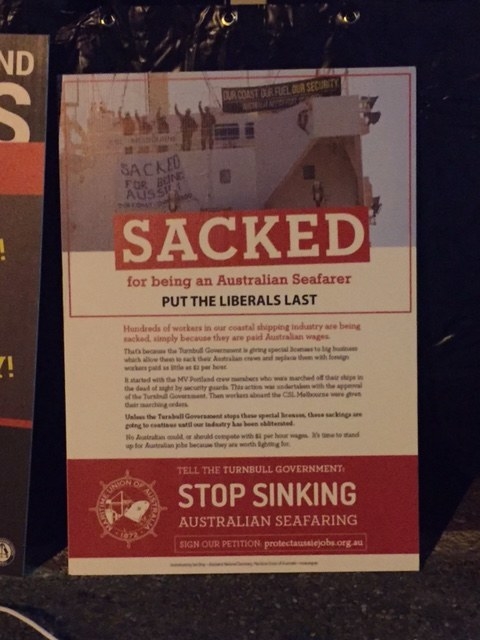 2.
Unions were there, along with a giant blow-up screen and a bunch of anti-Barnaby Joyce paraphernalia.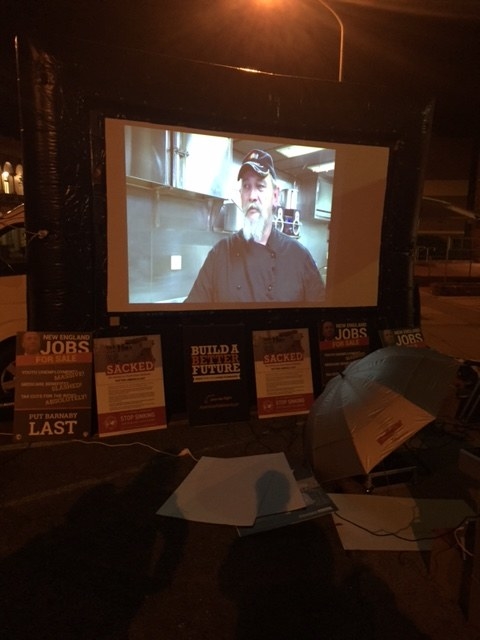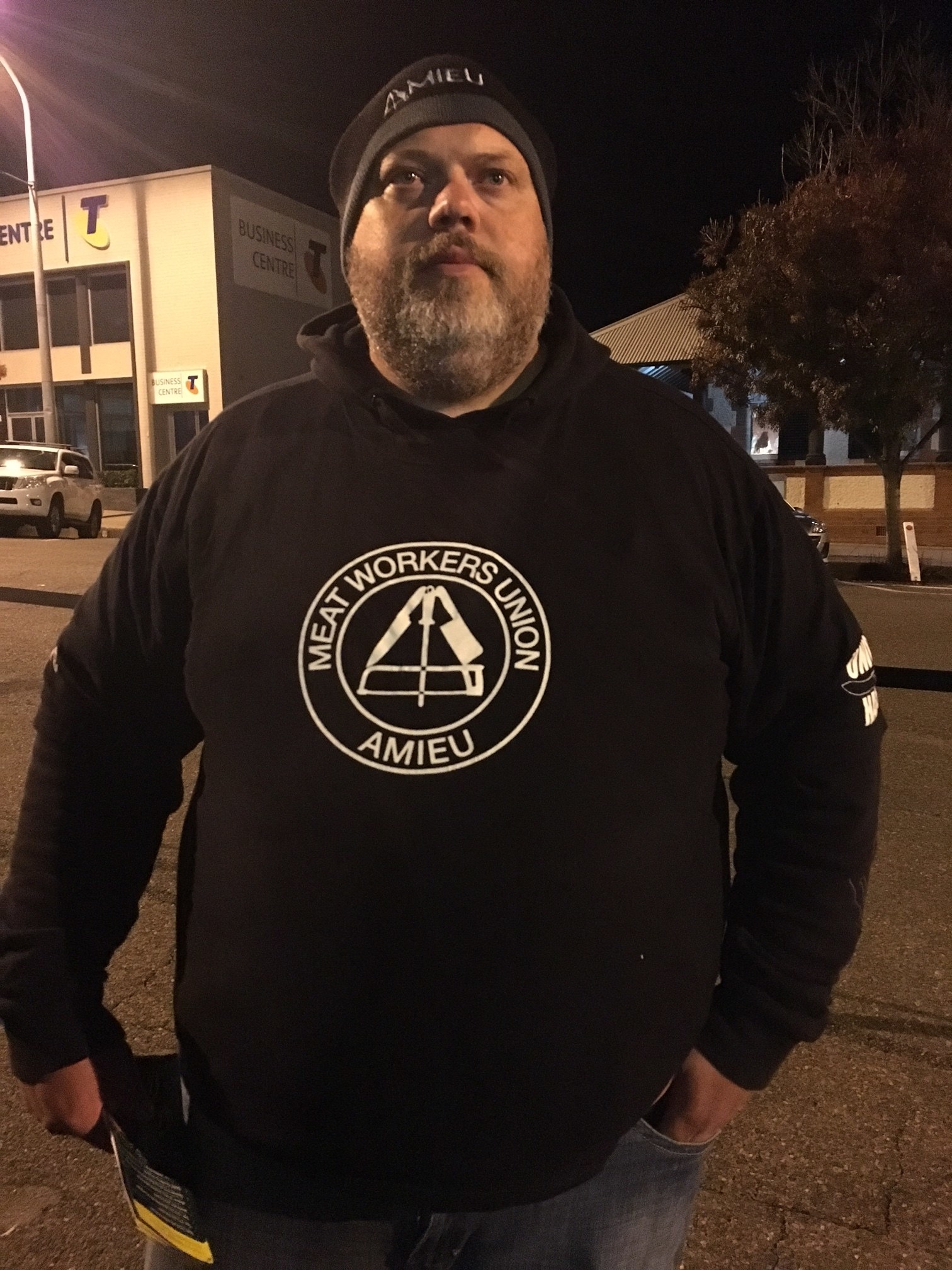 3.
There was also an environmental protest group, armed with a dude in a sun costume and a large, papier mache statue of Barnaby Joyce with money in his pocket and a bottle of wine labelled "New England Gas".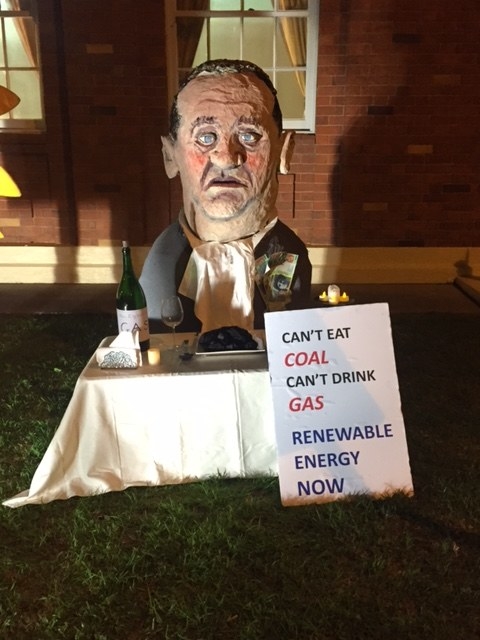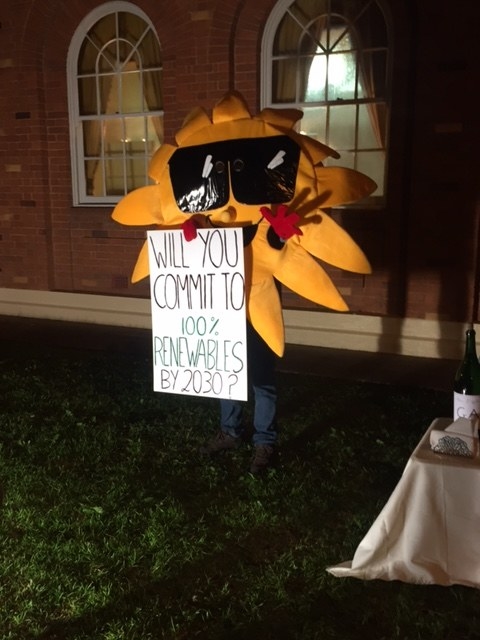 4.
Tamworth town hall was packed out, and those who didn't get in to Q&A were either waiting outside or watching it in a pub.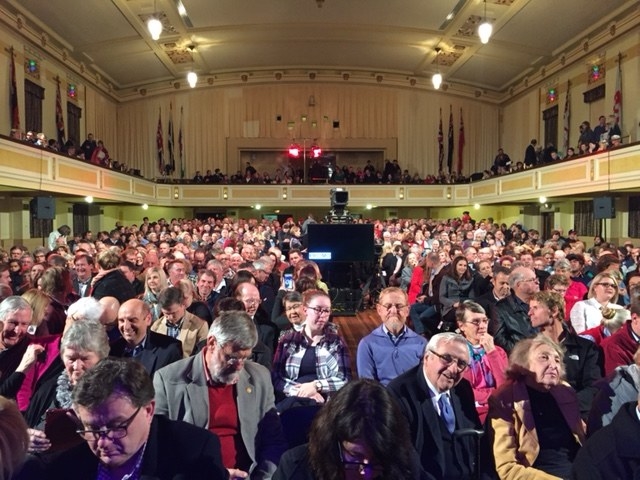 5.
There was a country and western warm-up act before the show, singing covers like "Knocking on heaven's door".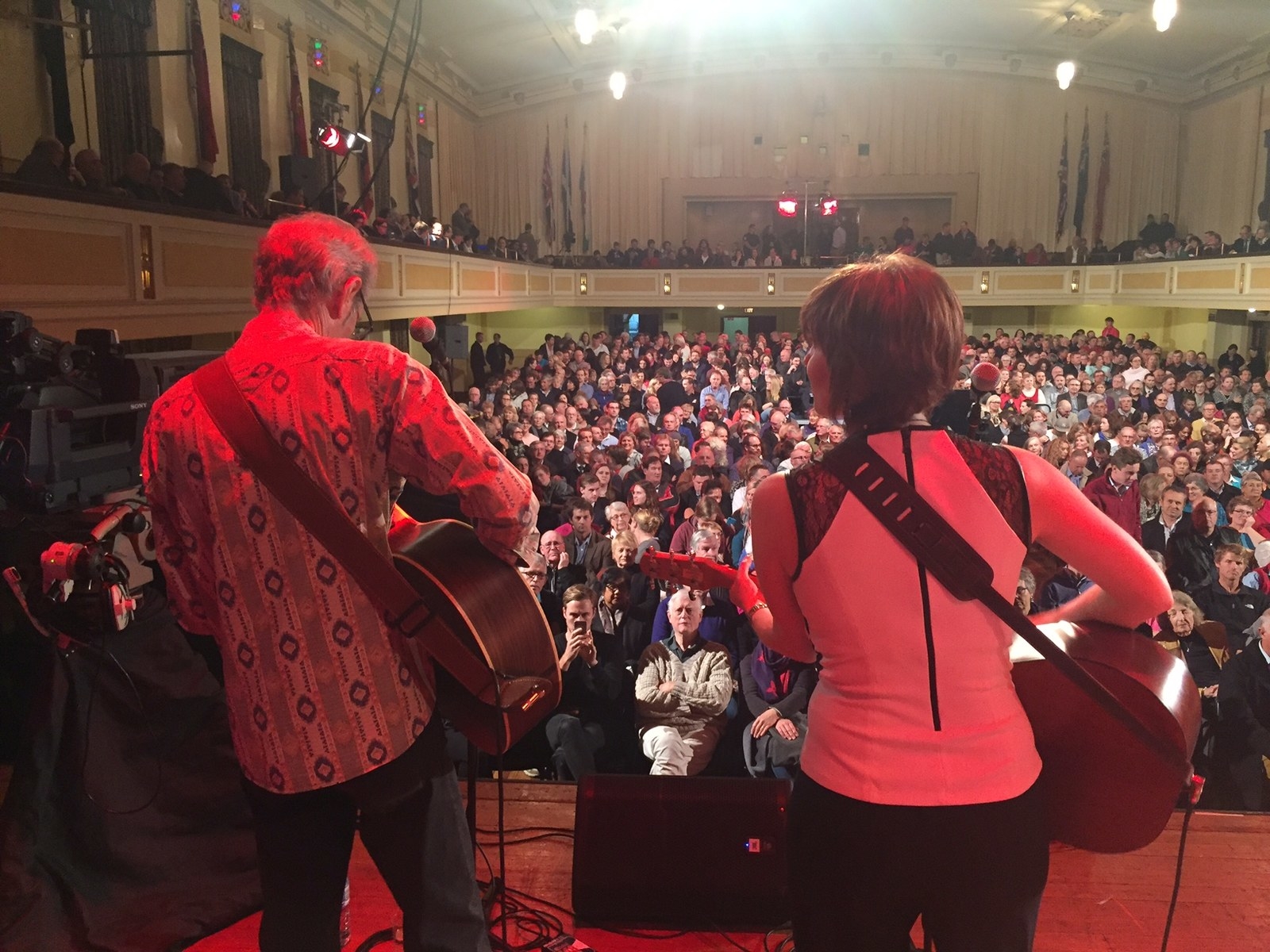 6.
Before the show started, a woman came out and laid down some ground rules – one of which was phones off, and no tweeting!
Turns out you can't live tweet while being at Q&A live.
People were brought in on busses from surrounding towns to watch the live show.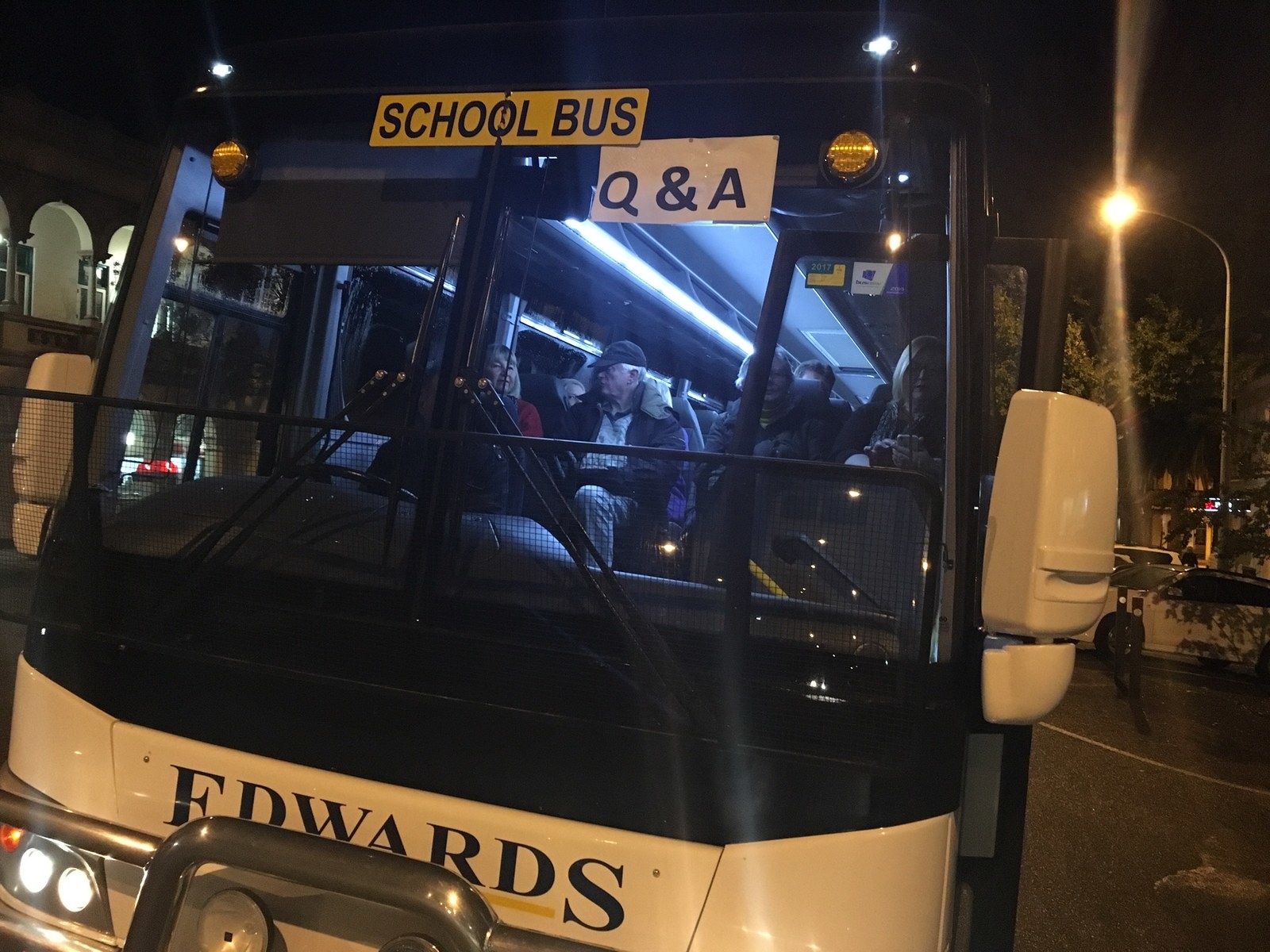 7.
All the panellists got introduced before we went live. They came out one by one like they were being brought out on the set of Ellen.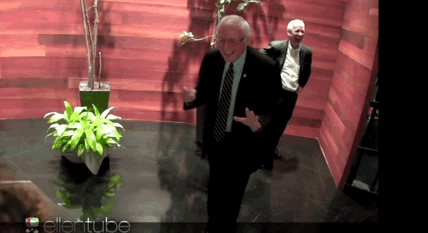 8.
People clapped for Fiona Simson. People clapped for Joel Fitzgibbon. People clapped for Robbie Sefton. People cheered for Barnaby Joyce. And people went absolutely fuckin' nuts for Tony Windsor.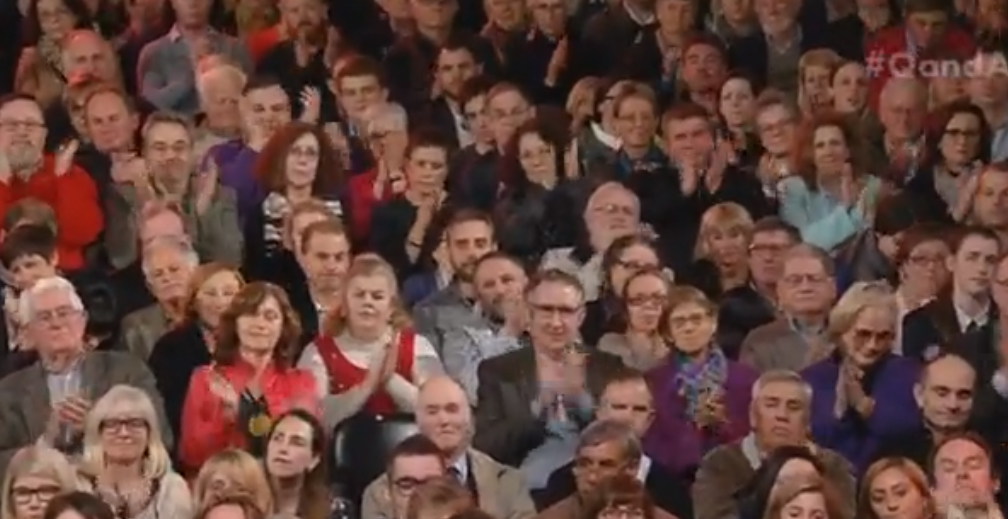 9.
Tony Jones likes to tell jokes and anecdotes. Also there's a fair share of awkward tension between him and Barnaby.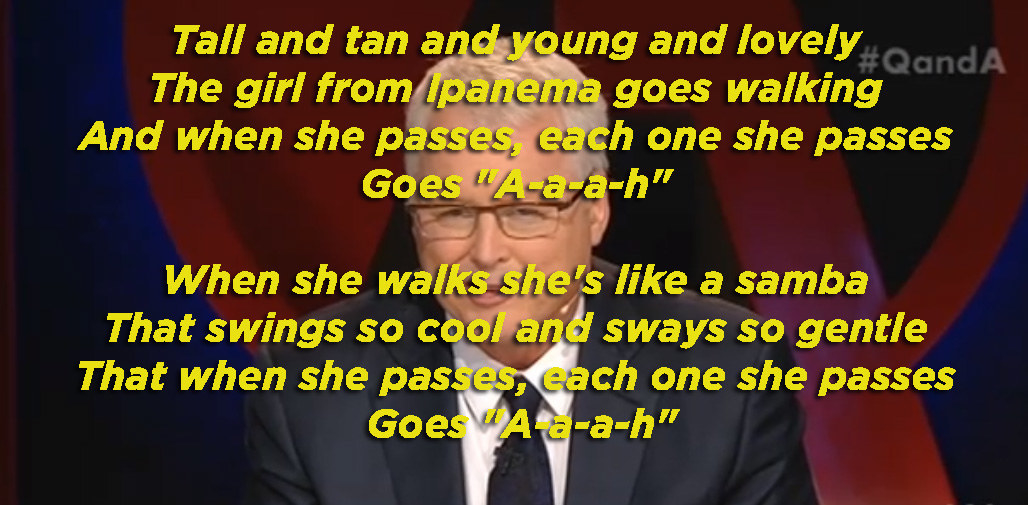 10.
There's a teleprompter!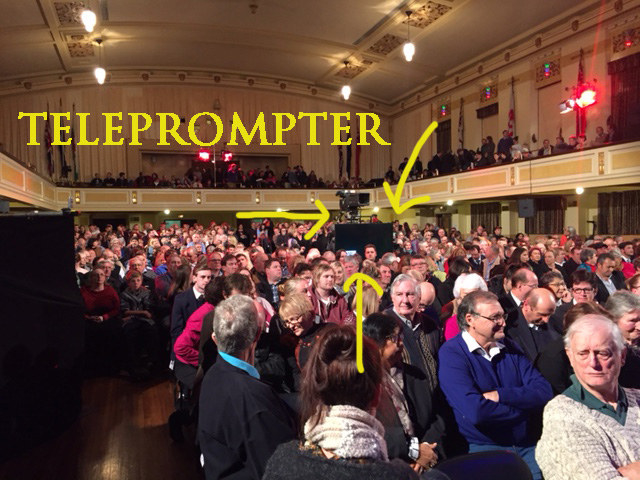 11.
When the camera wasn't on him, Joel Fitzgibbon kept winking at someone in the front row. I don't know who it was.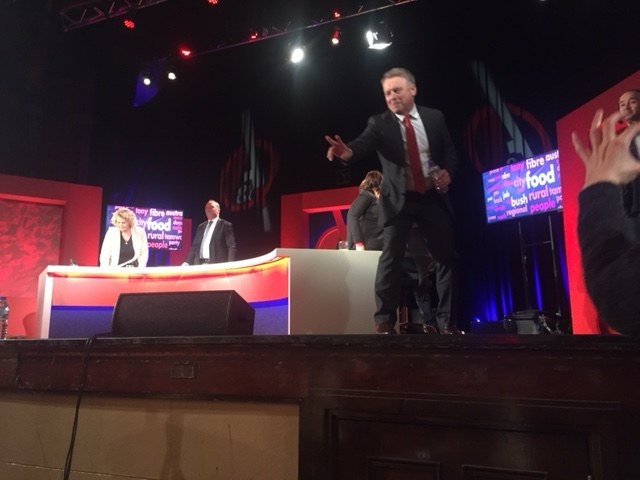 12.
There were about three or four people who were told before the show they'd be asking a question, who didn't get the time to do so.
One of them was medicinal cannabis advocate Lucy Haslam, who got the second biggest pop of the night when it was announced she was going to ask a question.
13.
There was heckling, or specifically, a heckler, who really wasn't buying any of Joyce's takes on the NBN.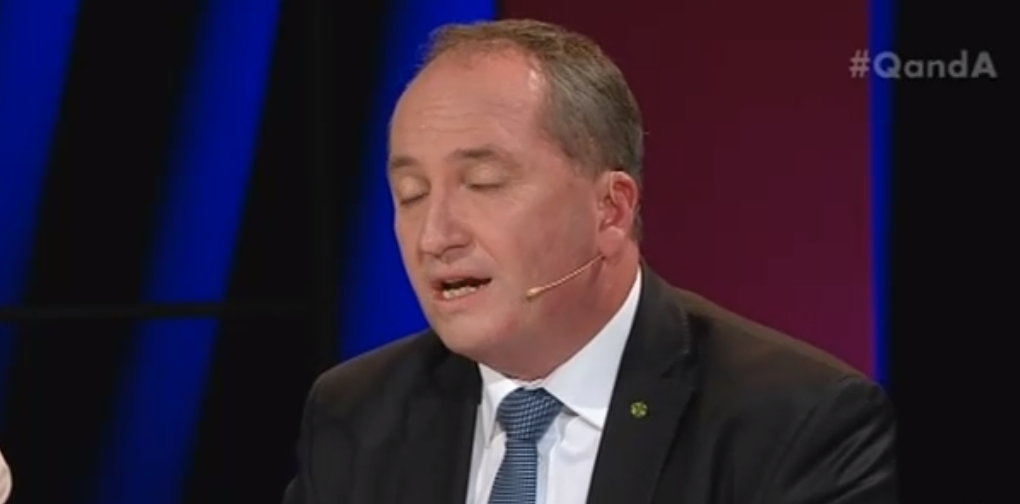 14.
But the NBN did dominate discussion, and Windsor got the biggest pop of the night when he was asked about how he'd fix the New England area's connectivity issues.