1.
Quem definiu o termo "heterossexual passivo" como: curto mulheres, não curto gays, mas curto ser penetrado por homens.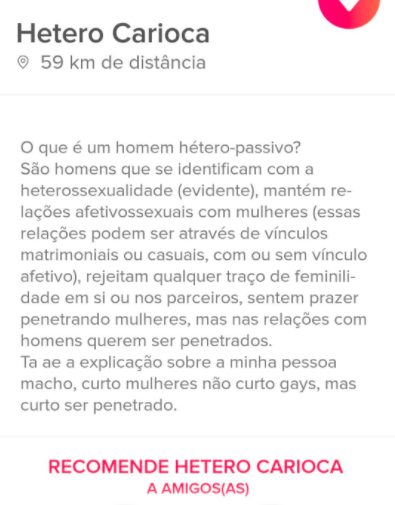 2.
Parece que esse negócio de hétero passivo pegou mesmo, né?
3.
O cara que foi reclamar que não tem hétero no Grindr.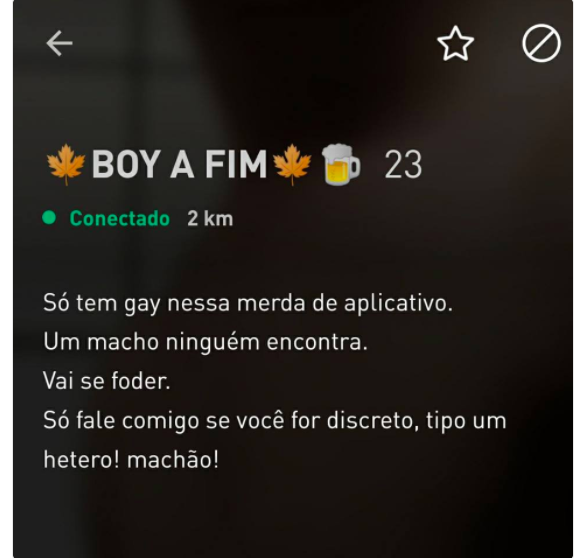 4.
E o cara que procura homens "casados com buceta" para um "punhetão entre machos".
5.
O hétero saudável que procura homens que queiram bancá-lo numa viagem.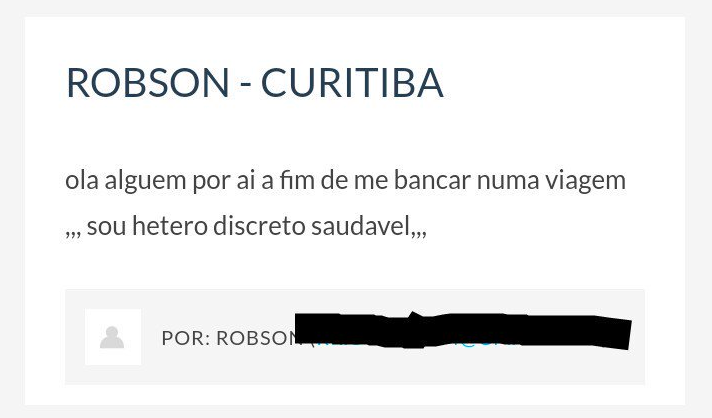 6.
O Tobias, que é "hétero flexível" e procura outro "hétero flexível" para diversão sem penetração.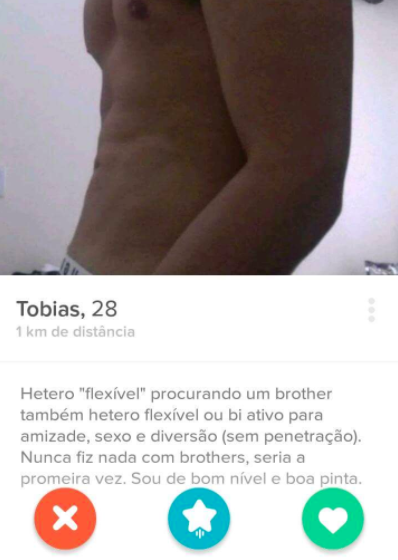 7.
Este cara que é um baita "hétero curioso" e diz que gay é só quem transa com vários homens ao mesmo tempo.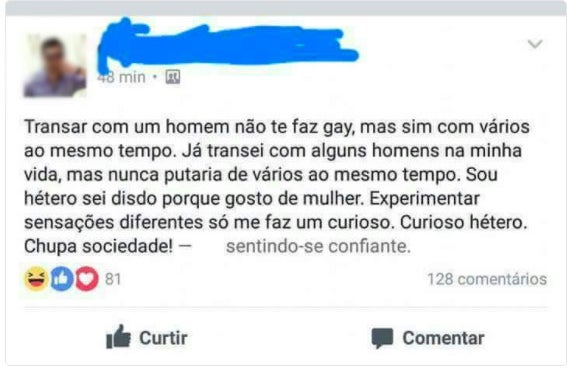 8.
Falando em hétero curioso, esse aqui só quer "comparar" e dar aquela esfregada maneira.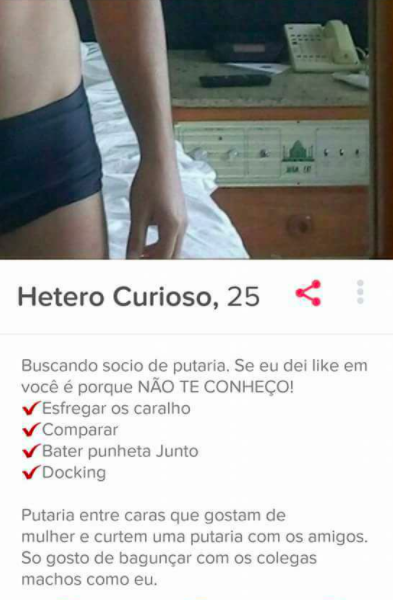 9.
E esse aqui é um hétero que só fica com homens "por esporte".
10.
O hétero "mamaria meus amigos por amizade".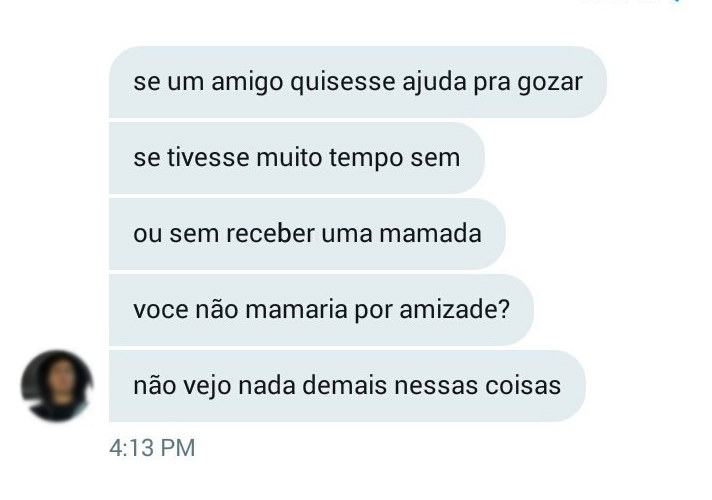 11.
O noivo que vai procurar caras no aplicativo, mas não curte "viadinhos".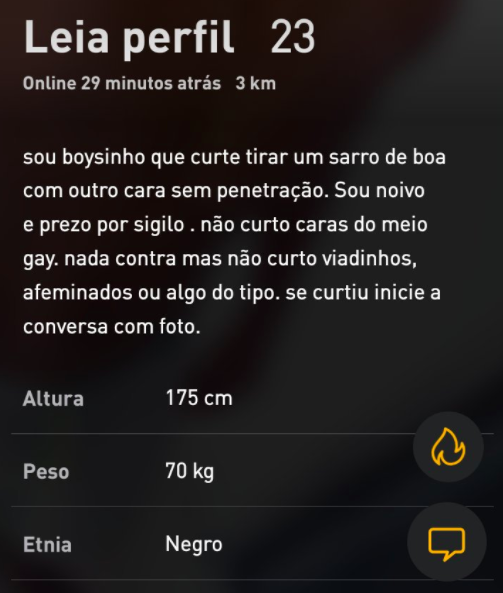 12.
E este noivo que "às vezes" procura um ativo.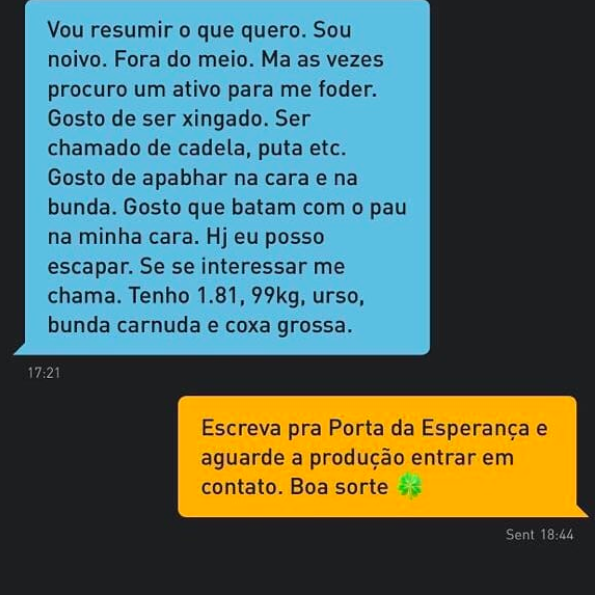 13.
Já esse aqui gosta de pegar o cara "enquanto ele fala com a mina". Só coisa de macho com sigilo total.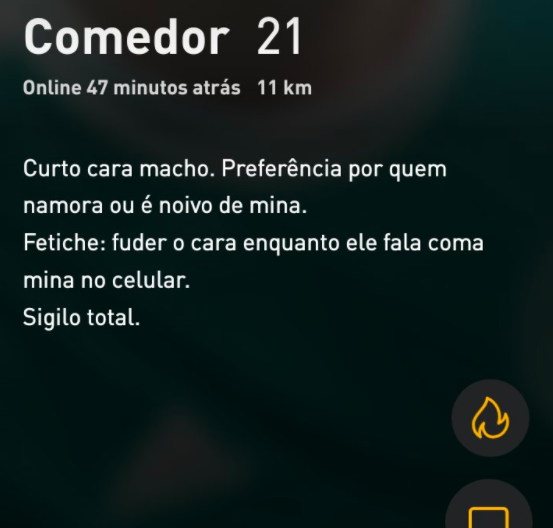 14.
Encontre o erro: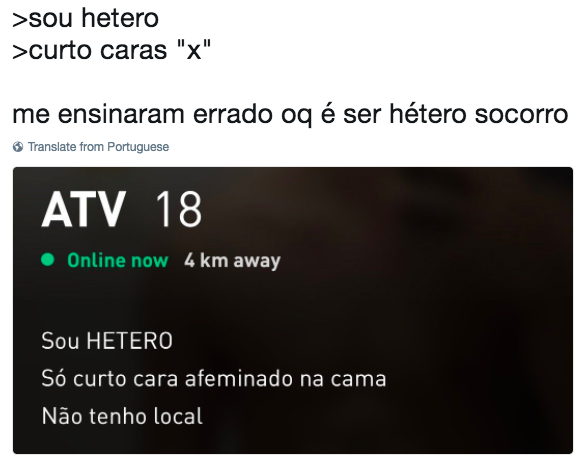 Looks like there are no comments yet.
Be the first to comment!