Quem acompanha a Anitta nas redes sociais já está acostumado a ver a cantora mudando de idioma como quem muda de roupa.
Só que agora ela foi longe demais e resolveu postar em três idiomas ao mesmo tempo. Three idioms! Tres idiomas!
Os fãs, claro, loved tudo isso e passaram a responder em três idiomas también.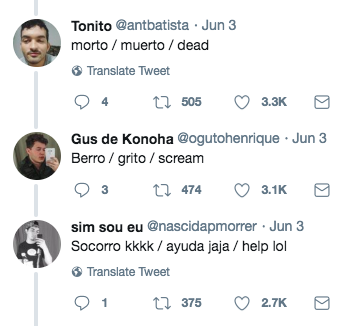 Foi o melhor jeito de zoar o quanto a cantora está internacionalíssima e se preparar para as próximas línguas que ela vai dominar in the world.
A brincadeira arrancou good laughs da própria funkeira, que retuitou os melhores comentários.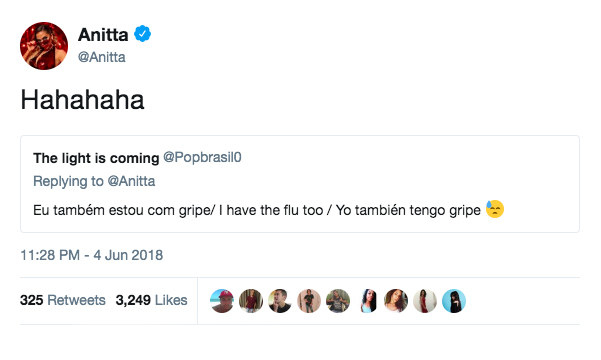 E nos ensinou até a rir em três línguas.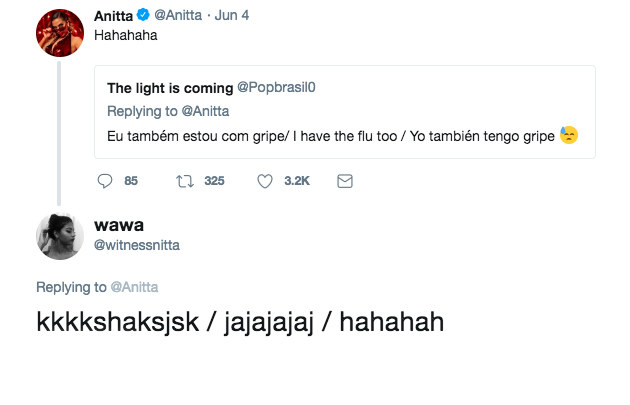 Muito chique/ Very chic/ Muy chic!
Looks like there are no comments yet.
Be the first to comment!