O comerciário Emilson Chaves da Silva foi detido na madrugada desta quinta-feira (30), sob suspeita de usar um pé-de-cabra para atacar a fachada da sede nacional do PT, em São Paulo.

Em página do Facebook atribuída a ele, novas ameaças foram publicadas pouco depois do ataque. Depois que o BuzzFeed Brasil revelou as ameaças, as postagens foram retiradas da página.

Segundo testemunhas, ele teria atacado o prédio, quebrando as portas de vidro, e dizendo que o PT o estava perseguindo e feito mal ao país. Ele disse que mataria todos os petistas.

Ele foi detido em flagrante pela Polícia Militar. Os policiais encontraram um canivete com o suspeito. O BuzzFeed Brasil tentou entrar em contato com Emilson por telefone e Facebook, mas seu celular estava desligado.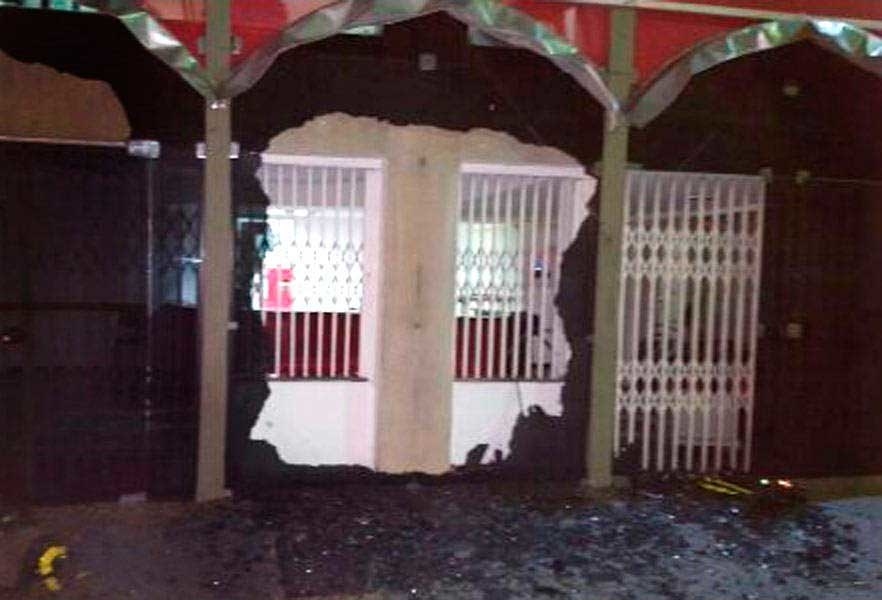 Ouvido na delegacia, ele foi liberado logo depois.

Como se trata de crime contra o patrimônio, a investigação depende dos representantes do PT manifestarem interesse na continuidade do inquérito.
O suspeito já quis ser vereador em São Paulo. Foi filiado ao PSOL entre setembro de 2011 e setembro de 2014. Segundo o vereador Toninho Vespoli (PSOL), queria ser candidato ao cargo nas eleições de 2012 e, em 2014, queria concorrer à Assembleia Legislativa. Seu pedido foi negado nas duas vezes, informou Vespoli.
Sede do partido foi atacada pela segunda vez no mesmo dia, diz assessoria do PT.
Ainda na tarde desta quinta, a sede do PT foi vítima de um segundo ataque, segundo a assessoria do partido.
Foi atirado contra o prédio um artefato explosivo, que não explodiu. De acordo com o partido, o agressor é o mesmo suspeito de ter destruído os vidros da fachada durante a madrugada.
O suspeito foi levado para o 1º DP de São Paulo, no centro.
Horas antes, o presidente da legenda, Rui Falcão, havia registrado a queixa do primeiro ataque na mesma delegacia de polícia.
O PT também vai informar a Polícia Federal sobre o ocorrido e pedir proteção para a sede à Polícia Militar.
Looks like there are no comments yet.
Be the first to comment!