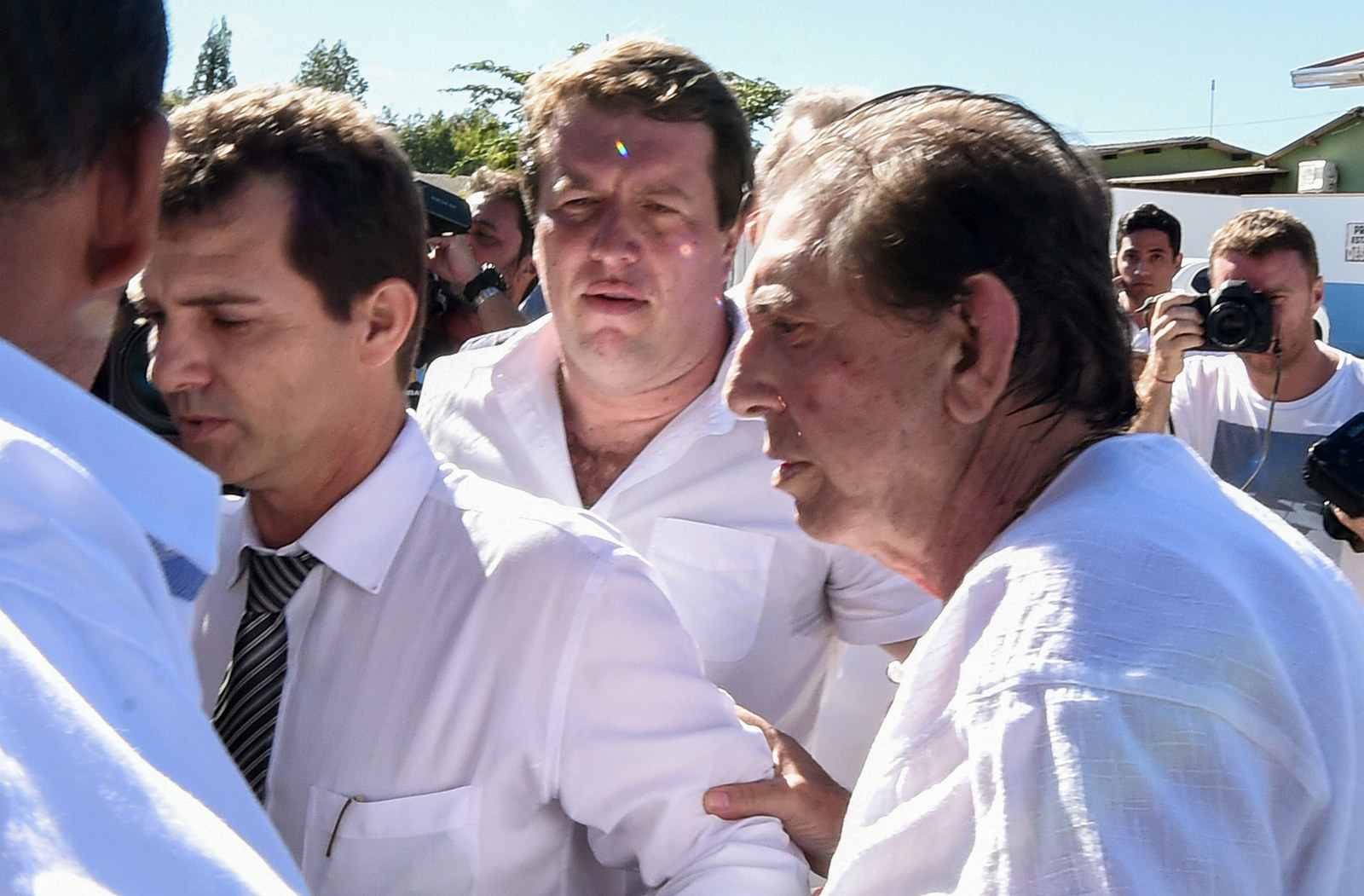 O Ministério Público (MP) de São Paulo enviou à força-tarefa da Promotoria de Goiás 47 depoimentos de mulheres que relataram ter sofrido abusos sexuais do médium João Teixeira de Faria, o João de Deus, 67. Em depoimento ao MP, todas as mulheres afirmaram que os casos ocorreram na Casa de D. Inácio de Loyola, o centro de atendimento construído por João de Deus em Abadiânia (GO).

A promotora pública Gabriela Manssur contou ao BuzzFeed News nesta sexta-feira (21) que há relatos de mais de 20 anos atrás e outros sobre fatos que teriam ocorrido recentemente.
Segundo Gabriela Manssur, "são relatos muito parecidos, em que várias circunstâncias coincidem e indicam o mesmo modus operandi".
"Todas as mulheres estavam em busca de cura de doenças físicas ou psíquicas, todas relatam uma situação de fragilidade, em que estavam buscando uma última saída para um problema grave. E todas elas se consideram, sem entendem como vítimas de abuso sexual", afirmou a promotora.
A investigadora explicou que mesmo os relatos de casos que já teriam sido prescritos por causa da época em que aconteceram, como os de 30 anos atrás, são importantes como "meio de prova para comprovar a forma de cometimento de crime".
O Ministério Público de São Paulo abriu um canal para que as mulheres possam se apresentar e, posteriormente, prestar depoimento. O MP entrou em recesso até o dia 7 de janeiro, mas os casos emergenciais serão remetidos para o plantão do Ministério Público em Goiás, que centraliza a investigação. O email é somosmuitas@mpsp.mp.br.

João de Deus nega ter cometido abusos. Ele está preso desde domingo em Goiânia e aguarda a apreciação de um pedido de habeas corpus por parte do Supremo Tribunal Federal (STF). Até agora, nas instâncias inferiores, o pedido de soltura foi negado.

Tatiana Farah é Repórter do BuzzFeed e trabalha em São Paulo. Entre em contato com ela pelo email tatiana.farah@buzzfeed.com.
Contact Tatiana Farah at Tatiana.Farah@buzzfeed.com.
Got a confidential tip? Submit it here.
Looks like there are no comments yet.
Be the first to comment!