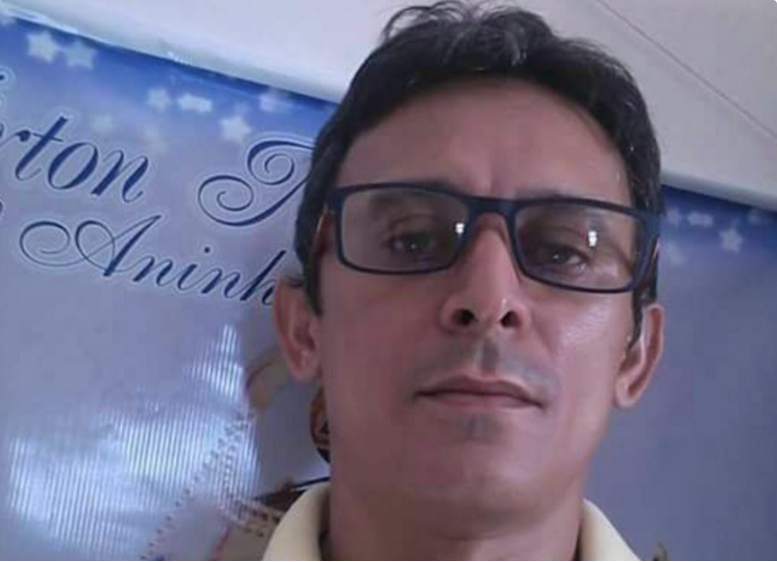 O radialista Franzé Rodrigues, 43, foi assassinado nesta sexta (11) na porta da casa de sua mãe, em Morada Nova, a 167 quilômetros de Fortaleza.

Conhecido na região por sua cobertura policial, sobretudo sobre as atividades de facções criminosas no Ceará, ele foi atingido por tiros nas costas disparados de uma motocicleta, onde estavam dois homens com os rostos cobertos.
Com seis jornalistas mortos em 2015, o Brasil foi para o quarto lugar no ranking mundial de mortes desses profissionais. No ano passado, o Comitê para Proteção de Jornalistas (CPJ) registrou uma morte no Brasil e, este ano, ainda não havia registro.
O crime aconteceu por volta das 13h30 e, até o momento da publicação deste post, não havia detidos. Em 2011, Franzé já havia sido vítima de um atentado a tiros e, na época, afirmou que era vítima de perseguição e ameaça por causa de reportagens.
Colegas radialistas de Franzé disseram ao BuzzFeed que ele saiu da rádio Liberal AM há um mês e estava trabalhando com vendas em uma operadora de internet.
Em nota, a Polícia Civil do Ceará afirmou que os investigadores e peritos forenses foram acionados para "descobrir a motivação e autoria do delito".
No ano passado, Franzé candidatou-se a vereador pelo PSD, mas não se elegeu. Ele tinha mulher e filhos.
Nesta semana, a Justiça decretou a prisão de dois suspeitos de terem ordenado a morte de outro radialista. Gleydson Carvalho morreu assassinado dentro do estúdio, em Camocim, a 373 quilômetros de Fortaleza, dois anos atrás.
Tatiana Farah é Repórter do BuzzFeed e trabalha em São Paulo. Entre em contato com ela pelo email tatiana.farah@buzzfeed.com.
Contact Tatiana Farah at Tatiana.Farah@buzzfeed.com.
Got a confidential tip? Submit it here.
Looks like there are no comments yet.
Be the first to comment!