O comerciário Emilson Chaves da Silva está detido no 1º DP de São Paulo depois de atacar por duas vezes a sede nacional do PT, em São Paulo.
Segundo o perito Ricardo Luis Lopes, do Instituto de Criminalística, a bomba caseira que seria incendiada por ele tinha um alto poder explosivo. A bomba, como um coquetel molotov, continha uma lata de solvente, produto inflamável.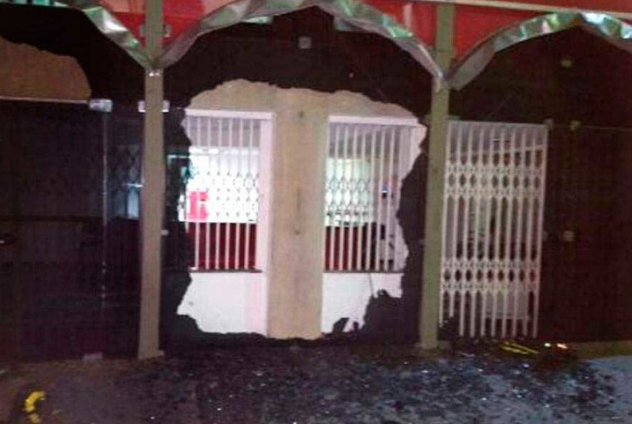 "Uma lata de solvente teria a capacidade de atingir toda essa sala", explicou o perito referindo-se ao saguão do PT, onde ela seria incendiada. Ainda segundo o perito, "evidentemente (ela) seria letal se tinha pessoas aqui".
No momento do ataque, estavam no saguão dirigentes do partido e funcionários. Um dos dirigentes conseguiu segurar Emilson e, com outros funcionários, entregá-lo à polícia.
O BuzzFeed Brasil revelou que Emilson Chaves confirmou ter feito o ataque à sede do PT e ameaçou agir novamente. À tarde, quando retornou ao prédio petista, ele já havia apagado as postagens.

Looks like there are no comments yet.
Be the first to comment!