Estas são as 147 cidades de São Paulo onde nenhuma mulher foi eleita em 2016.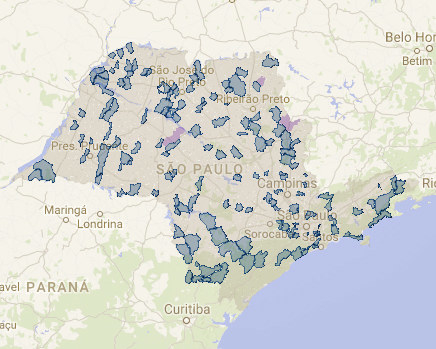 As mulheres representam 54% dos 8,8 milhões de eleitores paulistas, mas, em 23% dos municípios do Estado, nenhuma mulher obteve a vaga para a Câmara dos Vereadores nem se elegeu prefeita.
Entre os 147 municípios sem mulheres eleitas, estão cidades com Diadema e Jundiaí, que têm mais de 400 mil habitantes.
O estado tem 645 municípios. Quando você procura no mapa as localidades onde as mulheres são mais de 50% da Câmara, só aparece Nova Europa.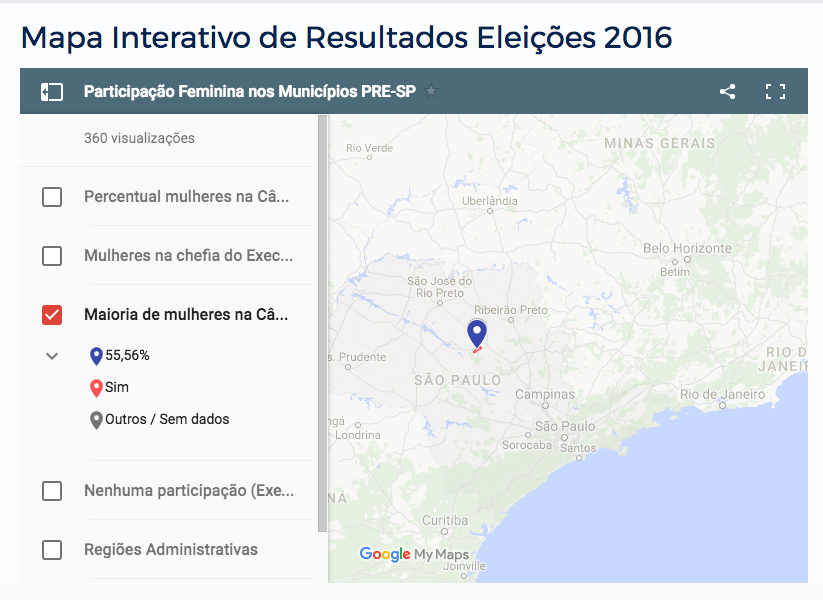 Apenas 8% dos municípios do estado contam com pelo menos um terço de vereadoras. Nas eleições, a legislação obriga os partidos a manter uma cota de um terço de candidatas.
Os dados fazem parte de um estudo lançado nesta terça-feira pela Procuradoria Regional Eleitoral de São Paulo. Para monitorar a desigualdade de gênero na política, a Procuradoria criou um mapa interativo que está disponível no site da instituição.
Tatiana Farah é Repórter do BuzzFeed e trabalha em São Paulo. Entre em contato com ela pelo email tatiana.farah@buzzfeed.com.
Contact Tatiana Farah at Tatiana.Farah@buzzfeed.com.
Got a confidential tip? Submit it here.
Looks like there are no comments yet.
Be the first to comment!