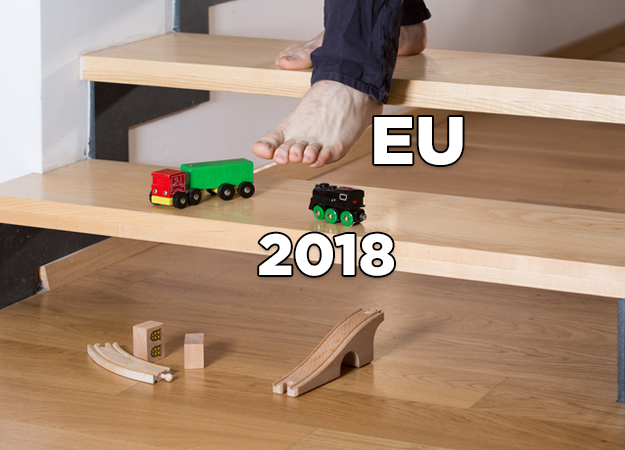 Perguntou "que tiro foi esse?"

Assistiu "La Casa de Papel"

Insistiu para alguém assistir "La Casa de Papel"

Fez alguma piada com bitcoin

Aceitou que o novo nome do Bluetooth é "cebruthius"

Ficou em dúvida se o rato estava mesmo tomando banho

Levantou a cabeça pra coroa não cair

Zoou alguém imaginando o bullying que seus filhos sofreriam no futuro: "e seu pai que..."

Falou "achou errado, otário"

Se espantou com o preço do Lollapaloza

Acompanhou o casamento real

Se identificou com o Canarinho Pistola

Ficou com um pouco de vergonha alheia de certos brasileiros na Rússia

Se surpreendeu com mais um rolê aleatório do Ronaldinho Gaúcho

Não acreditou que o Neymar estava DE NOVO no chão

Amou brevemente o Philippe Coutinho

Ficou pistola com o ator do Harry Potter

Teve sentimentos conflitantes sobre a Anitta

Jurou que não iria entrar em treta de política e depois entrou até o pescoço

Assistiu "Para Todos os Garotos que já Amei"

Se preocupou com a greve dos caminhoneiros

Pediu biscoito na internet

Disse que era verdade esse bilete

Teve que explicar pra família que algo era fake news

Acabou saindo ou senso expulso(a) do grupo da família

Ficou realmente se perguntando com quem vai passar o Natal este ano

Se pegou concordando com pessoas com quem nunca pensou que iria concordar

Chamou alguém de "fada sensata"

Querendo ou não, conheceu o k-pop

Chorou vendo o filme da Lady Gaga

Discutiu o nome extraoficial da moeda

Não acreditou que JÁ tem panetone no mercado
Looks like there are no comments yet.
Be the first to comment!