Nesta terça (3), a cerveja Proibida postou no Facebook sobre o lançamento de uma nova linha de cervejas Puro Malte: tem a Puro Malte, a Forte, a Leve e a Rosa Vermelha Mulher, que de acordo com a descrição é "delicada, perfumada e feita especialmente para a mulher".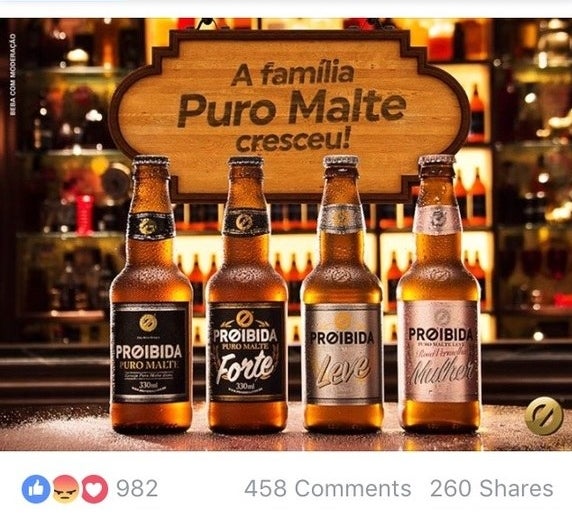 Mas a novidade da cerveja de rosas fez com que muitas consumidoras de cerveja deixassem comentários enfurecidos na página da marca.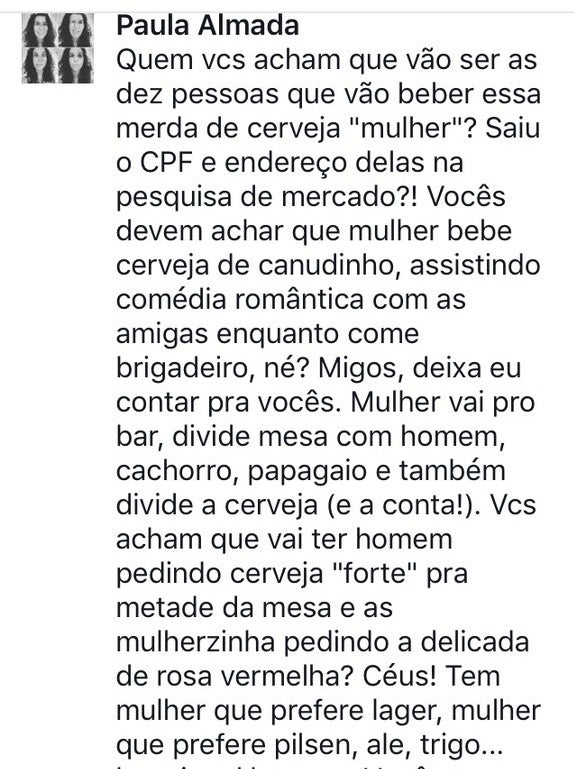 Muitas se manifestaram apontando que as mulheres já representam uma boa parte do mercado consumidor de cerveja, não precisando de uma cerveja específica.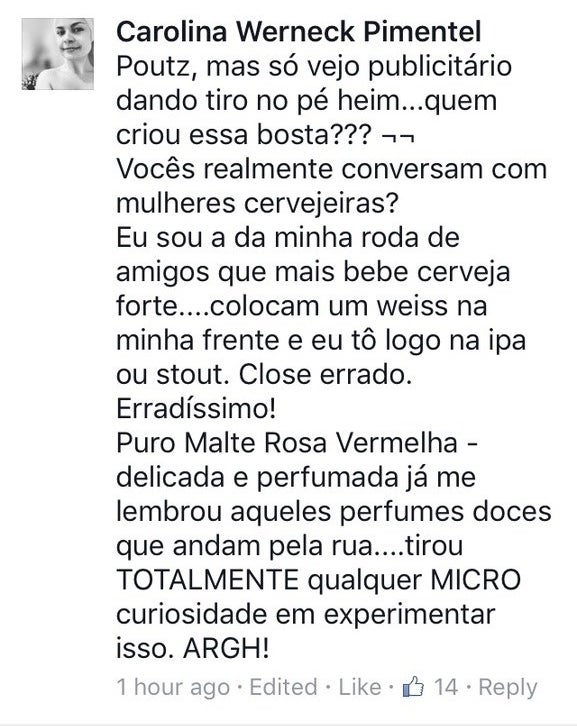 E vários consumidores, homens e mulheres, se mostraram céticos quanto ao sucesso de uma cerveja de rosas.
Até a publicação deste post, a marca não havia se pronunciado sobre o assunto.
O BuzzFeed Brasil entrou em contato com a marca e atualizaremos este post assim que obtivermos uma resposta.
Looks like there are no comments yet.
Be the first to comment!