Nesta segunda (3) a jogadora Ada S Hegerberg, norueguesa que joga num time francês, foi a primeira mulher a ganhar o Ballon D'Or, um prêmio entregue anualmente desde 1956 pela revista France Football.
Ada, que joga no Olympique Lyonnais, ajudou o time a ganhar o campeonato francês E a Champions League este ano, e fez gol na final.
Aí, quando ela subiu no palco para retirar o prêmio, o apresentador pediu para ela dar uma dançadinha e perguntou se ela sabia rebolar.
Esta foi a reação dela.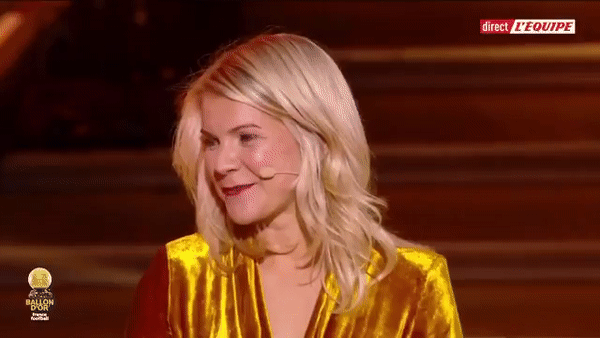 A cena repercutiu na imprensa internacional e na internet, inclusive no Brasil.
Por conta disso, o apresentador foi pro Twitter se desculpar e zerou o bingo das desculpas meio furadas. Ele disse 1) era só uma piada 2) ele explicou pra ela e ela entendeu 3) de qualquer forma ele se desculpa com quem "possa ter se sentido ofendido".
Ele também gravou este vídeo no qual diz que provavelmente foi um mal-entendido devido a falta de domínio do idioma inglês, e reitera que no final ficou tudo bem pois ele e a Ada dançaram. Fica a dúvida, ele teria convidado o Messi para dançar também?
Looks like there are no comments yet.
Be the first to comment!