É possível que você tenha visto na sua timeline esta foto, com a legenda "alguns lutam com outras armas". Ela foi publicada originalmente no Instagram do projeto carioca Favelagrafia.
No Favelagrafia todas as fotos são feitas por nove moradores de nove favelas do Rio de Janeiro: Morro do Borel, Santa Marta, Morro da Mineira, Complexo do Alemão, Providência, Cantagalo, Babilônia, Rocinha e Morro dos Prazeres.
Quem está incentivando o projeto é a Secretaria de Cultura do Rio de Janeiro, e os fotógrafos foram escolhidos através de uma seleção no facebook da agência de publicidade NBS Rio+Rio.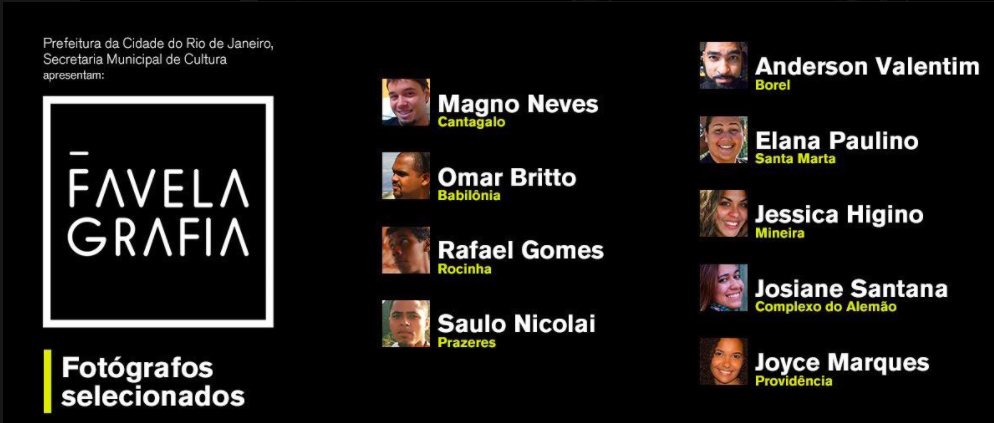 "Queremos no futuro crescer o Favelagrafia. Chegar em outras comunidades, ir para São Paulo. Acreditamos que pode ser um caminho que estamos abrindo para um grande coletivo de fotógrafos de favela", diz Camilo Coelho, jornalista responsável pelo projeto, em entrevista ao BuzzFeed Brasil.
O projeto vai virar um site e um livro, e no final de mês vai rolar uma exposição de encerramento.
Looks like there are no comments yet.
Be the first to comment!