A comissão da reforma política aprovou no início desta madrugada, por 17 votos a 15, o chamado distritão para as eleições de 2018.
Ao contrário do sistema atual, que leva em conta todos os votos dados a um partido ou coligação para definir quem será eleito, o distritão opera como nas eleições majoritárias.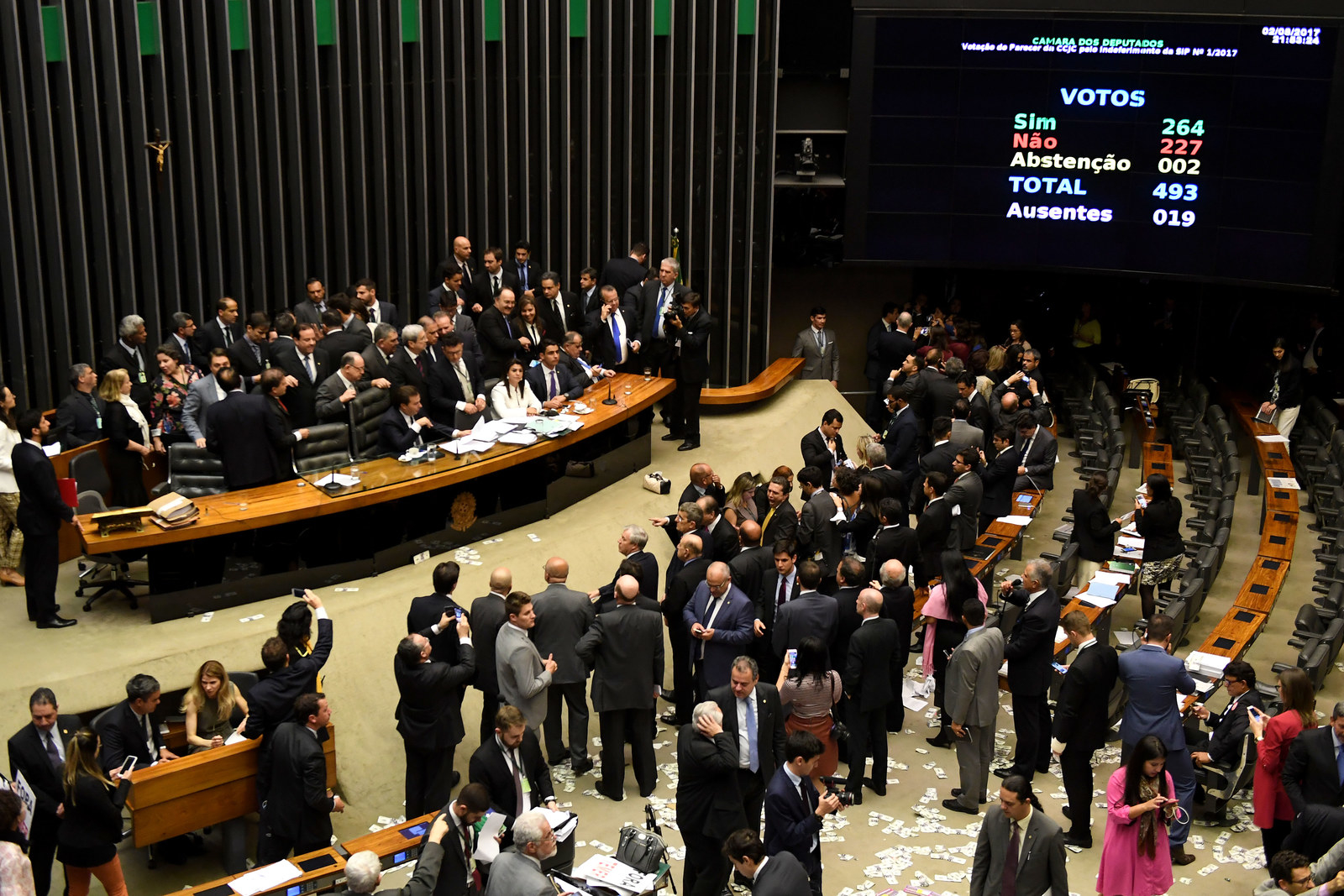 No caso, os candidatos mais votados em cada Estado são eleitos.

Devido ao placar apertado, integrantes da oposição, que são contra o modelo, vibraram nesta madrugada quando os votos foram revelados.
Por se tratar de uma proposta de emenda à Constituição, são necessários 308 dos 513 votos para que o distritão seja aprovado em plenário.
A oposição acredita que os entusiastas do novo modelo não conseguirão reunir o número suficientes de voto em plenário para aprovar a matéria.
FUNDO BILIONÁRIO
Como a reunião da comissão da reforma política invadiu a madrugada, os deputados decidiram suspender a sessão por volta das 01h20 e retornar aos trabalhos na manhã desta quinta-feria.
Por isso, a votação do texto que cria um fundo de R$ 3,6 bilhões para financiar as campanhas ficou para esta manhã.
Looks like there are no comments yet.
Be the first to comment!