Você vai precisar de:
3 batatas fatiadas
4 colheres de chá de azeite de oliva
Sal a gosto
Pimenta a gosto
2 colheres de chá de alho em pó
2 colheres de chá de tempero italiano
1 colher de sopa de páprica
½ xícara de queijo parmesão ralado
Salsinha picada
Modo de preparo:
1. Preaqueça o forno a 200° C.
2. Coloque as batatas em um refratário grande. Coloque um pouco de azeite e mexa.
3. Em um refratário pequeno misture sal, alho em pó, tempero italiano e páprica. Salpique o tempero nas batatas e misture para distribuir.
4. Espalhe as batatas em uma assadeira. Asse por 30 minutos, retire-as do forno, salpique com parmesão e pimenta, depois asse por mais 20 minutos.
5. Salpique salsinha fresca nas batatas e sirva quente.
6. É só saborear!
Bom demais!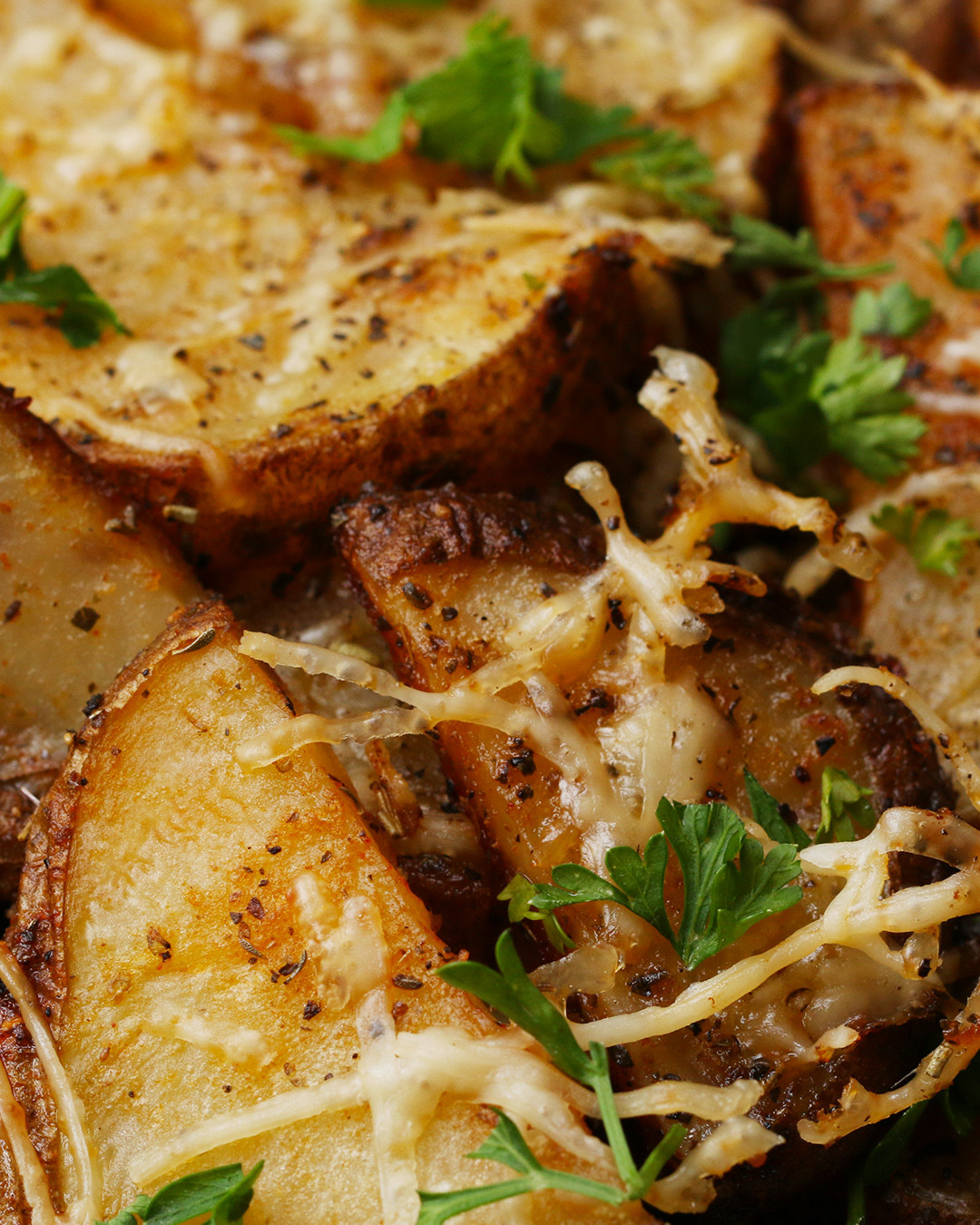 Looks like there are no comments yet.
Be the first to comment!