Você vai precisar de:
115g de manteiga sem sal, amolecida
½ xícara de açúcar
1 ovo
2 xícaras de farinha 1
6 a 20 balas duras
Confeitos
¼ de xícara de chocolate branco, derretido
Modo de preparo:
1. Em um recipiente médio, misture a manteiga amolecida e o açúcar até ficarem homogêneos. Adicione o ovo e mexa bem. Peneire a farinha e misture até que a massa fique totalmente uniforme.
2. Cubra a massa com plástico e deixe descansando na geladeira por pelo menos 30 minutos.
3. Polvilhe a farinha na superfície de trabalho e no rolo para que a massa não grude. Abra a massa até que fique com entre 0,3 e 0,6 centímetros. Corte a massa utilizando um cortador redondo de biscoitos de 7,5 centímetros. Corte o centro de cada biscoito utilizando um cortador redondo de 5 centímetros.
4. Preaqueça o forno a 180° C e coloque o biscoito em uma assadeira forrada com papel manteiga e asse por 10 minutos.
5. Retire a assadeira do forno e coloque as balas duras no centro de cada um deles. Asse de 3 a 5 minutos ou até que as balas estejam derretidas e espalhadas. Deixe os biscoitos resfriarem completamente.
6. Derreta o chocolate branco em uma tigela própria para micro-ondas por cerca de 10 a 15 segundos.
7. Adicione em um dos biscoitos seu granulado favorito sobre a bala dura. Pegue outro biscoito e passe o chocolate derretido em volta do aro. Cole um biscoito no outro imediatamente e deixe na geladeira por 15 minutos.
8. Agora é só saborear!
Porções: entre 8 e 10 biscoitos.
Fofinhos e divertidos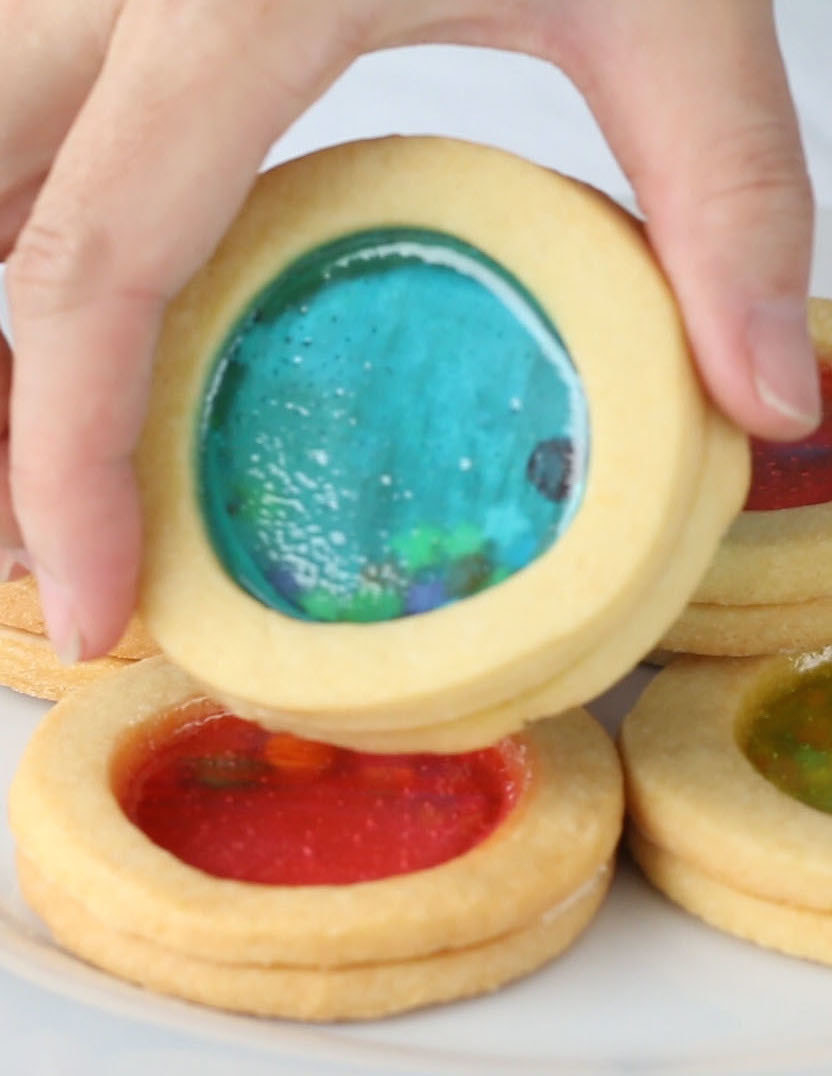 Looks like there are no comments yet.
Be the first to comment!