Você vai precisar de:
8 asinhas de frango
Sal a gosto
Pimenta a gosto
Fécula de batata, para empanar
Óleo de cozinha, conforme necessário
Molho agridoce :
½ xícara de molho shoyu
¼ xícara de mirin
¼ xícara de açúcar
¼ xícara saquê
1 dente de alho ralado
Cobertura:
Gergelim torrado
Modo de preparo:
1. Preaqueça o óleo até 160 °C.
2. Tempere os dois lados das asinhas de frango com sal e pimenta. Passe na fécula de batata.
3. Frite as asinhas a 160 °C por aproximadamente 7 minutos.
4. Aqueça o óleo até 180 °C. Frite as asinhas até ficarem douradas, cerca de 3 minutos. Seque no papel toalha. Deixe separado.
5. Faça o molho agridoce. Junte todos os ingredientes do molho em uma panela rasa e leve ao fogo baixo. Reduza até encorpar. Jogue as asinhas no molho.
6. Salpique o gergelim torrado.
7. Bom apetite!
É de dar água na boca!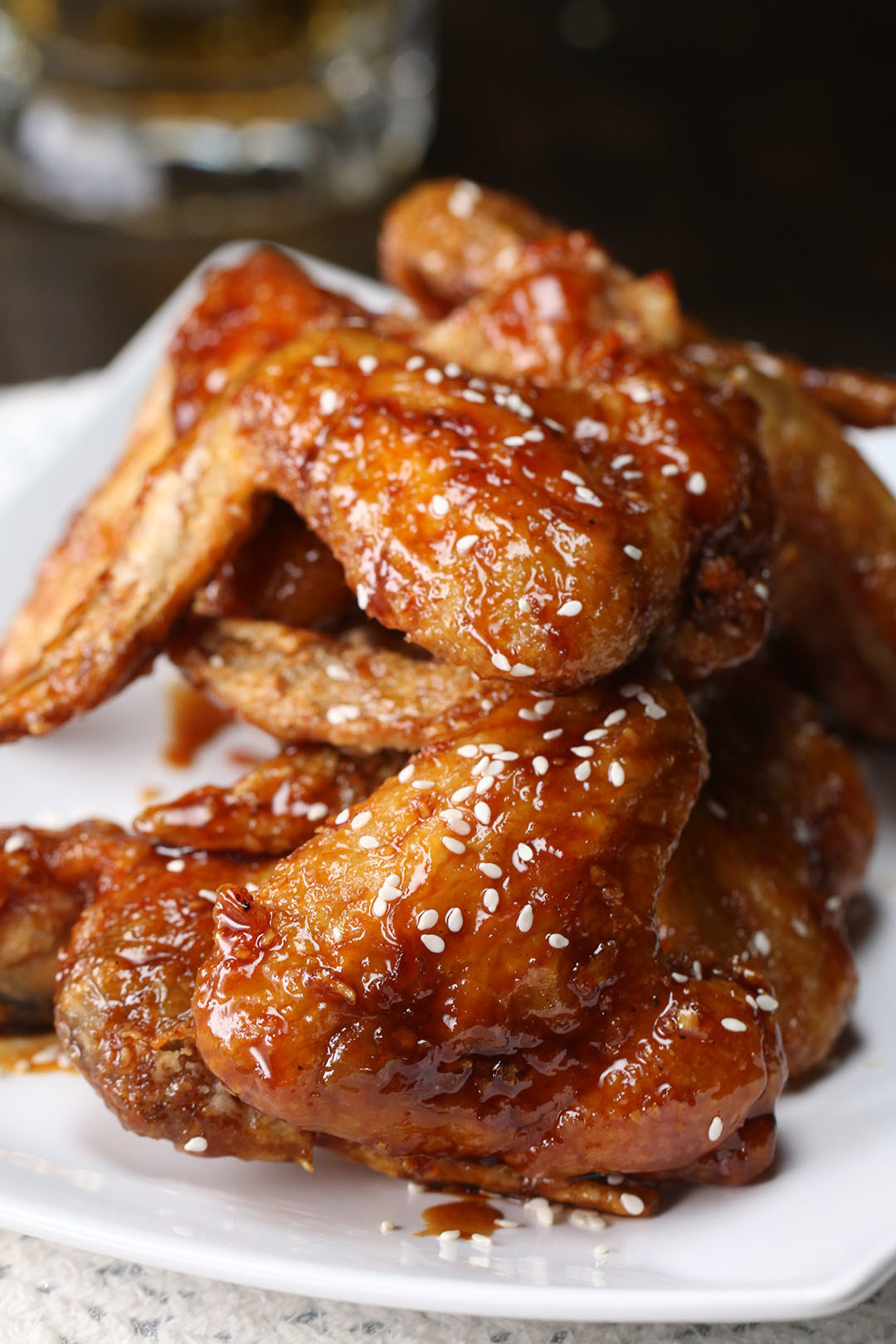 Looks like there are no comments yet.
Be the first to comment!