Esse vídeo, que mostra uma menina penteando e conversando com uma galinha, tem conquistado muitos fãs em páginas e grupos na internet.
Em entrevista ao BuzzFeed Brasil, Flávia Leão, mãe da menina, contou que fez o vídeo em uma chácara de sua família, no interior de São Paulo. A filha dela, que aparece fazendo uma "tarde de beauté" com a galinha, tem cinco anos.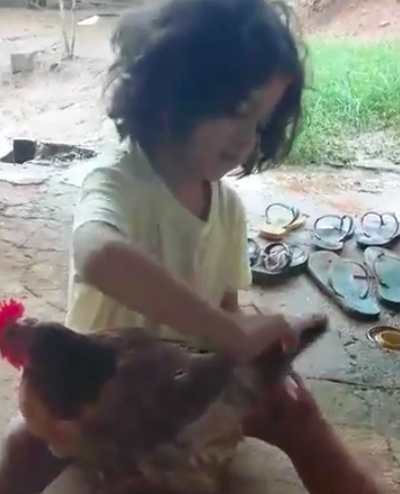 Primeiro, ela penteia cuidadosamente a galinha, enquanto conversa com ela. Depois, finge passar batom na amiga. A galinha, que está solta, não se mexe.
A repercussão foi tanta que até mesmo o baixista dos "Ramones", CJ Ramone, comentou.
"Todos os animais da chácara são tratados como filhos", disse Flávia. "Mesmo antes de a minha filha nascer já era assim e agora vamos lá todos os finais de semana. E todos os animais têm nome", conta.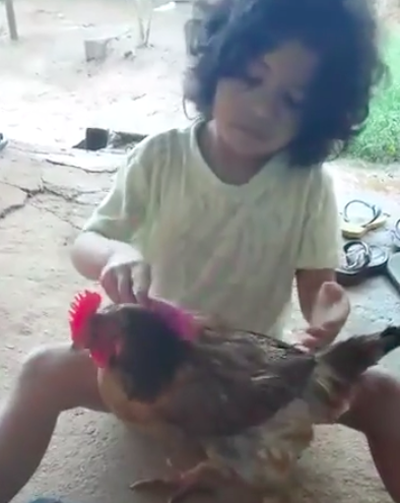 A galinha do vídeo, por exemplo, se chama Manguinha – conforme o comentário do próprio vídeo nos conta.

Looks like there are no comments yet.
Be the first to comment!