Uma postagem da Gatorade no Facebook era para ser apenas mais um vídeo de divulgação do produto, com uma legenda simples: "Você não precisa de segundos para fazer algo fora do comum".
Até que um elogio inesperado para a tampinha da bebida surgiu nos comentários do post.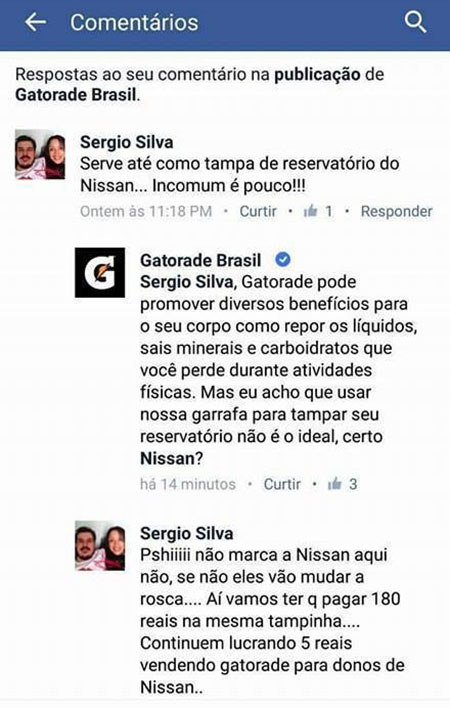 Logo depois de ter sido chamada pela Gatorade, apareceu a Nissan para recomendar o uso de uma tampinha própria. Mas o cliente aproveitou esse contato inesperado para criticar o preço da tampa original: R$ 180.
E através destas duas imagens do reservatório, vemos que o Sergio não estava exagerando. À esquerda está a tampa original do carro, toda estrupiada, e à direita a tampa de Gatorade.
Nem mesmo a Nissan teve uma outra resposta que não fosse esta: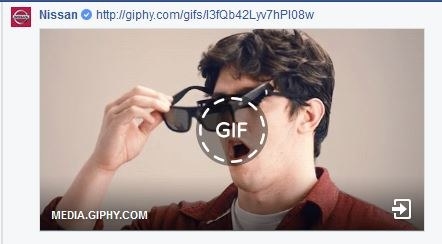 Woooow.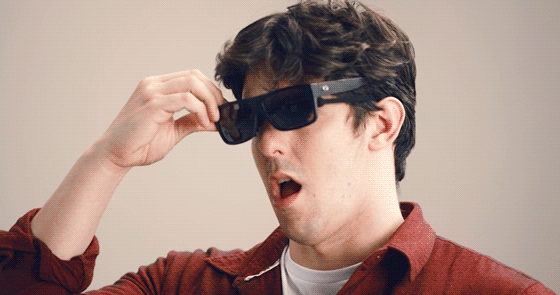 Looks like there are no comments yet.
Be the first to comment!