A @iwtsadness, que tem 15 anos, contou no Twitter que gritou com o irmão Vitor, 12, "por causa da TPM". Foi então que ela recebeu uma cartinha por baixo da porta.
A carta diz: "desculpa dizer, mas a senhora tem uma doença chamada adolescência, a adolescência é uma fase até os 22 anos de idade, e um dos sintomas é a TPM!! E a menstruation!! NÃO TEM CURA. Me desculpa dizer isso mas acontece".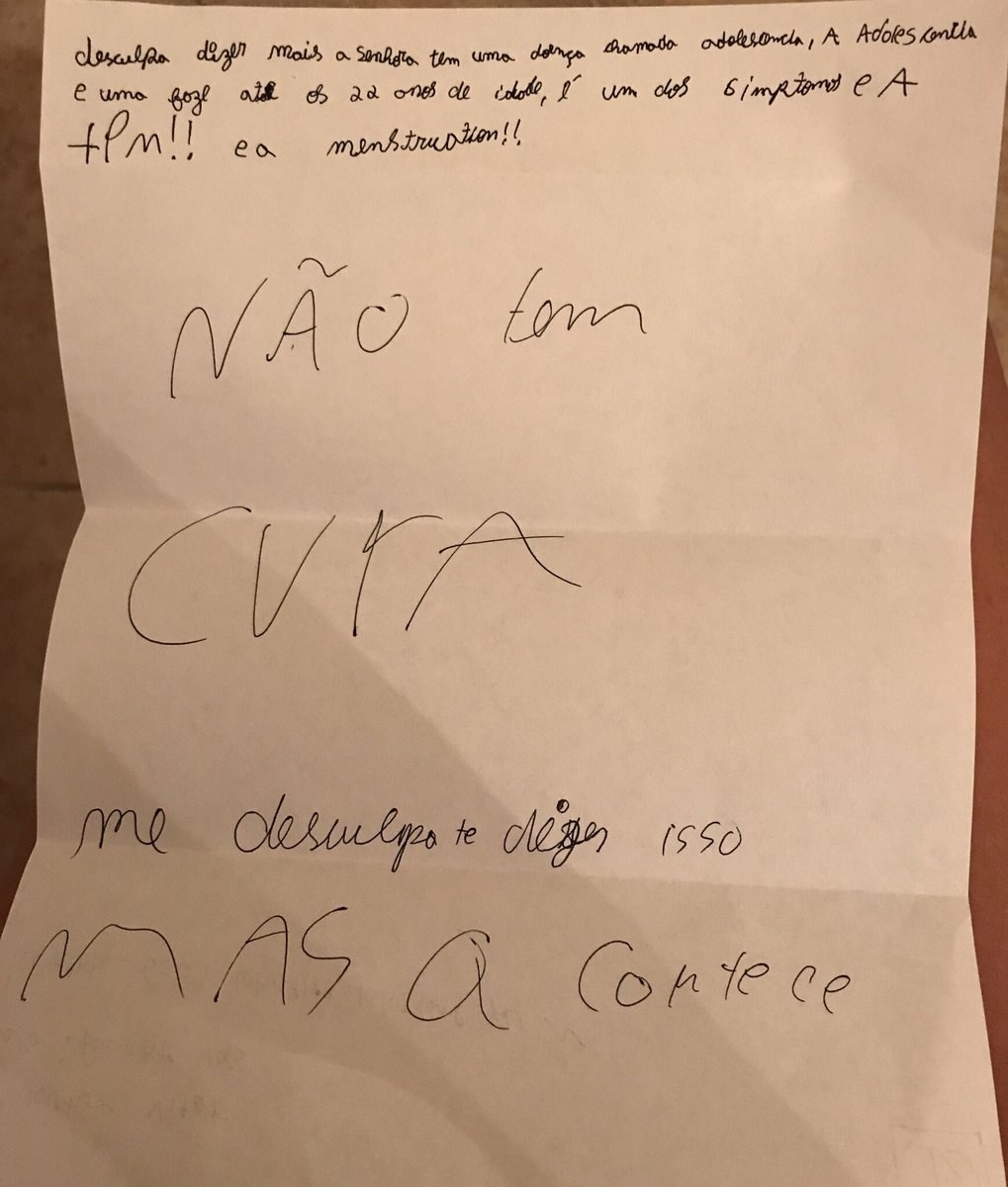 Em entrevista ao BuzzFeed Brasil ela conta que, antes de receber a cartinha, ela se irritou com os abraços do irmão e gritou para ser deixada em paz. "Daí eu me tranquei no banheiro. Ele me ouviu falando de TPM com a minha mãe e ele veio perguntar o que era. Mandei ele procurar no Google."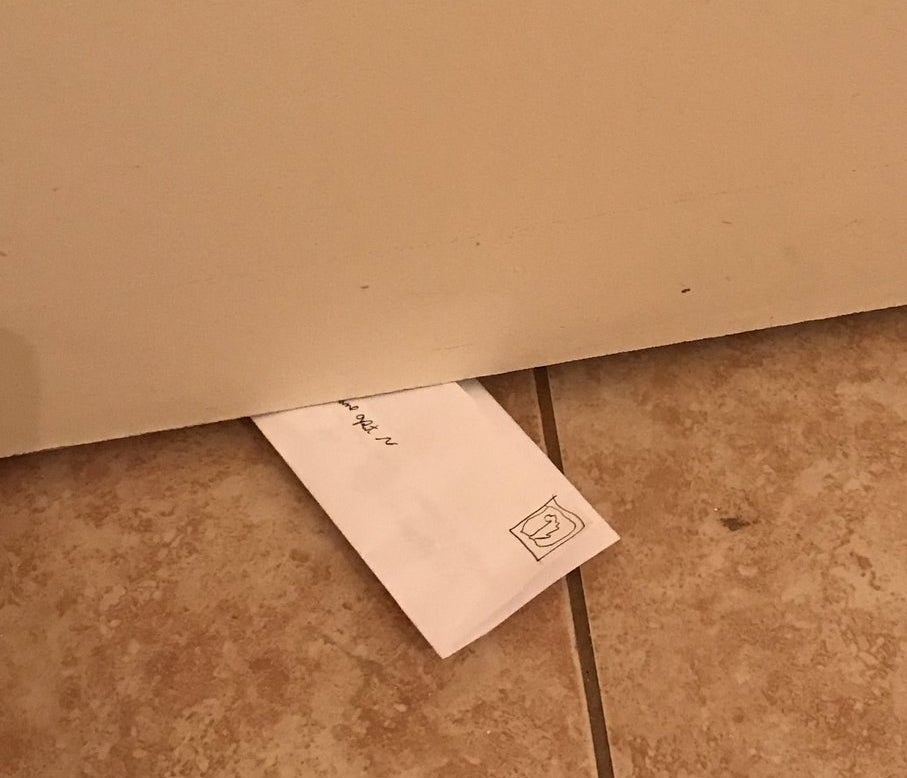 "Não sei se ele pesquisou mesmo, mas pelos conhecimentos dele a adolescência vai ate os 22 anos e eu ri demais", diz. E, vale lembrar, segundo Vitor um dos sintomas da TPM é a menstruation.

Acontece.
Looks like there are no comments yet.
Be the first to comment!