Ninão, um cachorro muito conhecido na internet, morreu nesta terça-feira (13) e deixou muita gente bastante triste em sua página do Facebook.
Nos comentários, as pessoas lamentaram bastante a perda do Ninão.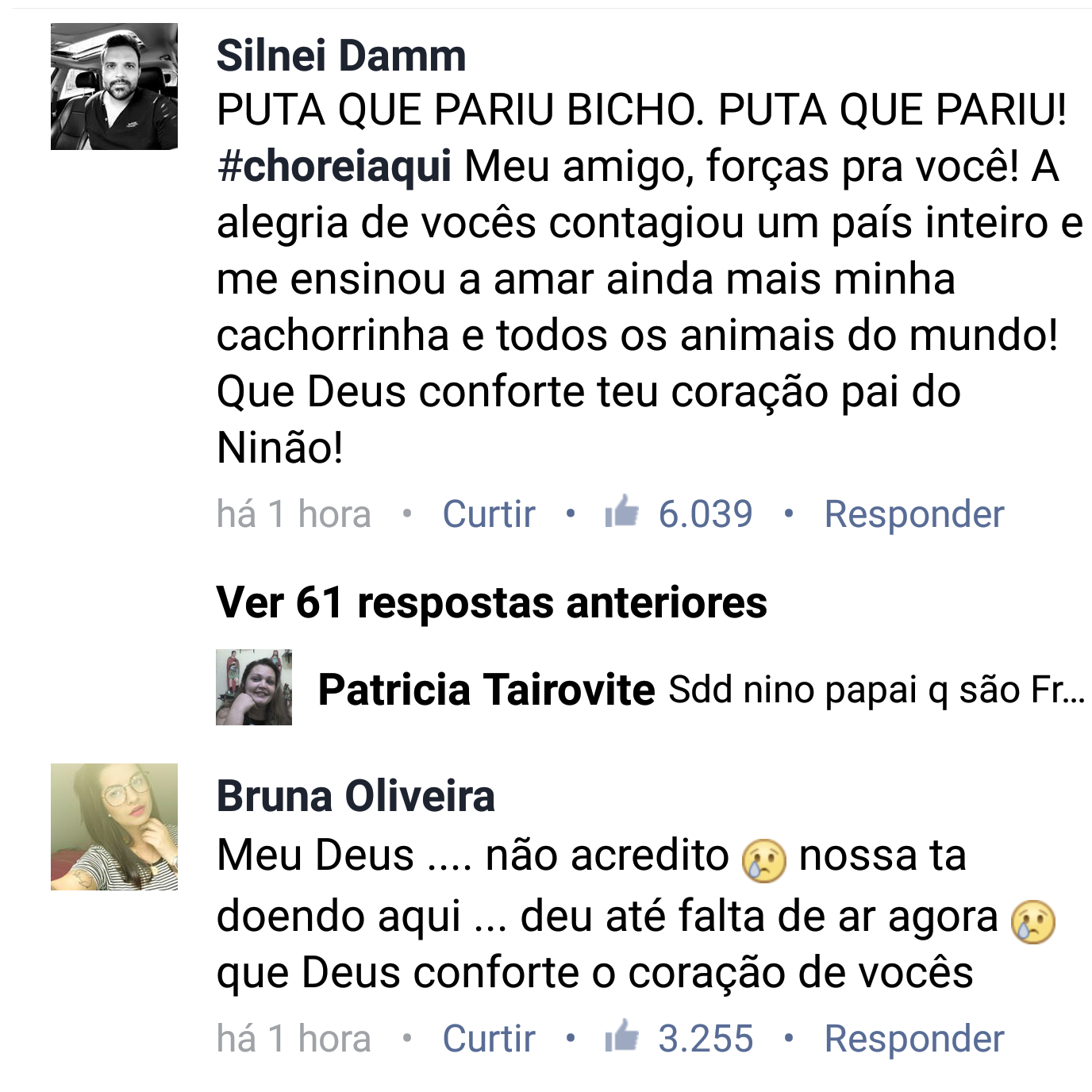 As pessoas ficaram muito tristes com a notícia e mandaram mensagens de apoio e conforto ao humano dele.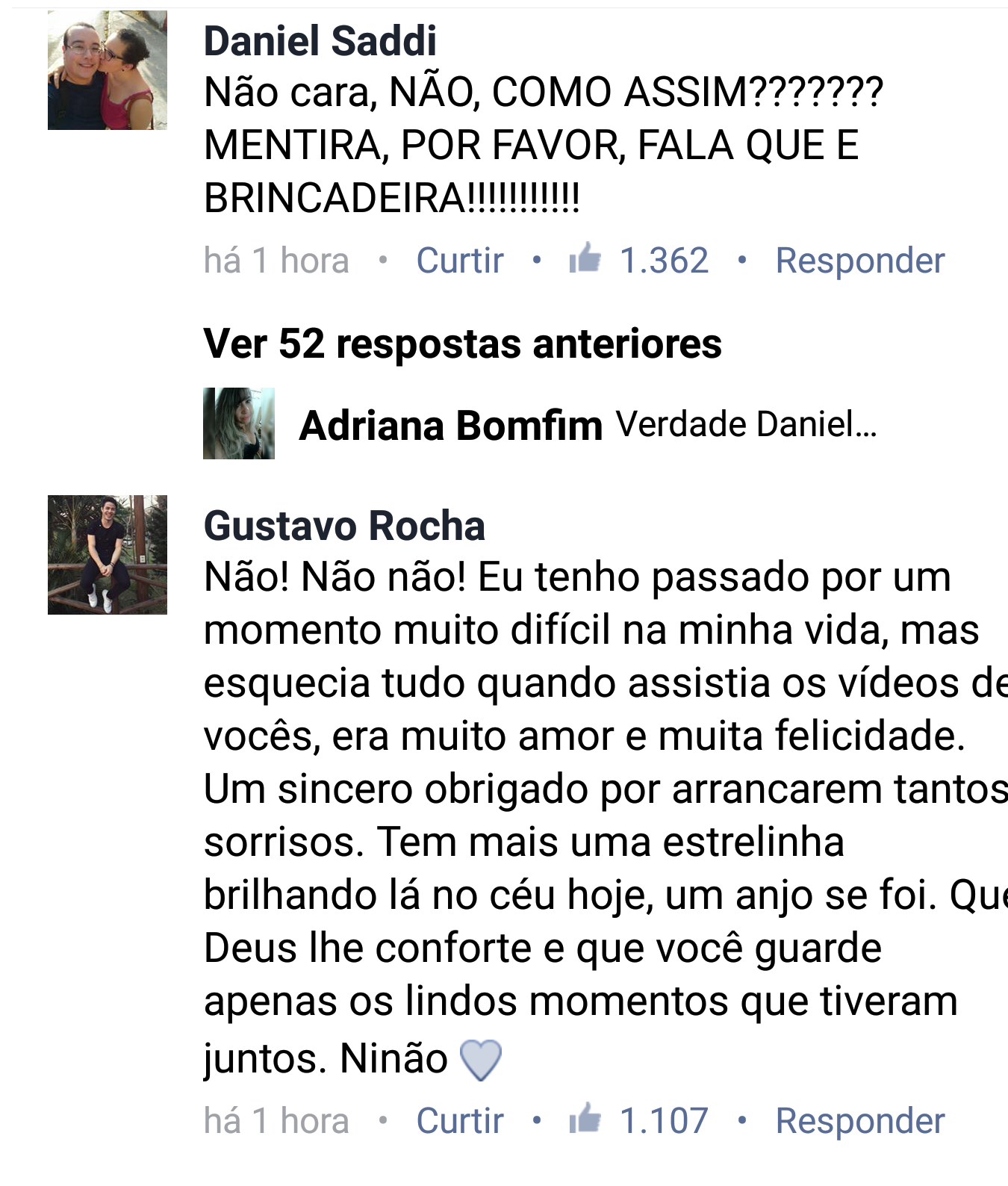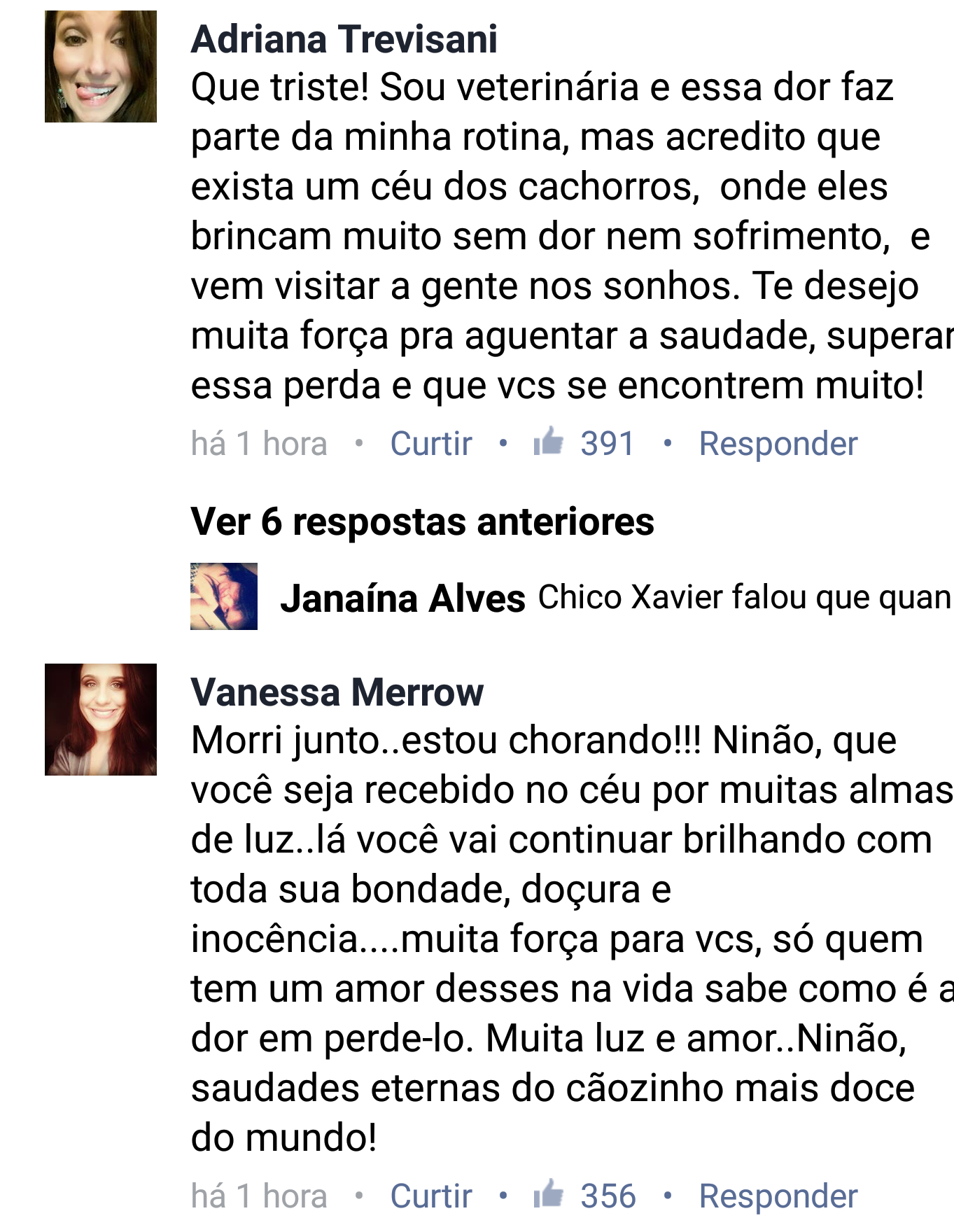 Ninão ficou especialmente famoso após este vídeo a seguir, que teve mais de 8 milhões de visualizações:
Looks like there are no comments yet.
Be the first to comment!