Durante a passagem das delegações na cerimônia de abertura dos jogos olímpicos este homem descamisado e banhado em óleo foi um dos destaques: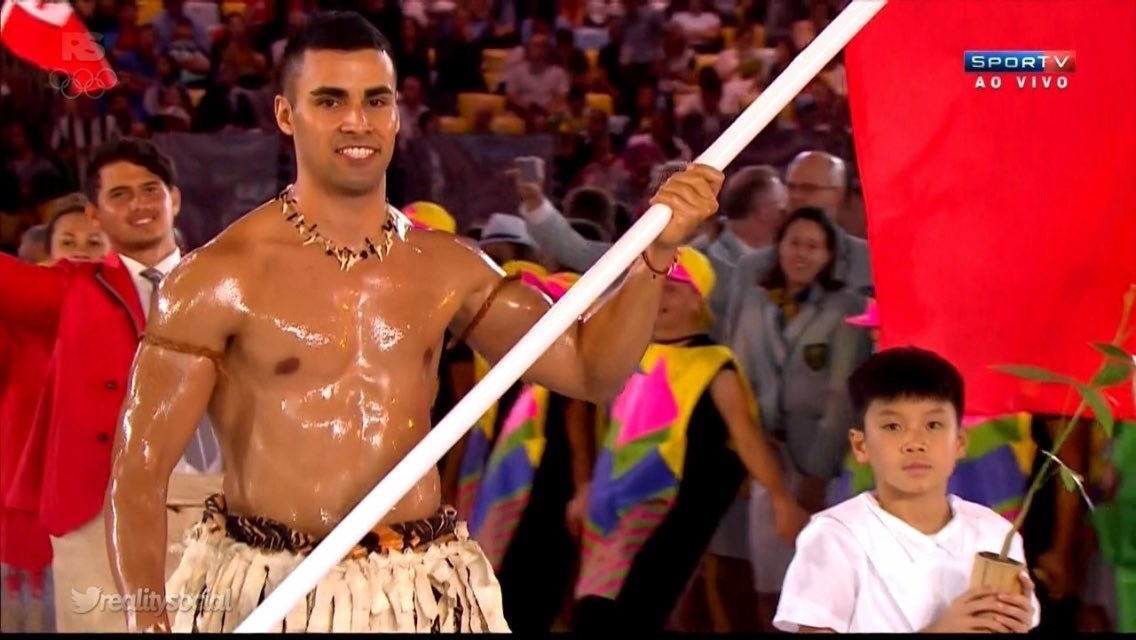 Tratava-se de um atleta de Tonga, uma pequena ilha na Oceania, que faz parte da Polinésia.
Muita gente ficou admirada com o modelito do rapaz:
Antes mesmo de começar as disputas, já ganhou um prêmio:
E as comparações com nomes clássicos da cultura brasileira foram inevitáveis, como o Oil Man de Curitiba:
Até mesmo um personagem da saudosa banheira do Gugu:
Ou Rodrigo Ferraz, o gaúcho que se dizia o maior trapézio de Curitiba:
Mesmo!
E como tudo na internet é muito rápido, a identidade do atleta ficou anônima por pouquissimo tempo. O nome dele é Pita Taufatofua e ele é atleta do Taekwondo.
Looks like there are no comments yet.
Be the first to comment!