Em sua página no Facebook, o Felipe contou que tinha um curioso método de salvar links e coisas para ver depois: mandar para a inbox da página do Neymar.
Foi exatamente aqui o momento em que ele foi visualizado pela página do jogador:

Ao BuzzFeed Brasil, Felipe explicou que fazia isso para salvar conteúdo de um grupo "de qualidade duvidosa" do qual começou a participar e o Neymar foi a primeira pessoa que veio à cabeça dele.
Pedimos a ele alguns outros exemplos de outros links que ele mandava para Neymar e Felipe conta que "digamos que se eu mandar não seria muito legal para a tradicional família brasileira".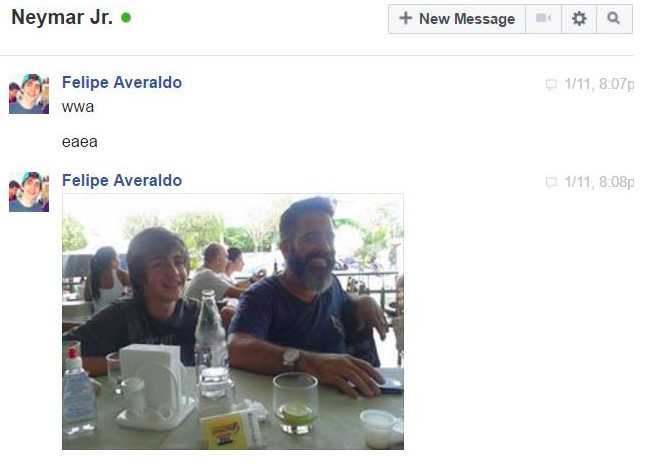 Só podemos imaginar que a reação de Neymar tenha sido essa:
Looks like there are no comments yet.
Be the first to comment!