Essa mulher sorridente da foto é a Vana, mãe do Diogo e casada há 25 anos com o pai dele, o José Airton.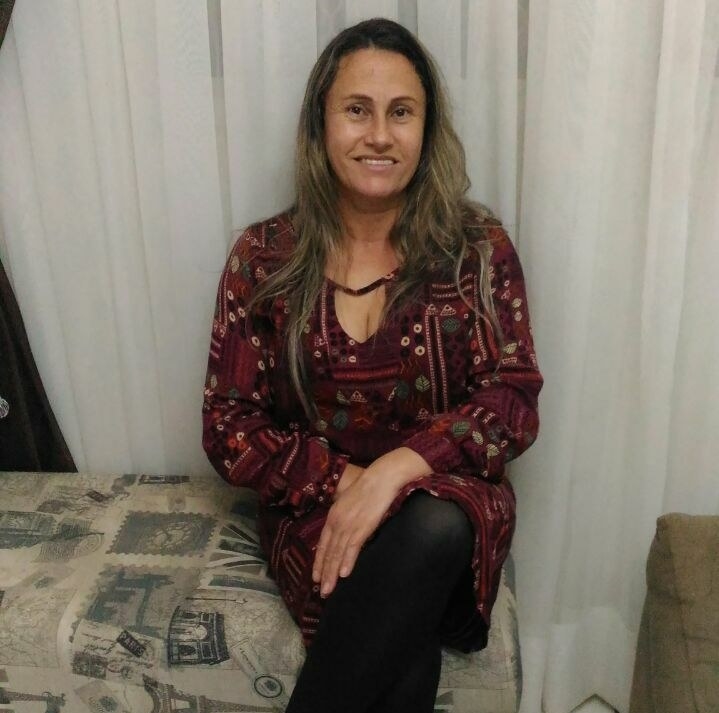 Quando se casaram, a Vana e José estavam sem grana para fazer uma festa de casamento. E a Vana sempre relembrava essa vontade que nunca se realizou.
Ou melhor: que nunca tinha se realizado. Porque o Diogo resolveu fazer uma festa de casamento surpresa para a mãe.
Não foi simples: a festa precisava ser na cidadezinha onde sua vó vive, a 170 km de onde a família mora atualmente, em Ponta Grossa (PR).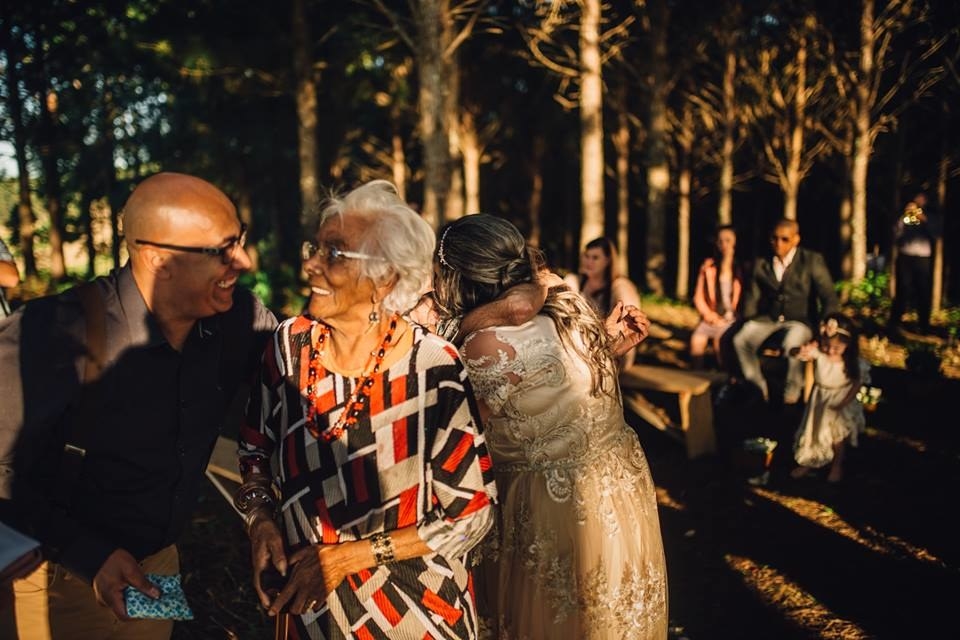 Para fazer a surpresa, Diogo contou com a ajuda de muita gente, especialmente dos amigos.
No dia, ele, que é fotógrafo, convenceu a mãe a usar um belo vestido com a desculpa de que iriam fazer um ensaio em comemoração aos 25 anos de casamento.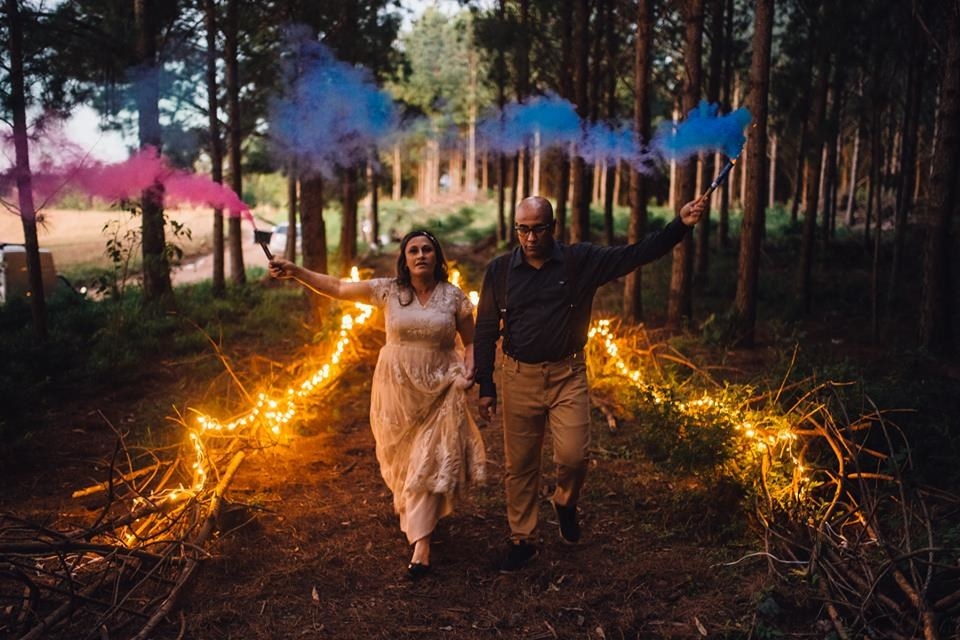 "Quando minha mãe chegou, fomos a levando até onde todos estavam em silêncio. Quando tirei a venda dos olhos dela, dona Vana titubeou com as pernas, amoleceu... Chorou, riu e agradeceu" conta Diogo.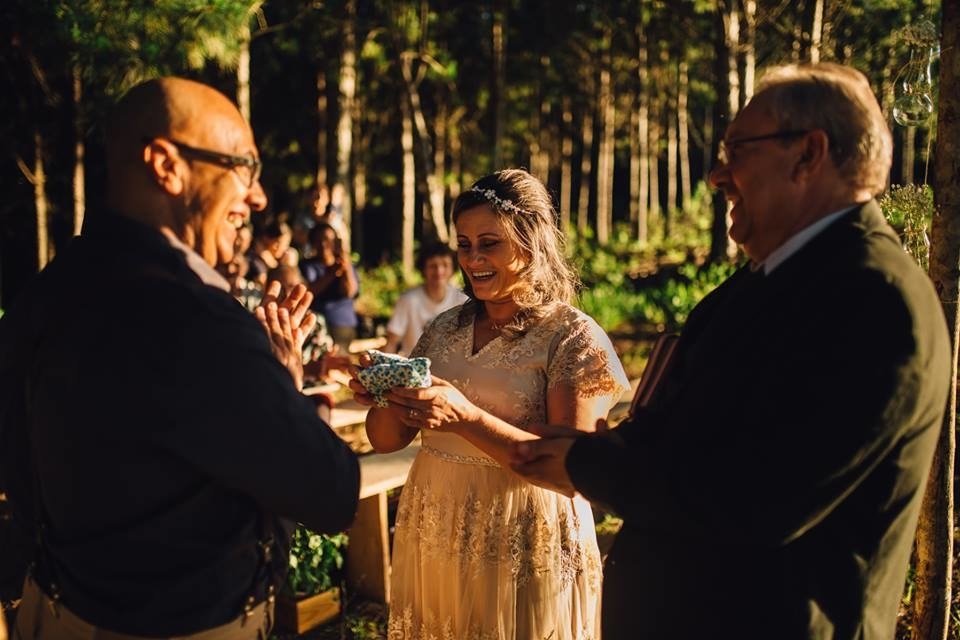 No fim das contas a festa foi um sucesso, para alegria da família toda, em especial da noiva, que realizou o tão sonhado casamento com a família e amigos por perto.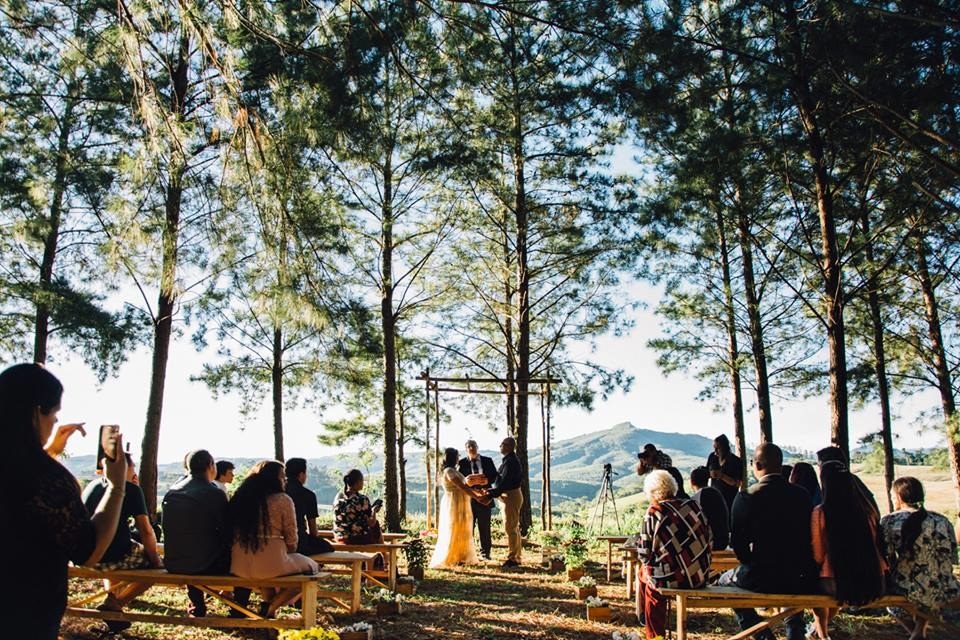 ❤️ ❤️ ❤️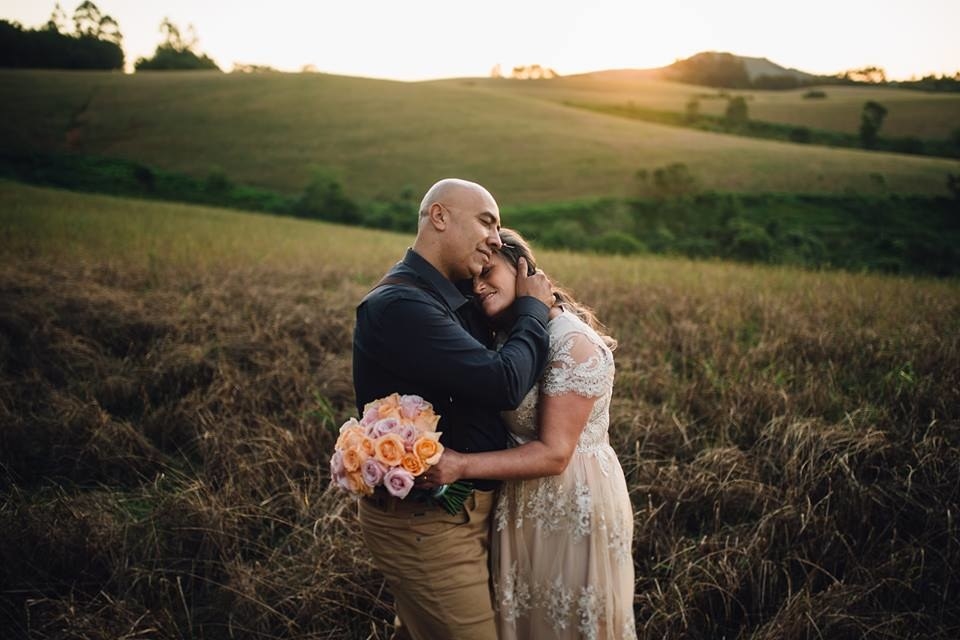 Looks like there are no comments yet.
Be the first to comment!