Neste domingo (27), o casal Duda e Conrado aproveitou o feriado de Páscoa para levar a relação para outro nível: eles fizeram fotos do casal para ilustrar tuítes famosos do Neymar.
Duda conta que teve a ideia inspirada no post 11 tuítes do Neymar ilustrados por fotos de políticos. "Depois, fui procurando os que tinha mais chance de interpretar."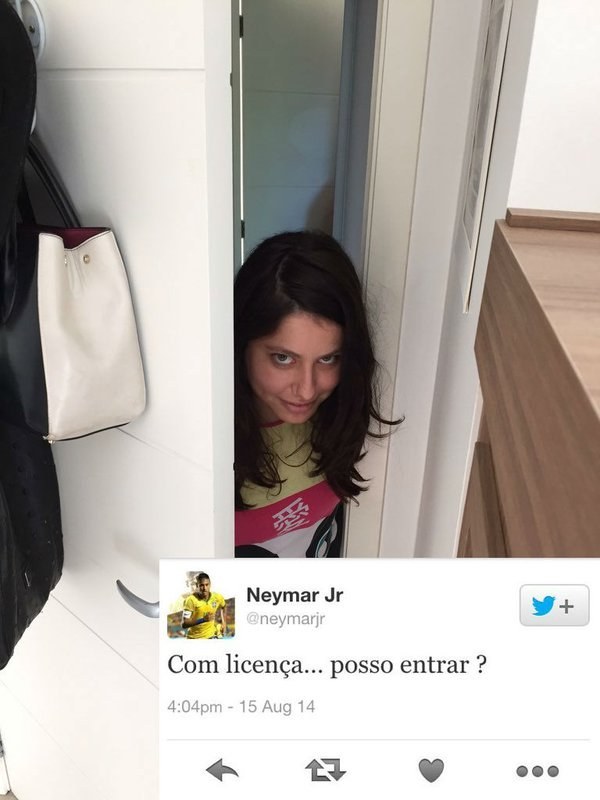 Segundo ela, as fotos foram tiradas em cinco minutos, depois de convencer Conrado a participar da brincadeira.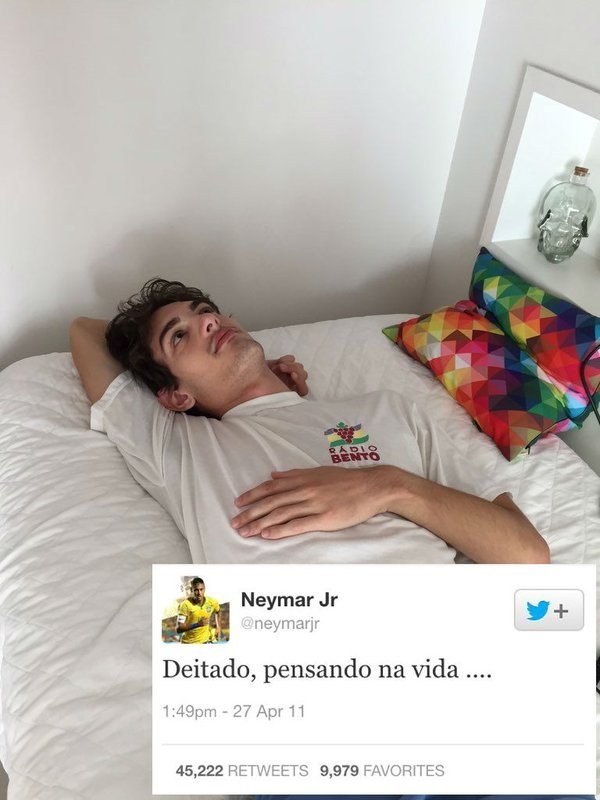 O tuíte com as fotos do ensaio tinha mais de 3 mil RTs até a publicação deste post. Duda achava que a ideia "ia dar certo, mas não esperava que fosse tanto assim".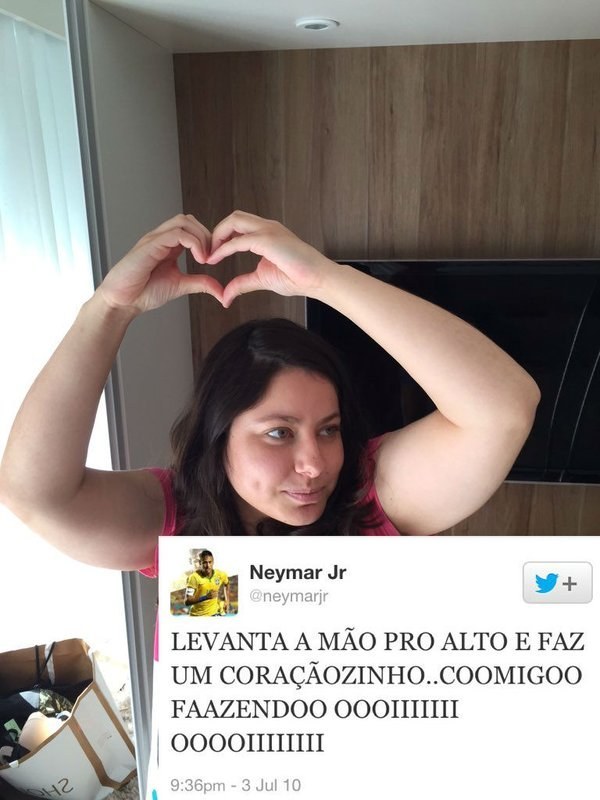 Segundo Duda, o ensaio faz parte das comemorações do aniversário de namoro do casal.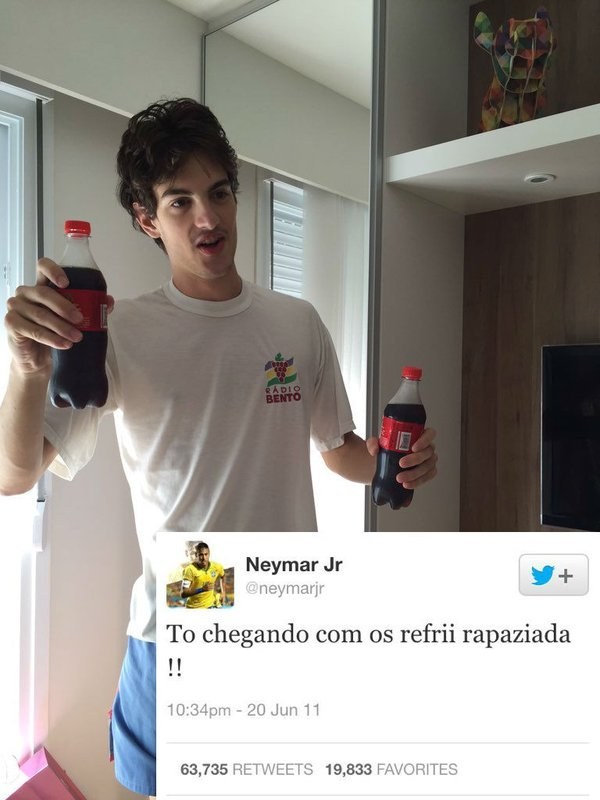 Looks like there are no comments yet.
Be the first to comment!