A Ana Maria Braga não cansa de nos surpreender com peripécias ao vivo. A última aconteceu nesta quinta-feira (11).
O "Mais Você" fazia uma matéria com o atleta Diego Magno, que tinha acabado de fazer acrobacias com uma bicicleta dentro do estúdio...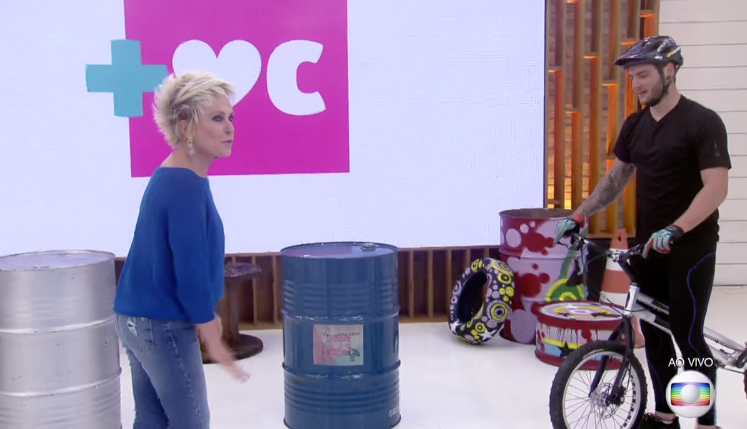 Daí surgiu a ideia de o rapaz fazer acrobacias em cima da Ana Maria. O Louro José ficou desconfiado.
Mas mesmo assim lá foi ela.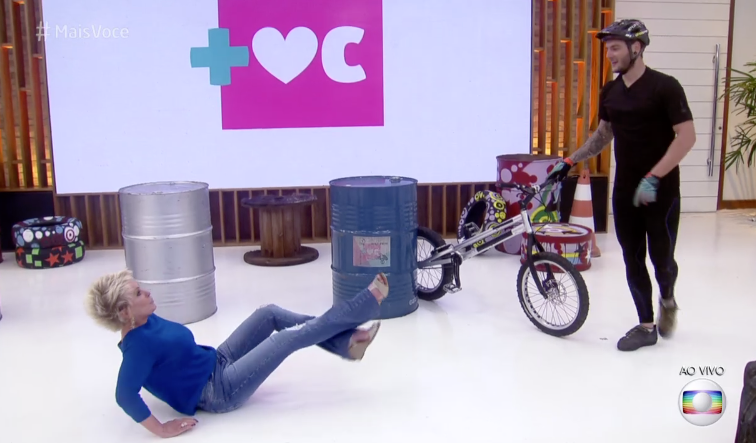 Dá pra sentir o clima de "vai dar merda isso aí..."
Pra aliviar o medo, ela resolve que não ia nem olhar.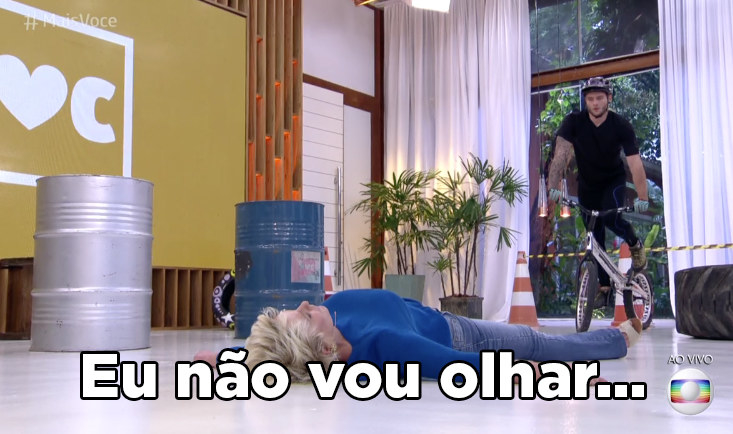 E lá foi ele.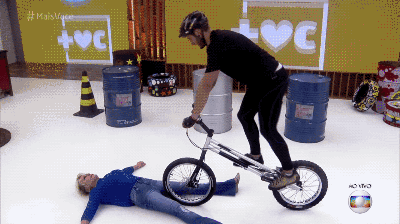 Para alegria da Ana, deu tudo certo.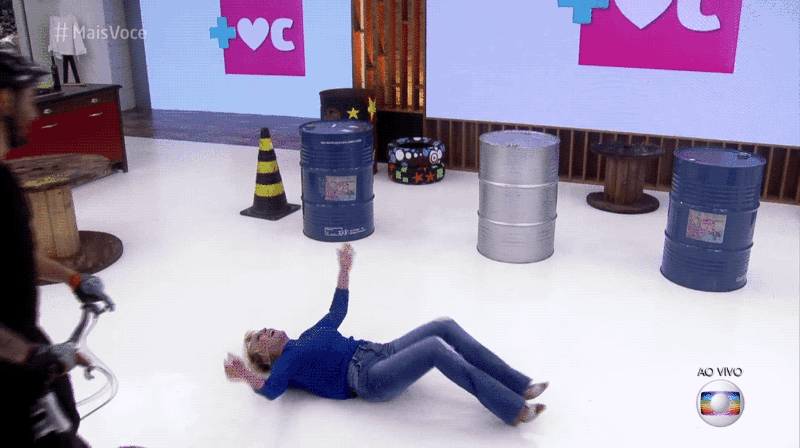 Looks like there are no comments yet.
Be the first to comment!