Muita gente está chocada com este post e a denúncia "seríssima" que ele faz: um novo tipo de golpe tem sido aplicado em vários lares brasileiros, o GOLPE DA PANELA DE MOLHO.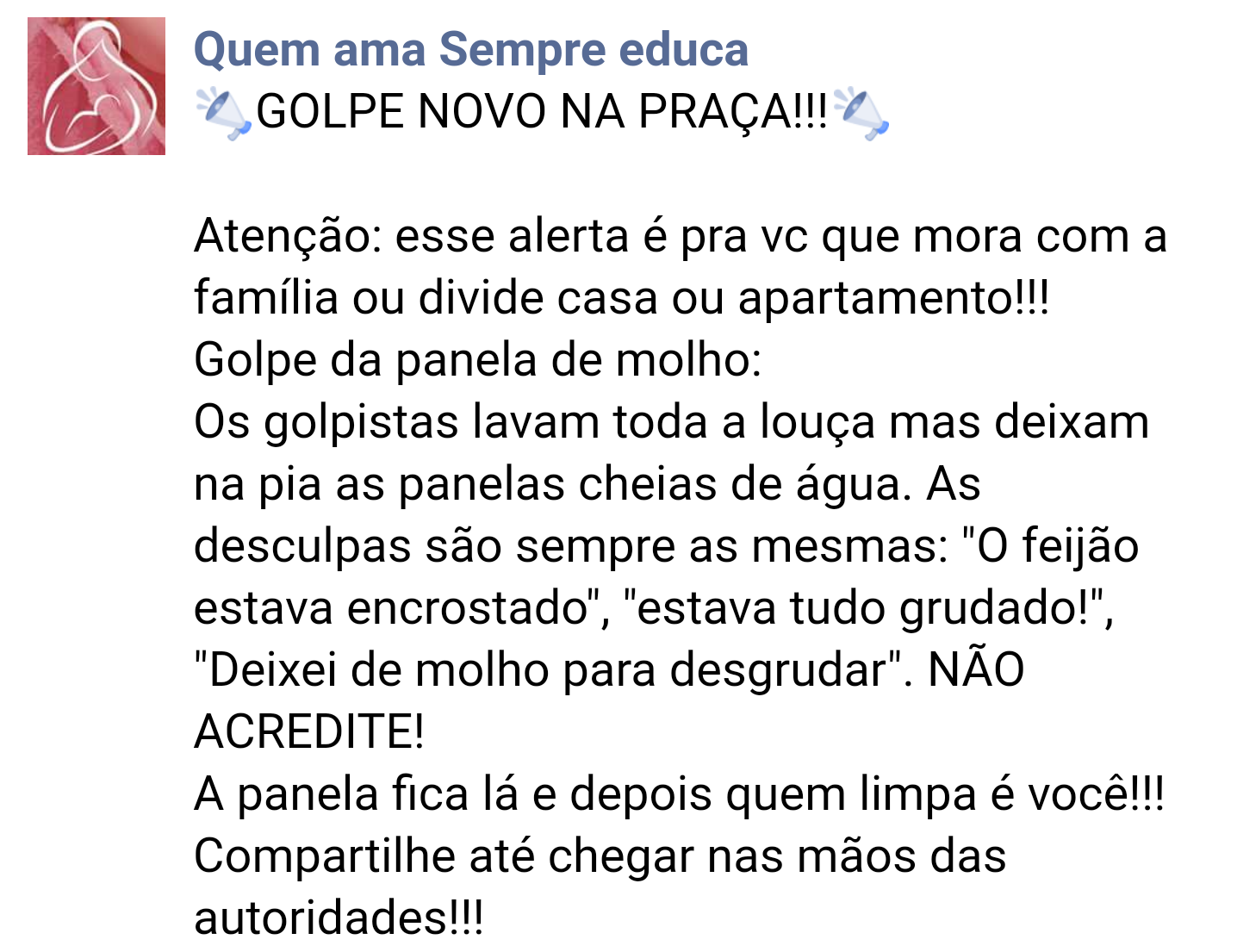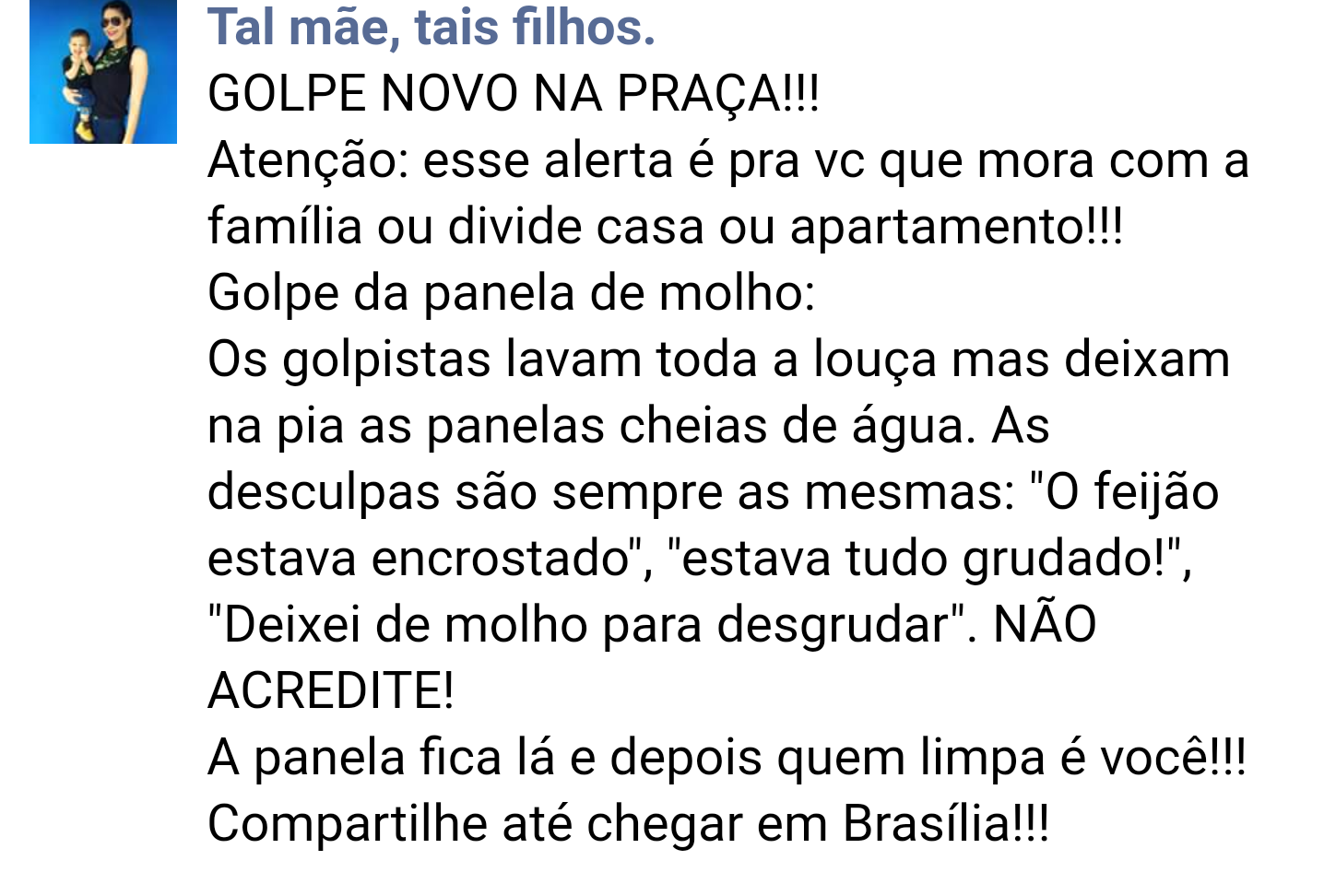 Nos comentários dos dois posts vemos pessoas que foram passadas para trás pelos vigaristas.

Houve quem aproveitasse para fazer outras denuncias similares.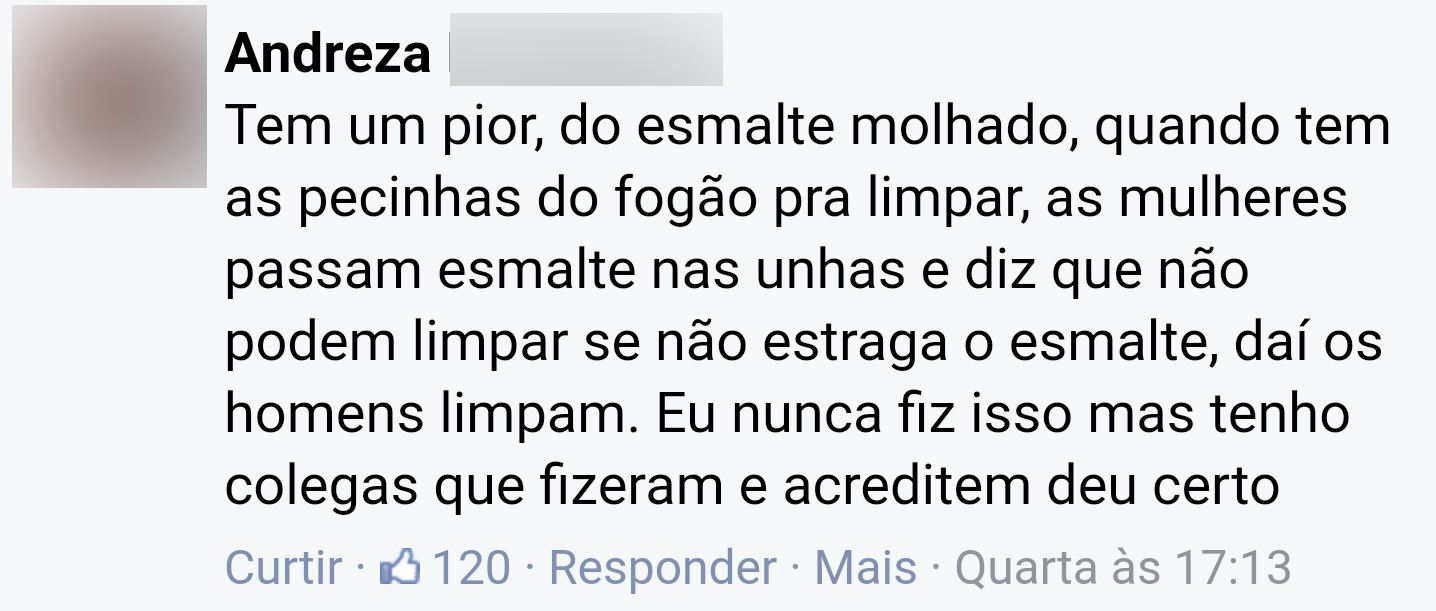 E, claro, também vimos casos de pessoas que foram pegas no flagra.

Os mais caras de pau contam que tentaram aplicar o golpe e não conseguiram.

É bom ficar de olho, pois variações desta mazela podem acontecer quando você menos esperar.

Os golpistas estão cada vez mais ardilosos e sem escrúpulos.

As primeiras medidas para evitar este golpe já foram tomadas e os mais corajosos estão alertando a população.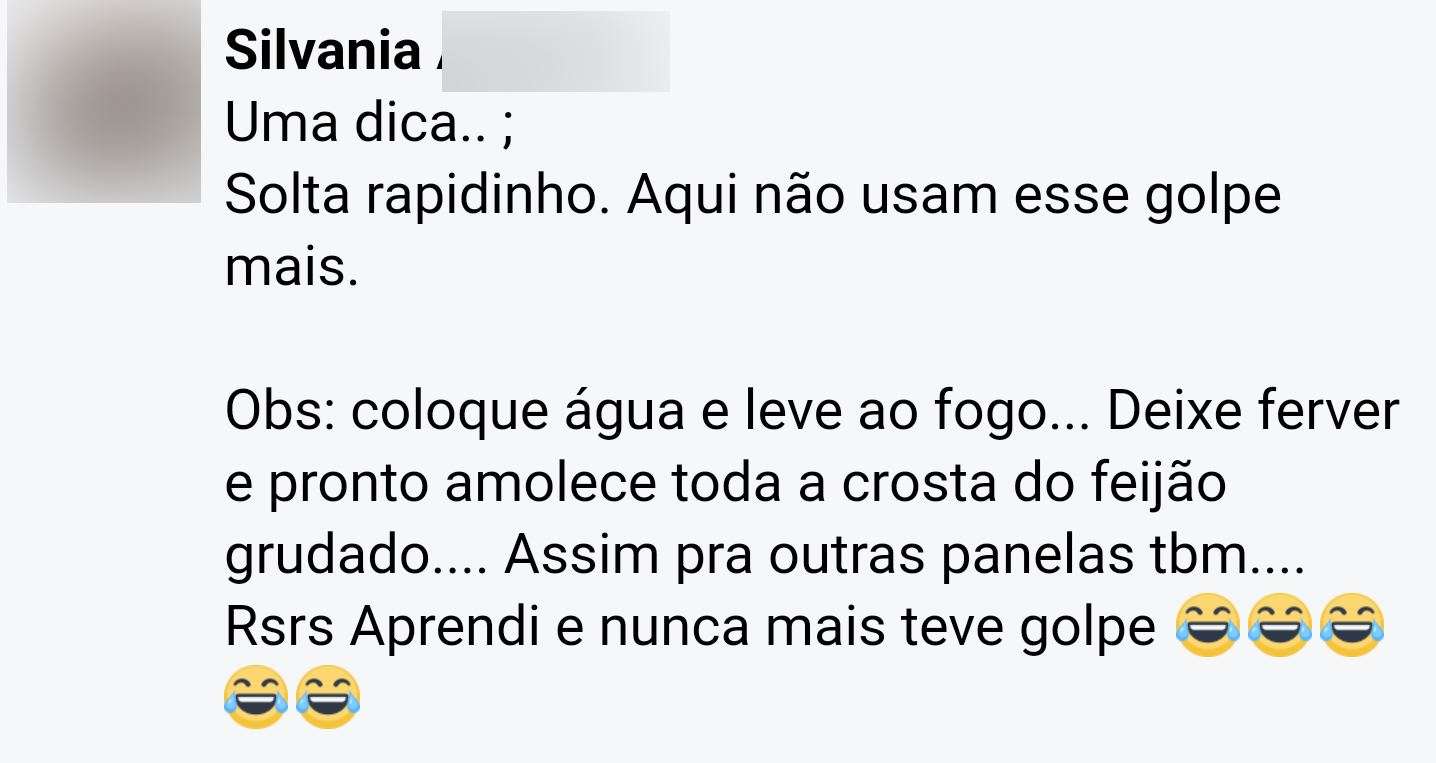 Looks like there are no comments yet.
Be the first to comment!