A internet às vezes nos brinda com coisas bastante inesperadas. A última delas: alguém subiu um vídeo do Temer no Xvideos.
Obviamente o vídeo não tem nada de putaria: é apenas o discurso de defesa do Temer quando divulgaram os áudios do Joesley Batista.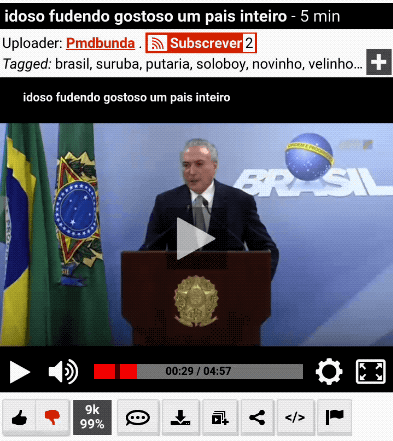 Já o título é sugestivo: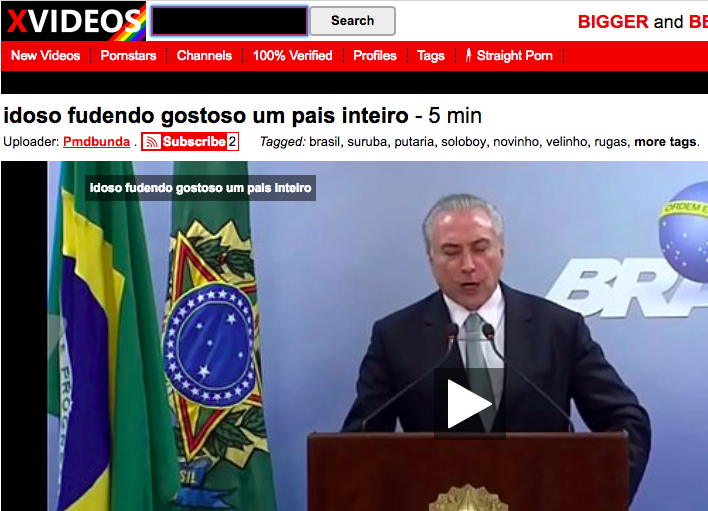 Teve quem ficasse curioso não com o vídeo em si, mas como o rapaz teria chegado nele.
Então tá.
Essa não é a primeira vez que Temer é personagem de um vídeo no Xvídeos, há essa versão aqui um pouco mais pesada.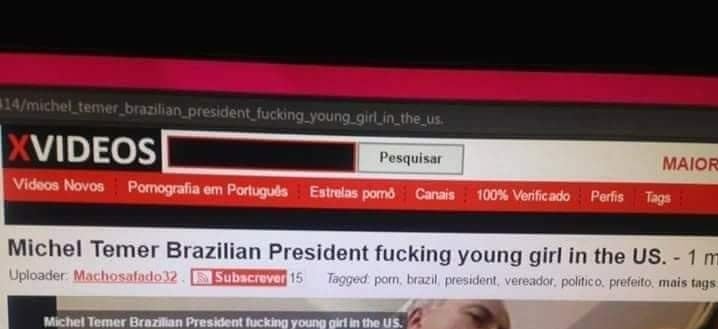 Looks like there are no comments yet.
Be the first to comment!