O assassinato da vereadora Marielle Franco gerou diversas homenagens nas redes sociais. Além disso estão sendo marcadas para esta quinta-feira (15) diversos atos pelo Brasil.
16h em Recife (PE).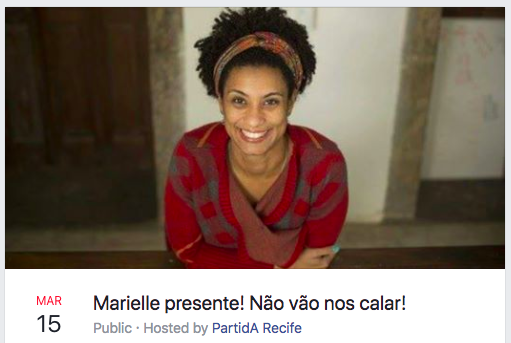 17h em Belém (PA).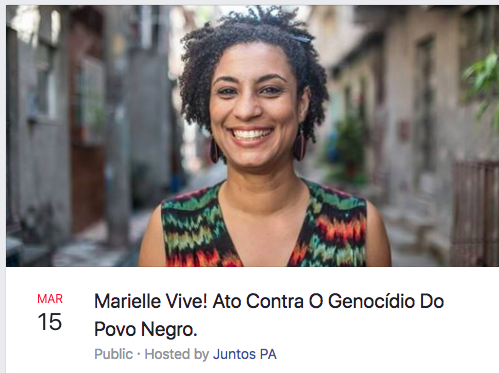 17h na Avenida Paulista, em São Paulo (SP).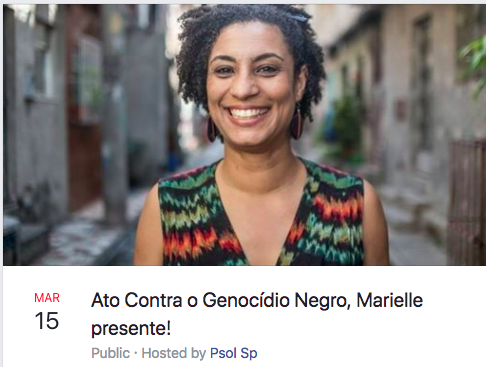 17h30 em Belo Horizonte (MG).
18h em Santos (SP).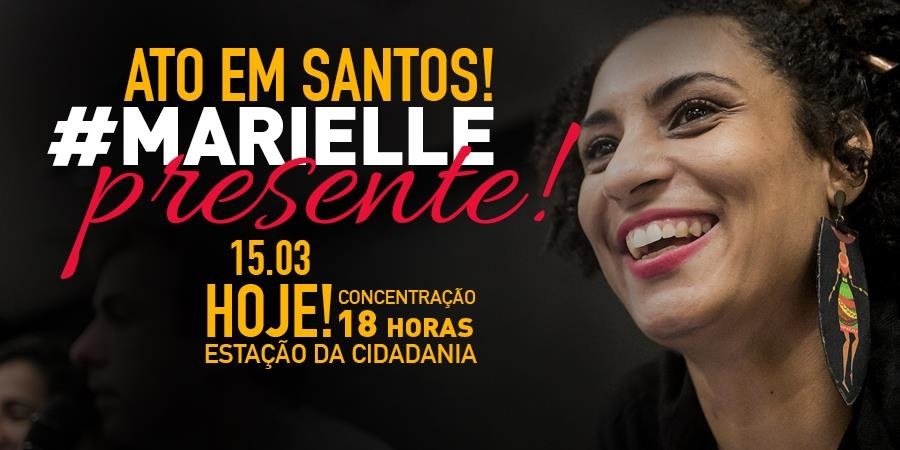 18h em Campinas (SP).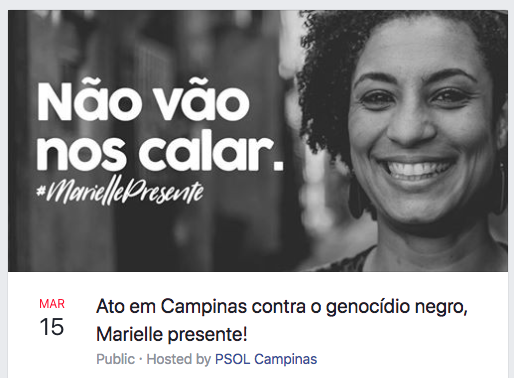 17h30 em Porto Alegre (RS).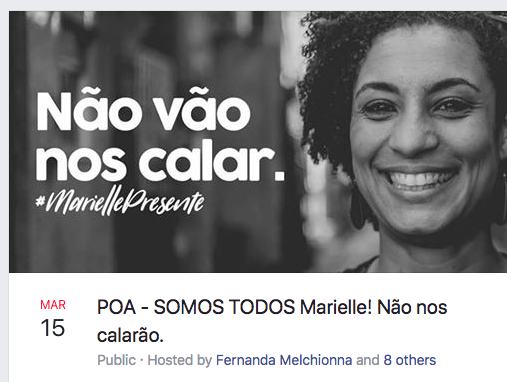 17h em frente a Alerj, no Rio de Janeiro (RJ).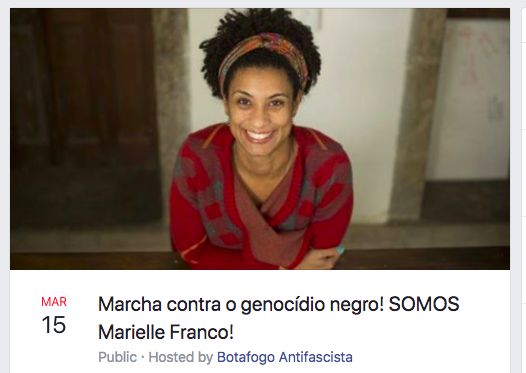 17h em Vitória (ES).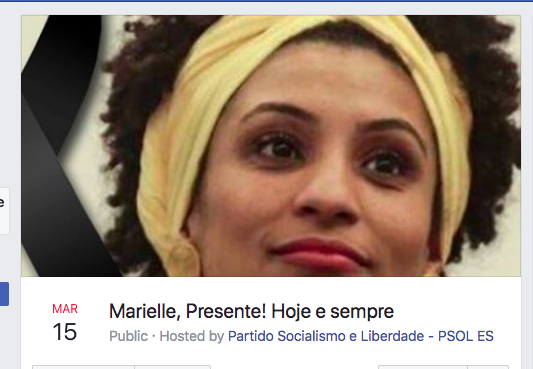 Durante o dia todo, no IFCS - Instituto de Filosofia e Ciências Sociais (RJ).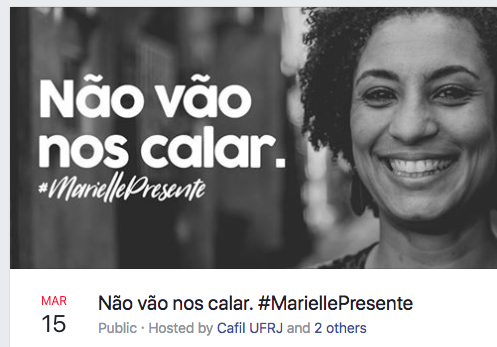 Looks like there are no comments yet.
Be the first to comment!