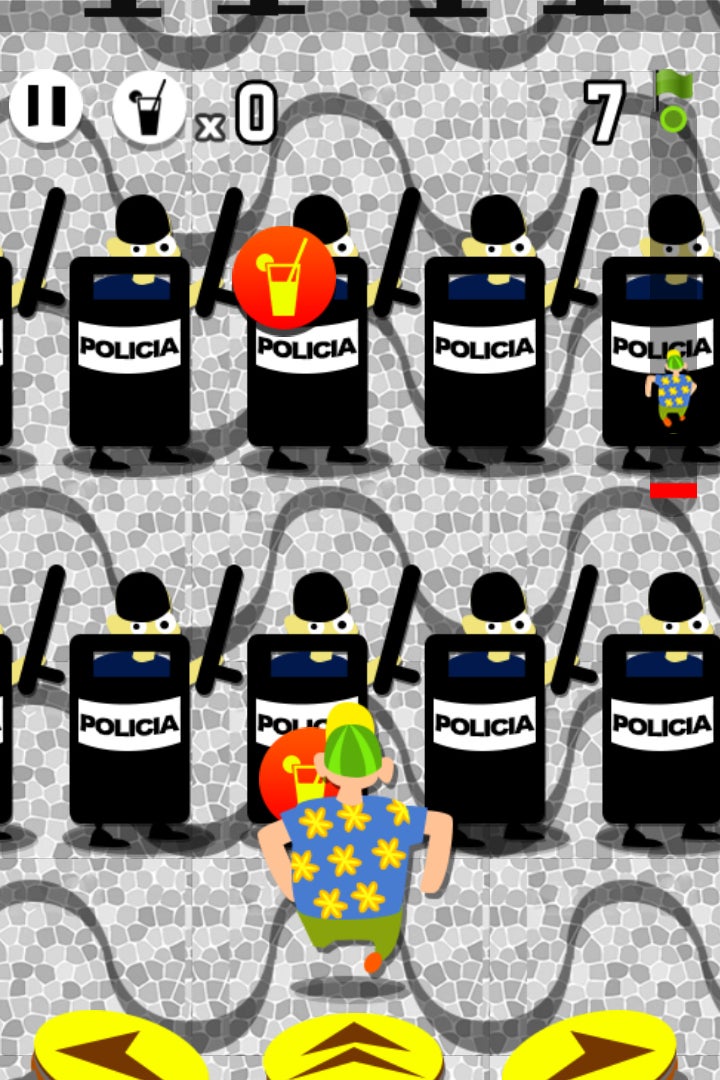 Em Hue Hue Brazil Soccer (gratuito, Android), um turista estrangeiro que vem assistir à Copa do Mundo no Brasil precisa desviar de obstáculos como policiais da tropa de choque, manifestantes mascarados e assaltantes, além de ameaças menos evidentes, como mulheres de biquíni e maconheiros (ou seriam traficantes?).
Há algo de Flappy Bird no game: os controles são simples (desviar para os lados e pular), mas dominá-lo é difícil. O turista morre facilmente e renasce num instante para tentar de novo.
Andando sobre a calçada de Copacabana, o bonequinho é lento, mas suas habilidades evoluem à medida que ele coleta drinks (caipirinhas, suponho).
O nome do jogo é uma referência à risada típica de alguns brasileiros que ganharam fama ruim praticando assaltos e arrastões em jogos online, como explica esta reportagem da Folha de S.Paulo.
Quer experimentar? Clique no link abaixo.
Looks like there are no comments yet.
Be the first to comment!