Você vai precisar de:
2 (450g cada) filés de salmão sem espinha e sem pele
180 gramas de ricota
2 colheres de sopa de molho pesto
1/3 xícara de queijo parmesão
1/3 xícara de farinha de rosca
1/2 colher de sopa de sal
1/2 colher de sopa de pimenta
1 ovo
Modo de preparo:
1. Pré aqueça o forno em 200ºC.
2. Em uma tigela média, misture a ricota, o molho pesto, sal, pimenta, o queijo parmesão, a farinha de rosca e o ovo.
3. Corte os 2 filés de salmão no estilo borboleta.
4. Coloque a mistura no salmão, recheando com o máximo possível.
5. Jogue o spray de cozimento em uma bandeja média de cozinhar e coloque o salmão lá.
6. Cozinhe no forno por 12 a 15 minutos, ou até o recheio começar a corar.
Porções: 4-5
QUE BELEZA.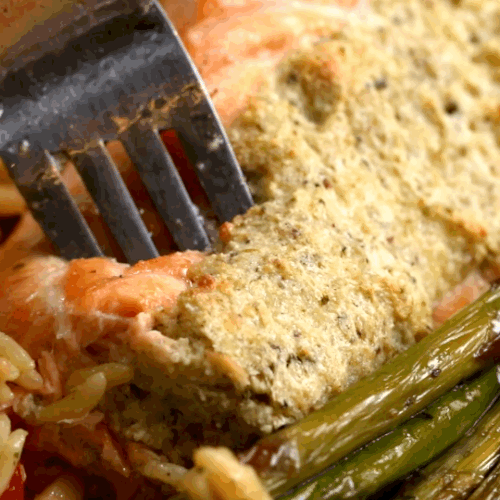 Looks like there are no comments yet.
Be the first to comment!