Você vai precisar de:
Tempero
1 abacate cortado
1 dente de alho
½ colher de chá de sal
½ colher de chá de pimenta
¼ xícara de azeite de oliva
1 colher de sopa de coentro
1 limão espremido
Salada
1 alface fatiada
1 xícara de pimentão fatiado
¼ xícara de coentro
1 lata de feijão preto
½ xícara de cebola vermelha cortada
1 lata de milho
¼ xícara de cebolinha
¾ xícara de tomate picado
Modo de preparo:
1. Coloque todos os ingredientes do tempero em um misturador e misture até homogeneizar.
2. Em um recipiente grande adicione alface, coentro, feijão, cebola, milho e tomate.
3. Cubra com o tempero preparado; misture.
4. É só saborear!
Rende 5-6 porções
Olha só estas cores!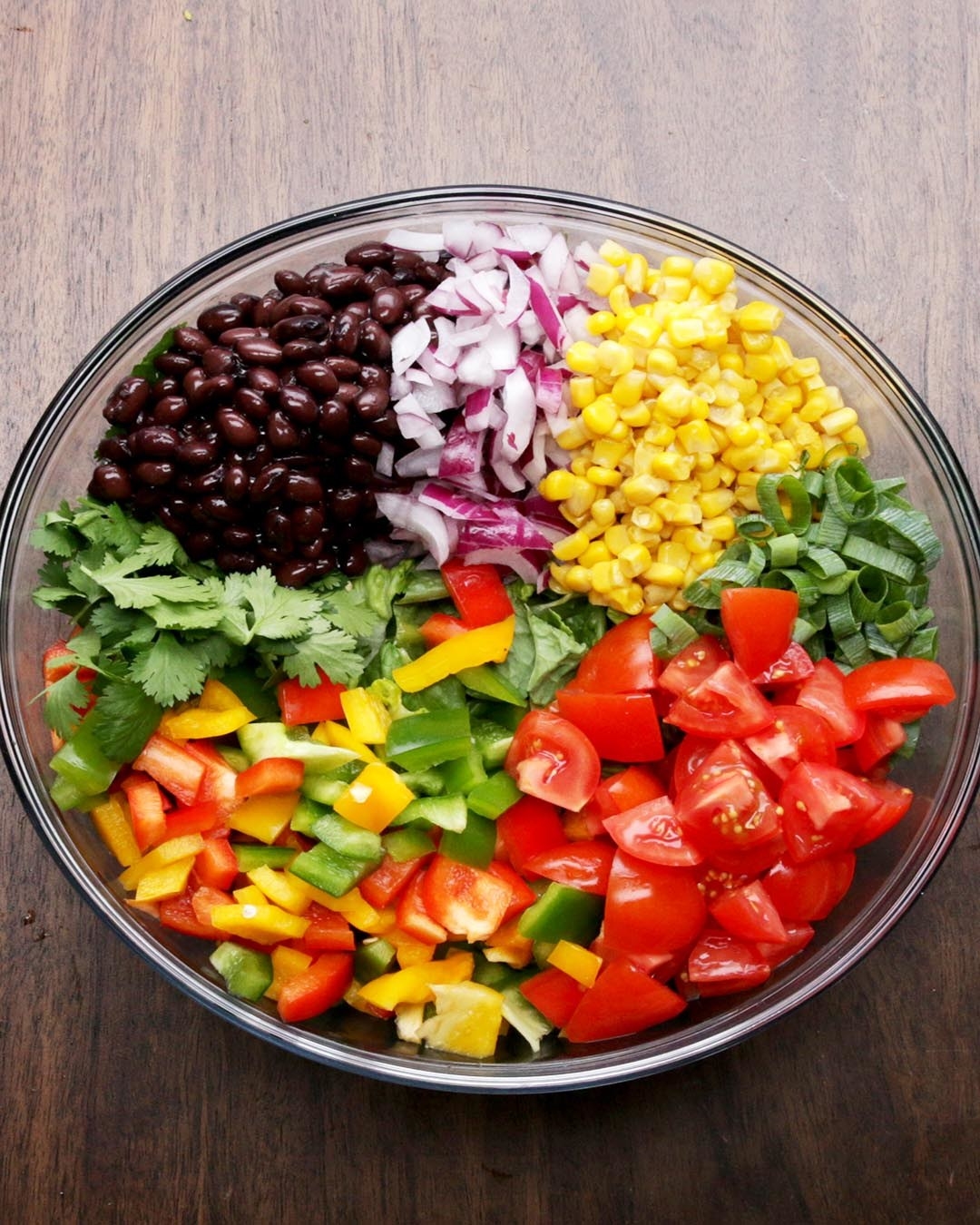 Looks like there are no comments yet.
Be the first to comment!