Você vai precisar de:
2 batatas médias
4 colheres de sopa de manteiga derretida
1 xícara de queijo parmesão ralado
½ colher de chá de pimenta do reino
1 colher de sopa de alho em pó
1 colher de sopa de páprica
1 colher de chá de sal
Salsinha picada (para enfeitar)
Modo de preparo:
1. Preaqueça o forno a 160ºC.
2. Insira o palito na batata e empurre delicadamente até atravessá-la.
3. Com uma faca, corte na direção oposta à qual você estiver virando a batata espetada.
4. Dê espaço entre as fatias da batata no palito até obter espaço suficiente para formar a espiral.
5. Derreta a manteiga e pincele por toda a batata.
6. Em uma bacia média, misture o queijo parmesão, a pimenta do reino, o alho em pó, a páprica e o sal.
7. Coloque a batata no palito em cima da bacia e passe a mistura por toda a batata até ela ficar completamente coberta.
8. Coloque as batatas em uma assadeira.
9. Asse de 25 a 30 minutos ou até que estejam bem douradas.
10. Enfeite com mais parmesão e salsinha.
11. Deixe esfriar por 5 minutos.
12. Sirva!
Porções: 2
Que espetáculo de batata!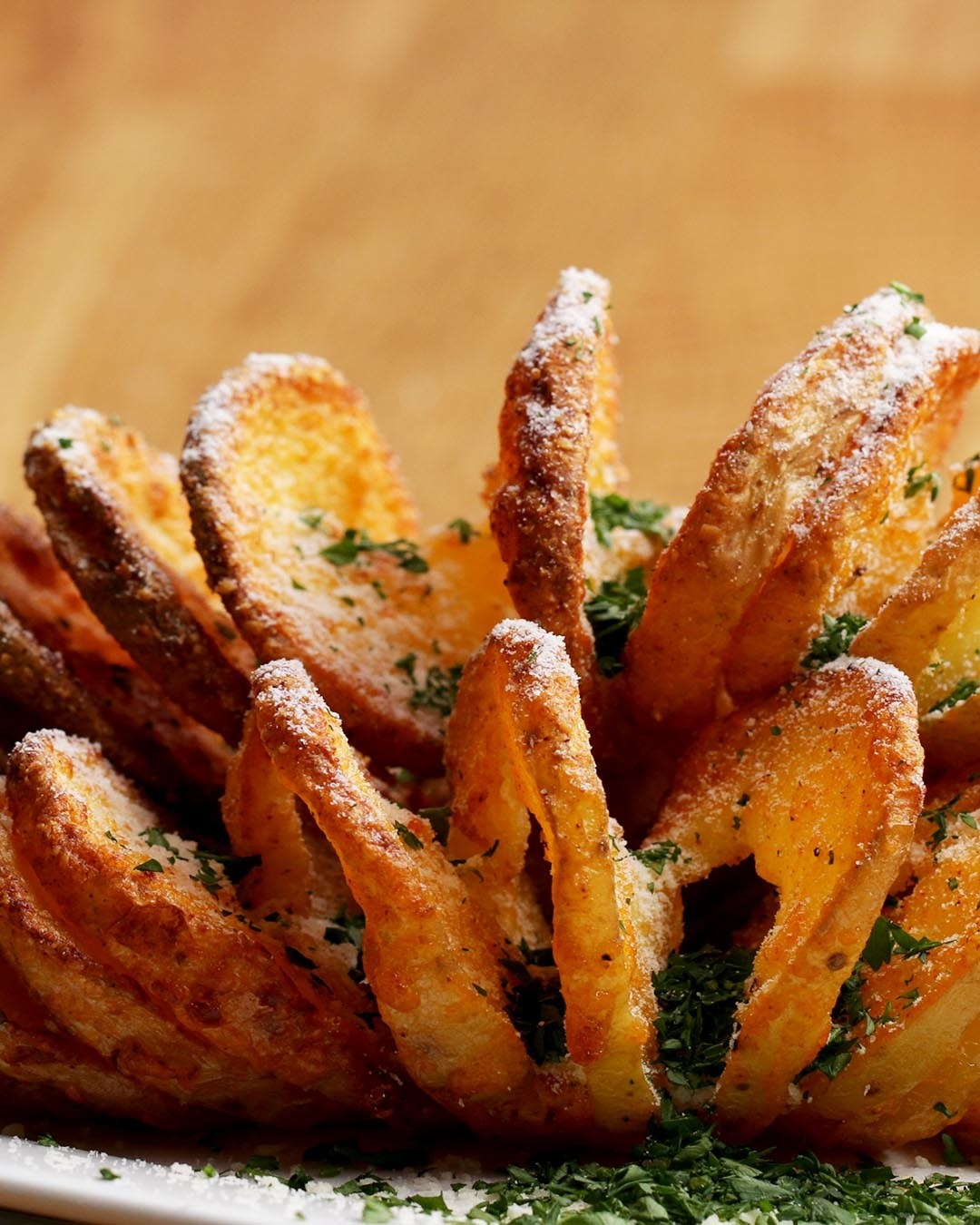 Looks like there are no comments yet.
Be the first to comment!