Você vai precisar de:
470ml de creme de leite fresco
1 lata de leite condensado
Uma pitada de sal
Coberturas que desejar
Modo de preparo:
1. Bata o creme de leite fresco, o leite condensado e o sal em uma tigela.
2. Coloque a mistura em uma assadeira (46 por 33cm) ou em várias assadeiras menores (23 por 33cm). Essa base do sorvete tem que apenas cobrir o fundo da assadeira. Deve ter 0,6 cm de espessura ou menos.
3. Jogue as coberturas que desejar por cima. Com um batedor, misture as coberturas na base do sorvete para que fiquem distribuídas uniformemente.
4. Deixe no congelador por pelo menos 4 horas. Também coloque sua espátula e suas tigelas de sorvete no congelador para que o sorvete não derreta ao enrolar.
5. Depois que o sorvete estiver congelado, retire do congelador e coloque rapidamente a espátula em um ângulo de 45° contra a borda da assadeira, empurrando cuidadosamente para a frente. Se o sorvete precisar de uma pequena ajuda, use uma faca de manteiga para empurrar a camada de creme para dentro do rolo.
6. Coloque o sorvete enrolado em uma tigela gelada e adicione as coberturas que desejar.
7. Bom apetite!
Porções: 4
Sorvete na Chapa Caseiro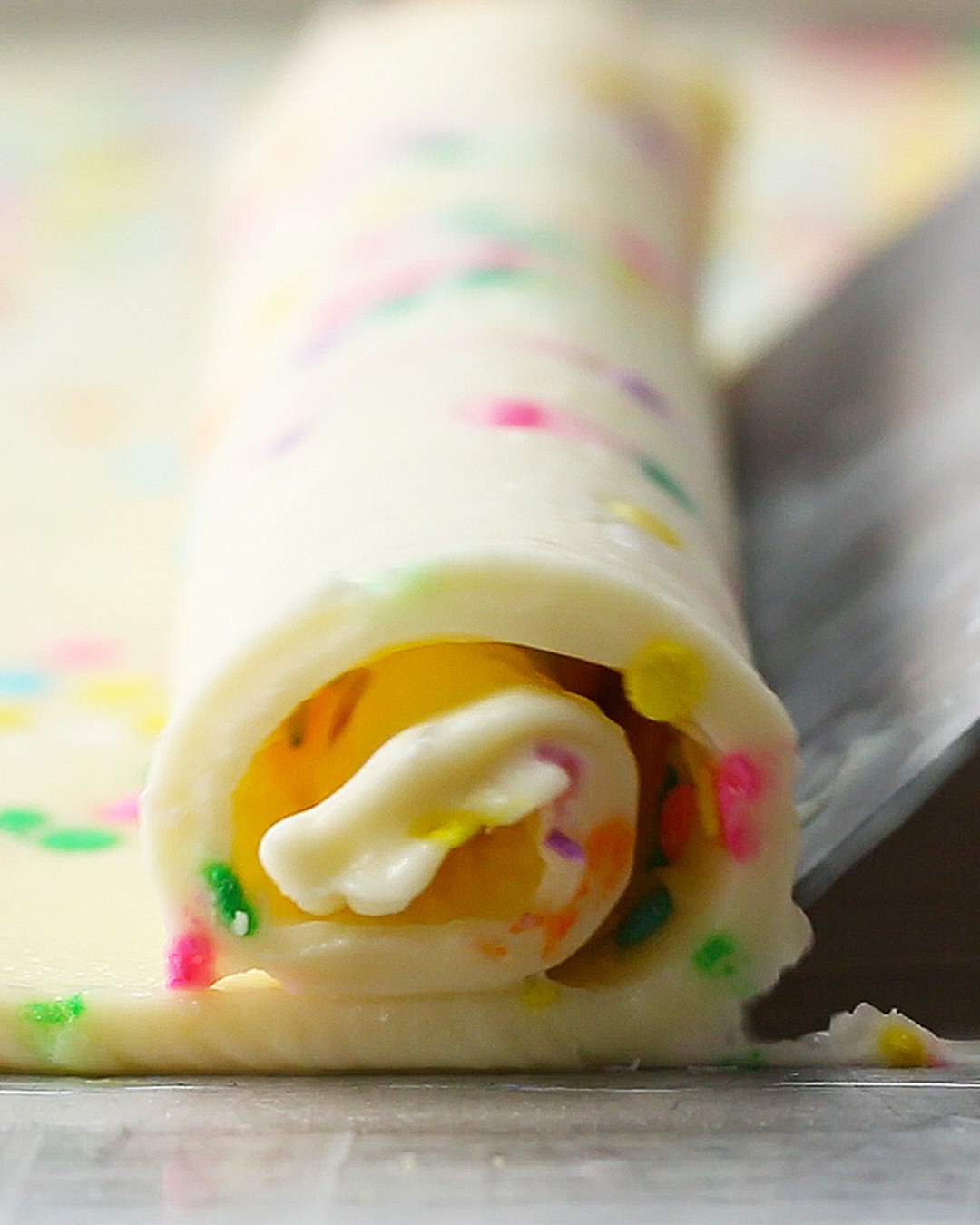 Looks like there are no comments yet.
Be the first to comment!