Você vai precisar de:
1 cabeça de brócolis
350g de macarrão rigatoni
100g de tomates secos
150g de molho pesto fresco
50g de queijo parmesão ralado
2 colheres de sopa de azeite
Sal a gosto
Pimenta a gosto
Modo de preparo:
1. Separe a cabeça do brócolis em floretes individuais, regue com azeite de oliva, sal e pimenta e leve ao forno por 20 minutos à 180°C.
2. Cozinhe o macarrão rigatoni em água fervente com sal por 8-10 minutos até que fique al dente, e em seguida escorra a massa, guardando um pouco da água.
3. Coloque a massa novamente na panela com cerca de 50ml da água da massa. Em fogo baixo, adicione os tomates, brócolis, pesto e o parmesão, mexendo até que fiquem uniformes e o queijo tenha derretido.
4. É só saborear!
Rende 3-4 porções
Colorido e saboroso!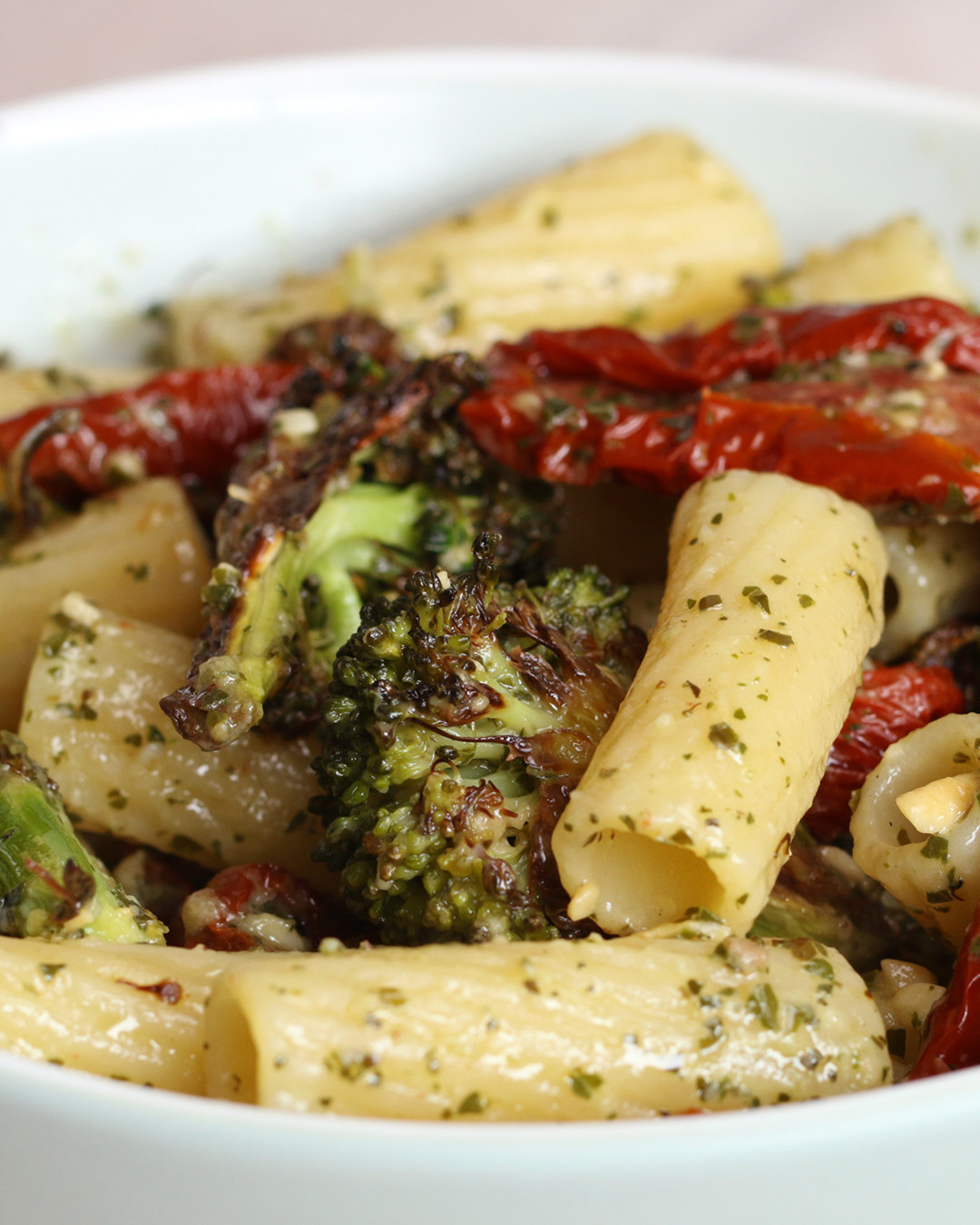 Looks like there are no comments yet.
Be the first to comment!