Você vai precisar de:
Fermento químico
Óleo essencial
Filtros de café
Barbante
Tinta aquarela
Tigela
Como fazer:
1. Misture 1/4 de xícara de fermento com 5 a10 gotas de óleo essencial no aroma de sua preferência. Misture bem.
2. Coloque 1/2 colher de sopa da mistura de fermento e óleo essencial em um filtro de café.
3. Junte as pontas do filtro. Depois, coloque mais um filtro de café e faça o mesmo. Amarre as pontas com um pedaço de barbante de 17,5 cm. Dê um nó duplo.
4. Molhe seu pincel na água, depois na tinta na cor de sua preferência, e de volta na água para diluir a cor. Depois, passe o pincel levemente nos cantos do filtro. Quando toda a área estiver coberta, passe uma cor um pouco mais escura por cima para adicionar profundidade e textura. (PASSO OPCIONAL)
5. Deixe secar.
PRONTO!
Cada embrulho deve durar entre 2 semanas a um mês, dependendo do uso e da intensidade do odor.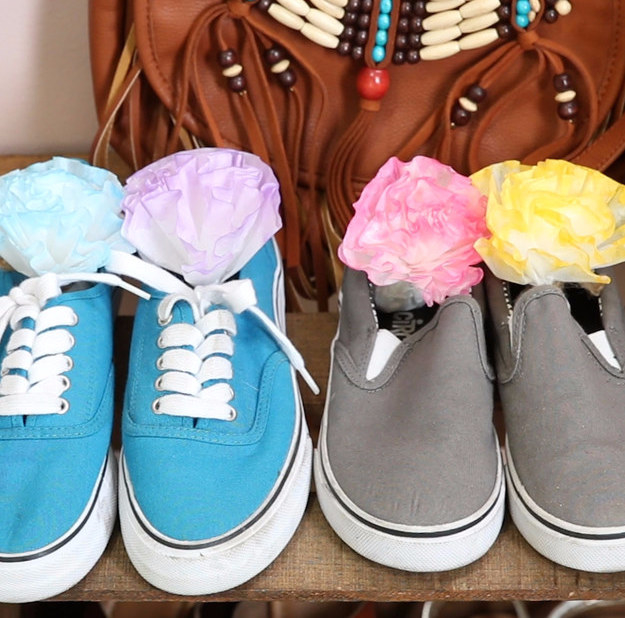 Looks like there are no comments yet.
Be the first to comment!