Você vai precisar de:
Cartolina
Purpurina
Cola branca
Cola em bastão
Tesoura
Canetinha
Como fazer:
1. Corte a cartolina em um quadrado de 15x15 cm.
2. Dobre ao meio, e dobre ao meio novamente. Dobre na diagonal para formar um triângulo. Corte um semicírculo na ponta 'aberta'.
3. Abra o papel para formar uma flor. Desenhe um círculo no meio com o marcador e pinte.
4. Corte uma pétala. Cole duas das pétalas uma na outra, usando a cola em bastão.
5. Passe a cola branca em volta do círculo.
6. Jogue purpurina e deixe secar.
7. Faça 7 flores. Agora dobre a flor. Arrume como na figura, e faça pintinhas nas pétalas.
8. Cole as flores uma em cima da outra como mostrado. Passe cola somente nas pontinhas das pétalas.
9. Cole as folhas ao redor do buquê.
10. Dobre outra cartolina ao meio.
11. Cole a pétala "do meio" de cada lado na parte de dentro do cartão.
🌸🌸🌸🌸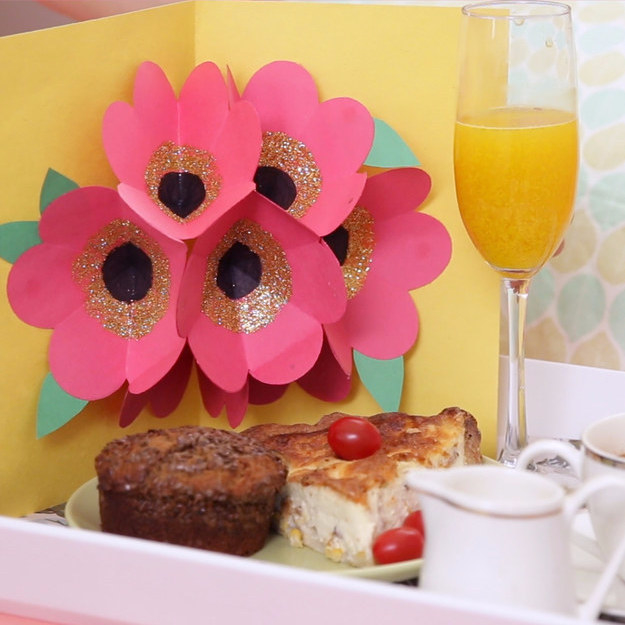 Looks like there are no comments yet.
Be the first to comment!